Tiger Woods fires superb 65 to race into the top 10 at TPC Sawgrass
By Keith Jackson at TPC Sawgrass
Last Updated: 12/05/18 11:13pm
Tiger Woods produced his best round since returning to PGA Tour action in January as he lit up the third day of The Players Championship.
Woods made the cut with nothing to spare after late mistakes from Jordan Spieth and Justin Thomas on Friday evening pushed the cut back to one under, and he took full advantage as he fired a superb 65.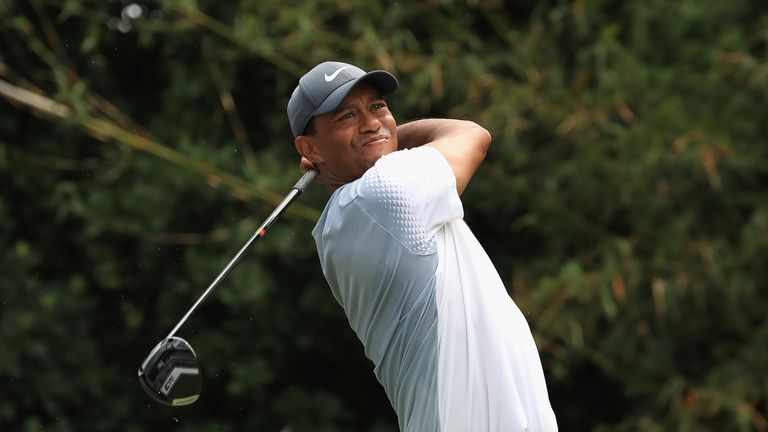 Vast galleries arrived early to TPC Sawgrass to greet Woods and Mackenzie Hughes on the first tee at 9am, and the two-time champion made the ideal start with birdies at the opening two holes.
His all-round game was in fine order as he backed up his accurate driving with assured putting in near-perfect conditions, rolling in further mid-range putts for birdie at the fourth, fifth and seventh.
Woods picked up another shot at the ninth to turn in just 30, and he then birdied 11 and 12 to vault into the top 10 - eight under for the round and in with a great chance to break the course-record of 63.
But a blocked drive at the 14th left him unable to reach the green from a tough stance in the right rough, leading to his first bogey of the day, and he did well to scramble a par at the next after finding sand from the tee.
Woods missed a great chance to get back to nine under at the 16th as he misread a birdie putt from eight feet, and he safely negotiated the 17th in par before he drilled a sublime second to the rear fringe at the last.
However, he allowed too much break with his 15-footer for birdie and settled for a 65 - the same score posted by Spieth earlier - with both eight under for the tournament and seven shots behind halfway leader Webb Simpson, who was still over an hour and a half away from his tee time when Woods holed out at 18.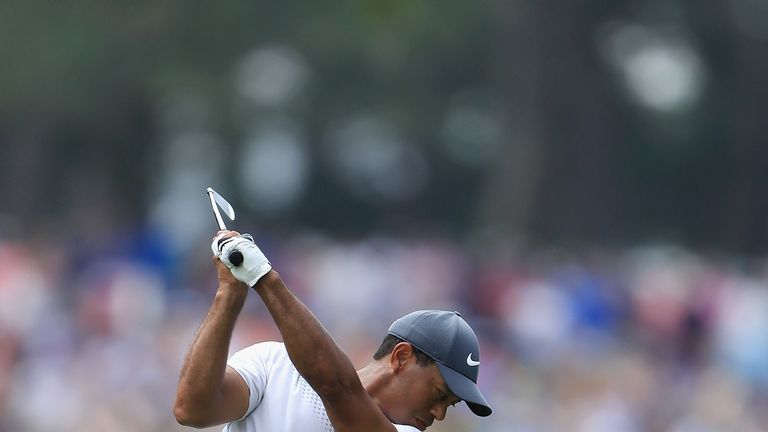 "I finally got off to a good start. I birdied the first couple of holes and I just kept it rolling from there," Woods told the Golf Channel. "I hit a lot of good shots today and it was nice to see a few putts go in. The whole day I hit a lot of quality shots and 65 was probably as high as I could have shot, which was kind of nice.
"I felt more comfortable driving the ball and being a little more aggressive off the tees and getting it down there, squeezing it around some of these corners and consequently I had a lot of nine-irons on down.
"And the ball is flying forever in this humidity. On the last hole we had 196 and it was just a nine-iron. So the ball is just going a long way today, this golf course is playing very short and with this amount of humidity, the greens are going to be holding all day.
"To be eight-under through 12, realistically I probably could have got a couple more out of it and got to 10 under for the day. That wasn't that bad a tee shot there at 14 and I ended up in a spot where I had to really, I didn't have much of a shot. I don't make birdie at 16. 17's a sand wedge in there, but I'll take it."