Sam Horsfield enjoys Rory McIlroy pairing in BMW PGA Championship
Alex Noren remains in contention after 'eventful' finish
Last Updated: 26/05/18 7:17pm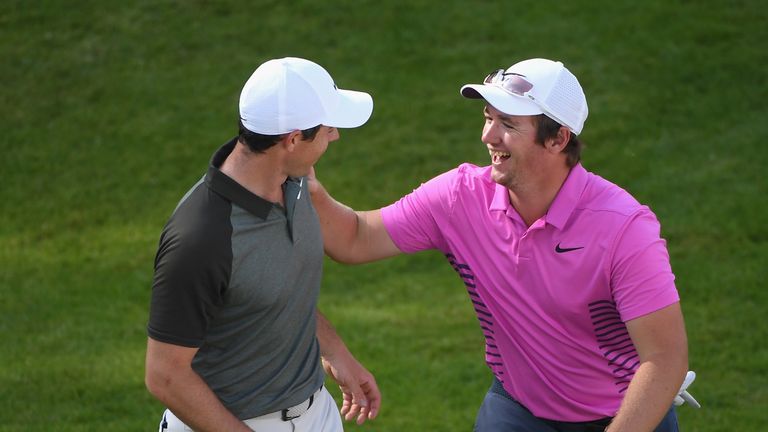 Sam Horsfield said he felt totally at ease playing alongside Rory McIlroy in the third round of the BMW PGA Championship at Wentworth.
Some pundits were predicting the 21-year-old rookie from Manchester would struggle to cope when he was paired with the four-time major winner in the final two-ball after moving into a share of second place on Friday.
Horsfield started his round in style with a birdie at the first after an excellent approach shot, although he then found the conditions tough, with three bogeys on the front nine, and he looked out of contention after a disastrous double-bogey on the par-three 10th.
But he then proved he can cope with the pressure of playing in the final group as he rallied with back-to-back birdies at the 11th and 12th and, although he slipped up at 13, a well-executed birdie at the 15th followed by two closing birdies at the par-fives.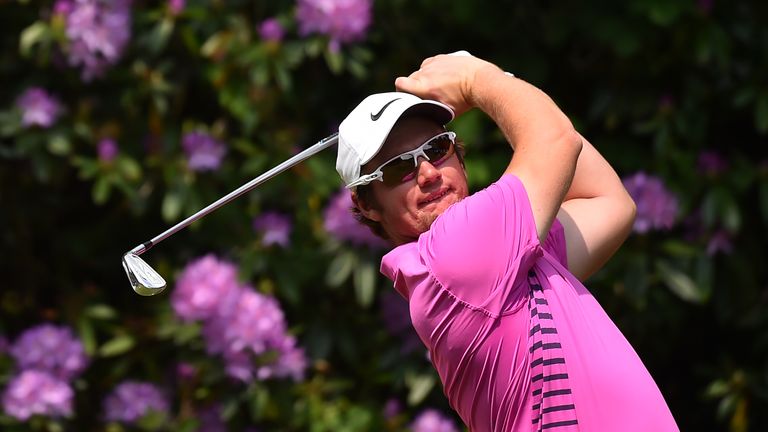 That gave Horsfield a level-par 72 and left him firmly in the mix in a share of third place on nine under, albeit four shots behind McIlroy and joint-leader Francesco Molinari.
"I told my caddie, it's probably the most comfortable I've felt on the golf course," said Horsfield. "Rory is a great dude. We had a great time. We talked about pretty much everything. It was a lot of fun.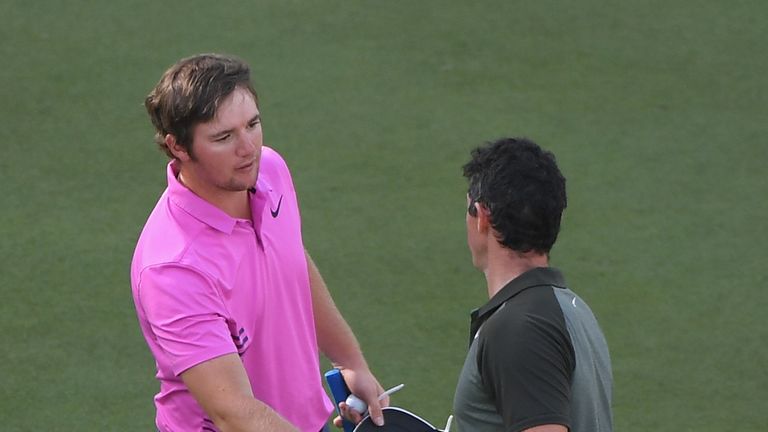 Rory is a great dude. We had a great time. We talked about pretty much everything. It was a lot of fun.
Sam Horsfield
"To come out and birdie the first hole was pretty nice and then it was a little wobbly there in the middle, but I looked back on the 18th tee and there was just a sea of people and it was like probably the most people I've ever seen in a place in my life.
"It's pretty cool to play with someone like that and looking forward to hopefully playing with him again in the future."
The opening two days had seen benign conditions on the West Course, but a swirling wind made scoring much harder in the third round as many of the field suffered.
"It was playing really tough out there," added Horsfield. "The wind around here got really swirly and I think Rory might have struggled with the wind, too. We sort of talked about it, and it was tough out there.
"Obviously 17 and 18 are great opportunities, and I chipped in on 17 and then hit a great wedge shot on 18. It was nice to come back and I'm looking forward to tomorrow.
"I don't know what the weather is like but it's playing tough out there and anything can happen. You've just got to get on a good roll. I feel really confident in my putter. I just have to hit a few more greens and give myself some more opportunities."
Horsfield is in good company alongside Alex Noren, Branden Grace and Ross Fisher on nine under.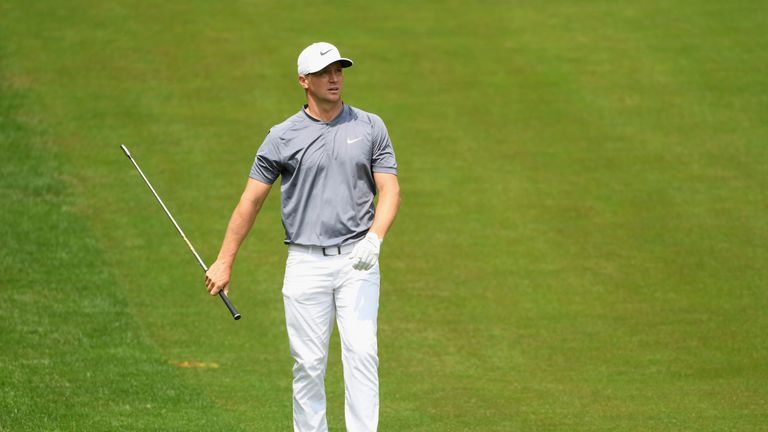 Defending champion Noren, who fired a final-round 62 to win last year, produced a mixed bag over the closing seven holes in his two-under 70, with three straight birdies from the 12th, followed by a bogey and double-bogey and then back-to-back birdies.
"Very eventful," he said. "I was playing well today, hitting most fairways and most greens, up until 14, really. Was very, very happy, felt very calm out there. It was so different from yesterday. Yesterday I holed all the putts, and now I didn't hole that many. Yeah, then it got eventful.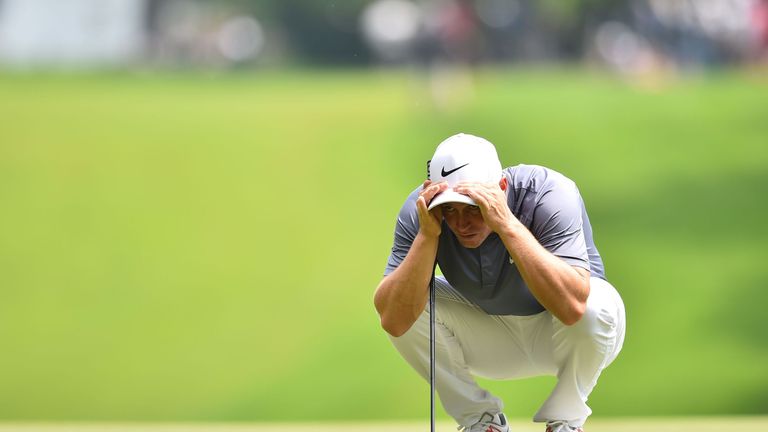 "I hit some wayward shots on 15, 16 and 17, I got quite lucky getting a shot from the right rough or just behind the trees. But that's how golf is. If I would spread out those bad shots, you know, I thought it was a good round. It's tricky today, very windy.
"Just happy to have a chance. Anything can happen, but I need to really play well."