Rory McIlroy's frustrations continue on day three at Irish Open
By Keith Jackson
Last Updated: 07/07/18 4:58pm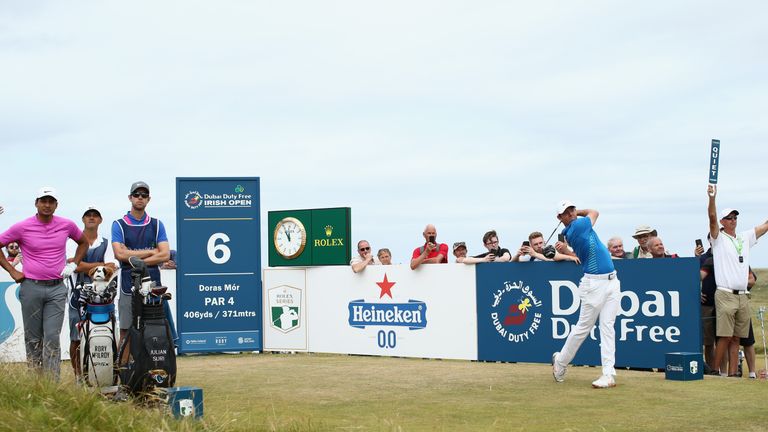 Rory McIlroy is searching for an extra gear as he was again beset by putting frustrations during his third-round 72 at the Dubai Duty Free Irish Open.
McIlroy will be too far off the pace to challenge for a second win on home soil after mixing four birdies with as many bogeys in tough conditions on day three at Ballyliffin, with his dropped shot at the last leaving him at one under for the tournament.
The 29-year-old did get a few putts to drop early on as he birdied three of the first six holes, but he fell back to level for the round with mistakes at the seventh and ninth.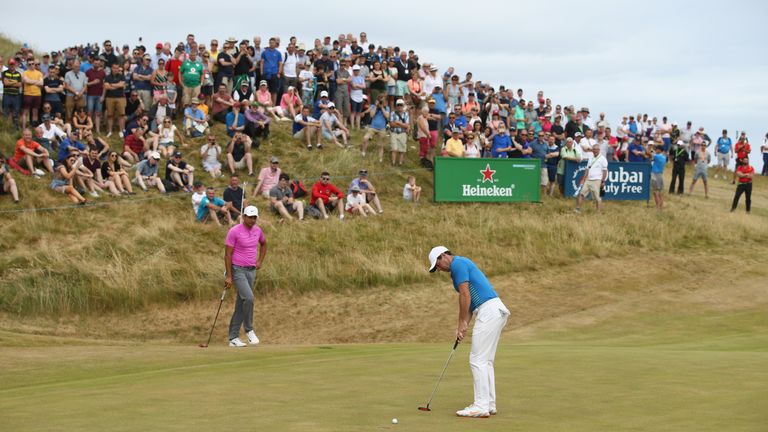 The tournament host had to wait until the 16th for another red number as he struggled to adjust to the slower pace of the greens after a spell of rain at the County Donegal venue, but he gave the shot back at the last and will now be playing for pride on Sunday.
"It was pretty similar to the last couple of days, he said afterwards. "I hit the ball pretty well, a couple of loose shots here and there, and holed a couple of putts out there I guess.
"But with that little bit of rain coming in in the middle of the round, I felt like the greens must have slowed up a little bit. I struggled to get the ball to the hole the last few holes.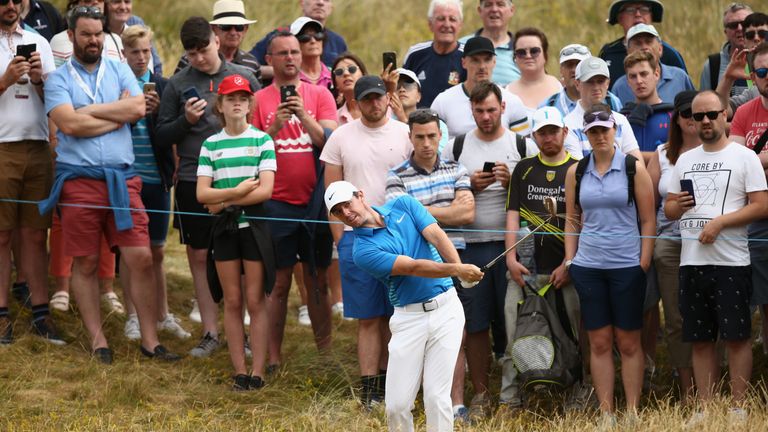 "I'm just sort of struck in neutral this week. I gave myself quite a few chances and I've struggled to capitalise on them, but it's tough. It feels like on this golf course, you should go out and shoot five or six under par every day, but it's a little trickier than that.
"It's tough walking off the course with even par when you've given yourself loads of chances. I felt like if I had shot something at least in the 68, 67 range today I would have given myself a decent chance tomorrow."
McIlroy raised his arms in exasperation when he holed an overdue birdie putt on the 16th, and he admitted it was "tough" to deal with the frustration of missing so many chances on the greens.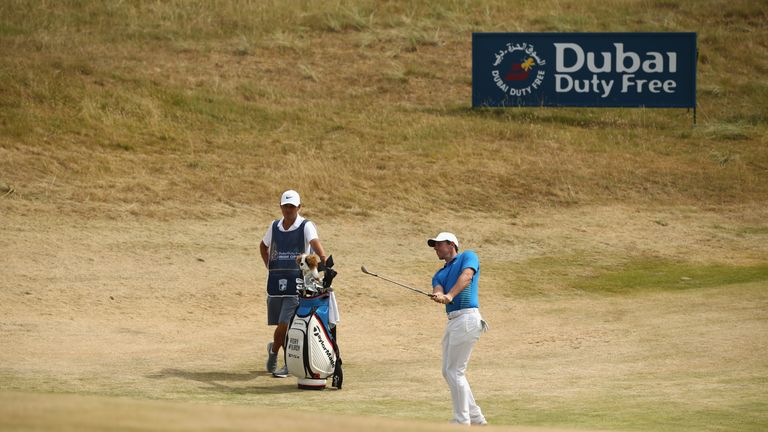 "I think it's almost got to the point where you need to start caring less about whether the putt goes in or not and just make a good stroke, he added. "If it goes in, great, and if it doesn't, it's not really a different result than you've had the last few holes. It's almost just a little more freedom in it.
"I felt I put some better strokes on it today. My speed, I felt like the greens with the rain in the middle of the round slowed up and I just struggled to get the ball to the hole.
"I just need to work a little bit. I worked the last couple days and I've got a little bit of a left in my stoke at the minute and it's quite similar to what my golf swing is doing. I'm dragging the club left at impact and it's the same with the putting.
"I need to try to release it straight down the line a little bit more and if I do that and I start to hit putts on line, hopefully they will start going in.
"Tee-to-green has been really good. The work I've done the last couple of weeks has started to bed in, which is really nice and again I've got one more competitive round before The Open. Hopefully I can sign off with a good one and at least give myself some momentum going into there."