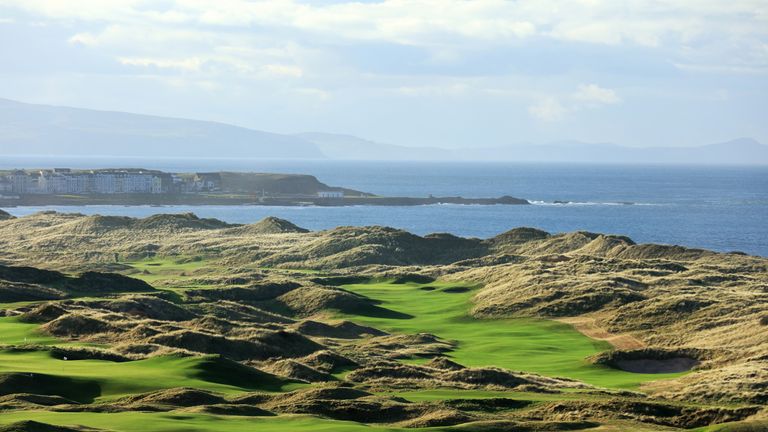 Tickets for all four of the tournament days of next year's The 148th Open at Royal Portrush have sold out.
With just under 11 months still to go until the event takes place from July 14-17, tickets only remain for the practice days.
Golf's oldest major will return to Northern Ireland for the first time since 1951, with tournament organisers deciding to make the event have an all-ticket model for the first time in the championship's history.
The R&A revealed Royal Portrush was returning to the Open rota in 2014 before the venue was confirmed as the host in 2019 16 months later.
The historic course was also the venue for the European Tour's record attendance when 112,000 supporters attended the 2012 Irish Open, which was back on the schedule for the first time in 59 years.
"It is clear from the record-breaking ticket sales that golf fans are looking forward to the long-awaited return of The Open to Northern Ireland," said Johnnie Cole-Hamilton, executive director - Championships at The R&A.
"We knew there would be great demand but it has been even higher than we expected and we expect fans will take advantage of the remaining practice day tickets now that we have sold out on Championship days."