Francesco Molinari and Tommy Fleetwood feeling effects of a long season
By Keith Jackson
Last Updated: 17/11/18 3:09pm
Francesco Molinari admitted he was struggling to combat fatigue after moving a step closer to securing his first Race to Dubai title with one round of the season to negotiate in Dubai.
Tommy Fleetwood is the only player in the field at the DP World Tour Championship who can deny the Italian in the battle to end the season as European No 1, but the Englishman's hopes of retaining his Race to Dubai title faded during a frustrating third day at the Jumeirah Golf Estates.
Fleetwood needs a victory to have any chance of overhauling his Ryder Cup partner in the overall standings, but he also conceded he was feeling the effects of a long year after failing to make a single birdie in a two-over 74 which left him eight shots behind Danny Willett and Patrick Reed.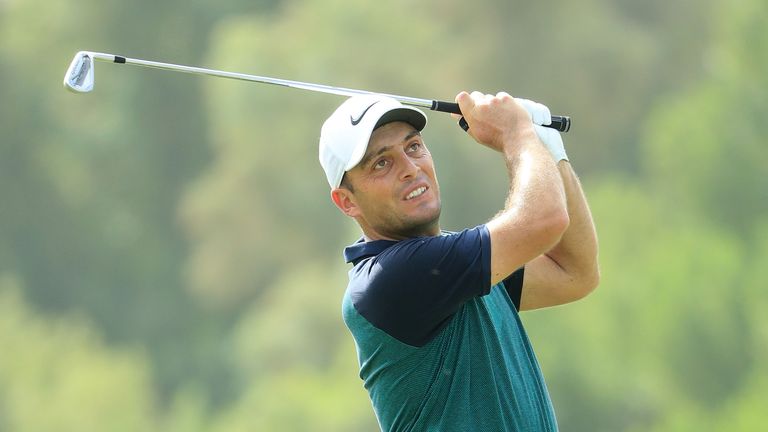 Molinari required a top-five finish to guarantee the Race to Dubai crown even if Fleetwood managed to collect his first win since successfully defending in Abu Dhabi in January, but the Open champion is now unlikely to need a big finish on Sunday.
But he was disappointed at spurning a series of birdie chances in his third-round 70 which left him nine shots off the lead, and just one behind Fleetwood, and he insisted both mental and physical fatigue had hampered his performance.
"I'm trying my best, but there's not a lot in there left," he said. "I'm playing well, I'm putting well, but I'm just dropping shots for fun. So it is what it is. There is one more round, and we'll see what I can do tomorrow.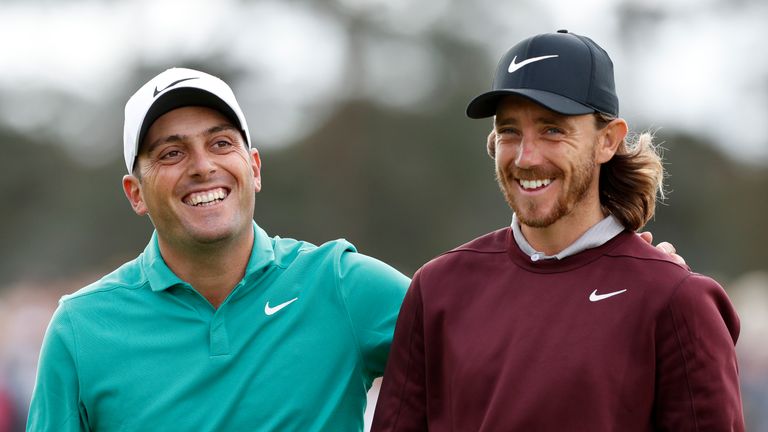 "The fatigue is a mixture to be honest. It's something new that I've never really experienced like this, and I've tried to convince myself that I'm feeling better week-after-week. But then I play a round of golf and I'm back where I started.
"On Thursday, there was a little bit of adrenaline going and that helped me, definitely, to start with, but at the moment it's just hard to keep the focus for 18 holes. I feel there's a low one in me here because I'm hitting the ball well and I'm putting well enough, but it's just a matter of doing it for 18 holes."
Asked if he could get the adrenaline flowing again for the final round of the season, Molinari added: "I definitely hope so, but I think I just need to accept it and go with it. That's what I've been trying to do.
"I don't think there's any point in forcing something that is not really there. So the more I try to push, it's like the more it backfires. I think I just need to go out, try to hit shots and don't really think too much about it and see what happens."
Fleetwood was just three off the lead at the halfway stage and did not drop a shot over the opening 36 holes, but he failed to convert a number of birdie chances on day three and bogeyed the 10th and 17th to slide out of the top 20.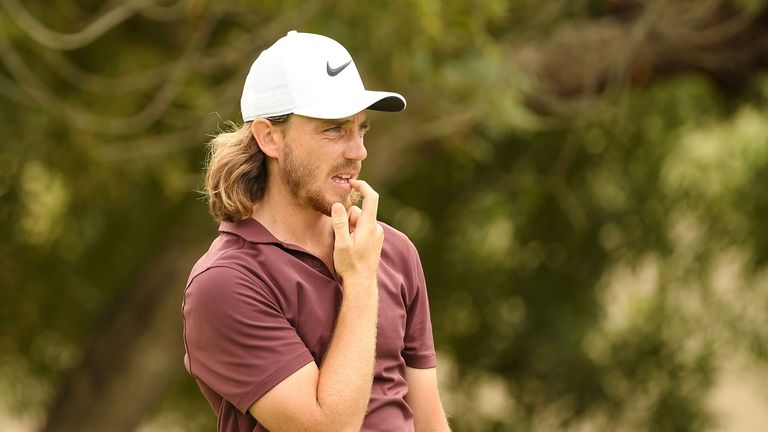 "I hit enough good golf shots. It was just one of those days, couldn't get the ball to go in the hole," he said. "At the end of the day, you live and breathe the game, so there's going to be good bits and bad bits. Today pretty much summed up the second half of the season. I've done plenty of good stuff in tournaments, and then have days like today.
"I feel the adrenaline might have gone now, and I think you kind of know when your time's up. It was a stretch trying to win it, but I'll play tomorrow and we'll see how we do. At the end of the day, it's just golf, but it does hurt when you have days like that."