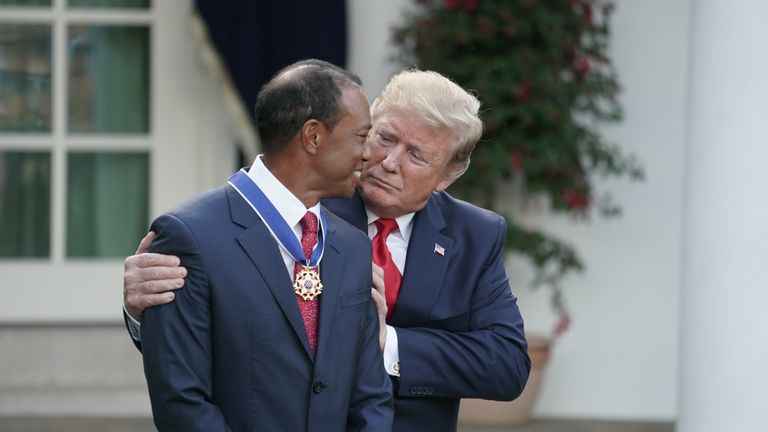 President Donald Trump awarded golfer Tiger Woods the Presidential Medal of Freedom at the White House on Monday.
Woods, who has played golf with the President on a number of occasions, becomes the fourth golfer to receive the honour, following Jack Nicklaus, Arnold Palmer and Charlie Sifford.
Speaking at the ceremony in the Rose Garden, President Trump said: "Tiger, we are inspired by everything you have become and attained, the job you have done is incredible.
"Your spectacular achievements on the golf course, your triumph over physical adversity and your relentless will to win, win, win.
"These qualities embody the American spirit of pushing boundaries, defying limits and always striving for greatness. That's what he does.
"Congratulations again on your amazing comeback and your amazing life and for giving sports fans everywhere a lifetime of memories.
"We can't wait to see what's next, Tiger. It's going to be good, we know that, it's going to be good.".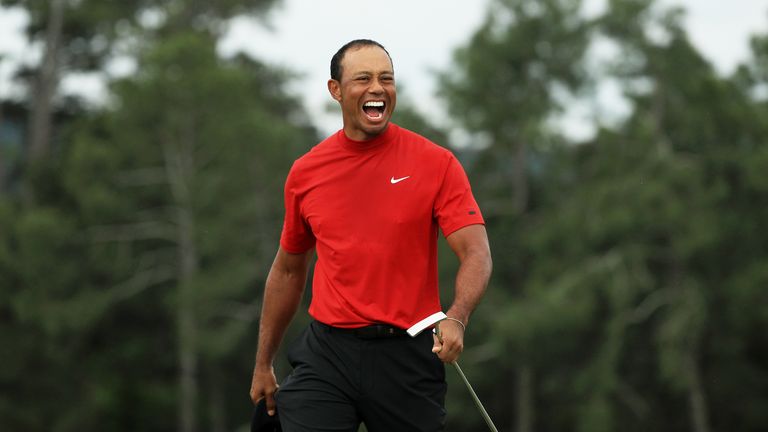 The 43-year-old ended an 11-year major championship drought when he won the Masters on April 14, and Trump tweeted the following day that he would present the golfer with the Presidential Medal of Freedom, "because of his incredible Success & Comeback in Sports (Golf) and, more importantly, LIFE".