PGA Championship: Brooks Koepka 'choke' comments anger Harold Varner III
"That's not my cup of tea. I was pulling for him after that. I have a few choice words for that"
Last Updated: 20/05/19 12:25pm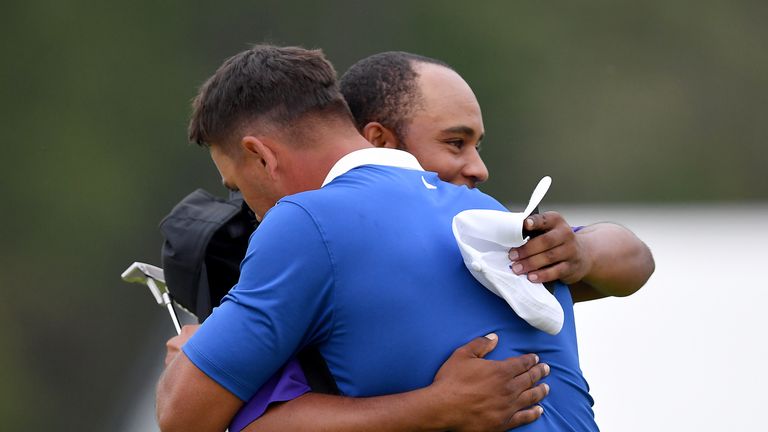 Harold Varner III revealed he was "pulling for" Brooks Koepka to win the PGA Championship due to the negative reception the defending champion received from the crowd on Sunday.
Koepka was quick to shrug off the reaction of the fans after he was told "to choke" during the closing stages of the tournament before he wrapped up a two-shot victory at Bethpage Black.
However, his playing partner Varner III was unimpressed by the boisterous behaviour of some spectators.
With Dustin Johnson attempting to chase down Koepka on the back nine - he got within one shot with three to play - it was clear who the New York crowd favoured with chants of "DJ, DJ" echoing around the course and a number of barbed comments directed at Koepka.
"It's a pretty crazy day," said Varner III, who slumped out of contention with a round of 81. "I thought it was pretty weird how they were telling Brooks to choke. That's not my cup of tea. I was pulling for him after that. I have a few choice words for that.
"On 14, the par three, just cheering for him to do bad, I just don't get that. But the fans have been great to me. Obviously I heard some stuff today, which was awesome. I would have said the same thing if I was seeing some kid just shooting like that. But it's okay. I'm alright with it."
Koepka, who had four successive bogeys from the 11th as he frittered away a seven-shot advantage, insisted the boisterous spectators had actually spurred him on.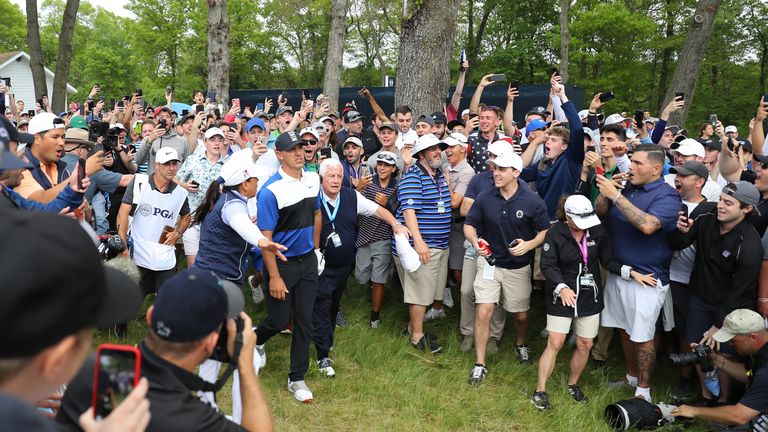 "It's New York. What do you expect when you're half-choking it away?" he said. "I think I kind of deserved it. You're going to rattle off four [bogeys] in a row and it looks like you're going to lose it. I've been to sporting events in New York. I know how it goes.
"I think it actually helped. It was at a perfect time because I was just thinking, OK, alright. I've got everybody against me. Let's go."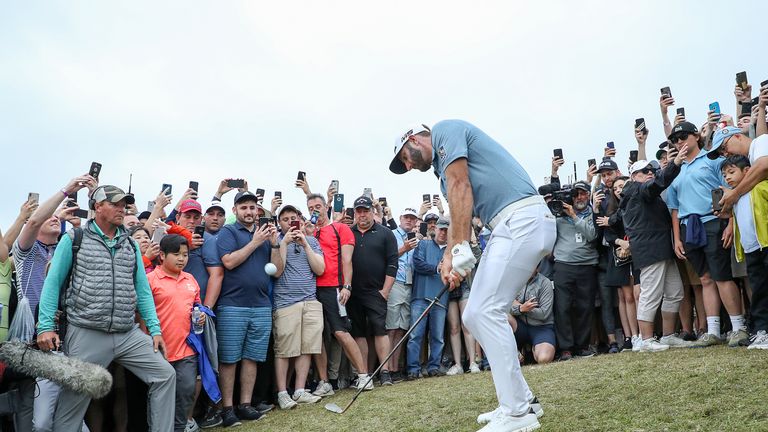 Johnson's challenge eventually faltered after he bogeyed the 16th and 17th but he was thankful for the support afterwards.
"I couldn't ask any more from the fans," he said. "They were definitely out there and on my side. They were pulling for me. They were great. It was a lot of fun.
"You know, it's why we play golf, to be in these kind of situations. I had a great time out there today, even in these tough conditions. I gave it a good shot."

Get the best prices and book a round at one of 1,700 courses across the UK & Ireland