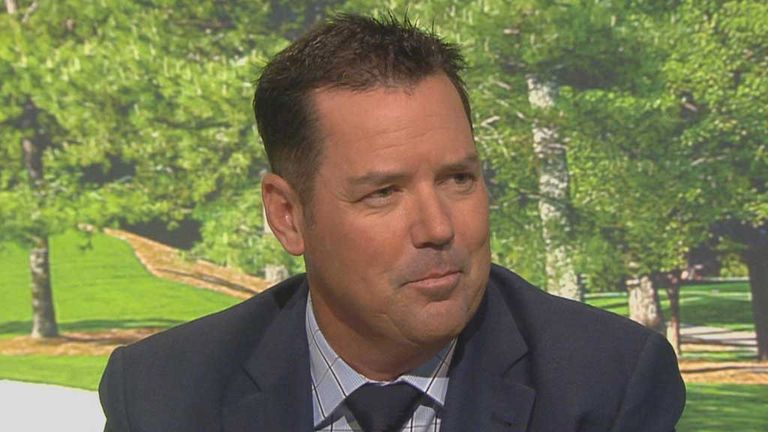 Rich Beem has declared himself "honoured and flattered" to be joining the Sky Sports Golf team this year, and he is relishing the chance to cover events on both sides of the Atlantic.
The charismatic Texan will make his debut in the Sky studios for this week's Hyundai Tournament of Champions in Hawaii, and he will then switch to European Tour coverage as he joins Ewen Murray and Co in Abu Dhabi.
Beem has been an immensely popular figure worldwide since shooting to stardom with his stunning victory at the US PGA Championship at Hazeltine in 2002. Playing in only his fourth career major, Beem found himself in the lead coming to the final nine holes with Tiger Woods piling on the pressure.
A superb five-wood to six feet at the 11th set up an eagle which gave Beem some breathing space, but Woods responded with birdies at each of the last four holes to take the clubhouse lead at nine under.
But, undaunted, Beem rattled in a 35-foot putt for birdie at the 16th before closing out a memorable one-shot win – some achievement for a former car stereo salesman who also had a stint as a club professional at El Paso.
Unfortunately, Beem was unable to hit those heights again, but he is putting his knowledge and glowing personality to great use in the commentary booth and proved a great asset for the Golf Channel before accepting the offer to join Sky Sports.
"I was blown away when I was first asked," said the 44-year-old on his arrival at Sky Studios in west London. "I've always known from my world travels that if you want to watch any sport on TV, you turn to Sky.
Exciting challenge
"To be a part of such a huge organisation is tremendous. I'm honoured and very flattered that I'll be an American voice on the team. It's really exciting and I'm looking forward to developing new relationships over the next two years, and hopefully it will extend beyond that.
"It's a good opportunity for me to be a part of a global company. To be with an organisation that covers golf all over the world is pretty special. I'm looking forward to seeing what the future holds, and I hope to be with Sky for many years to come.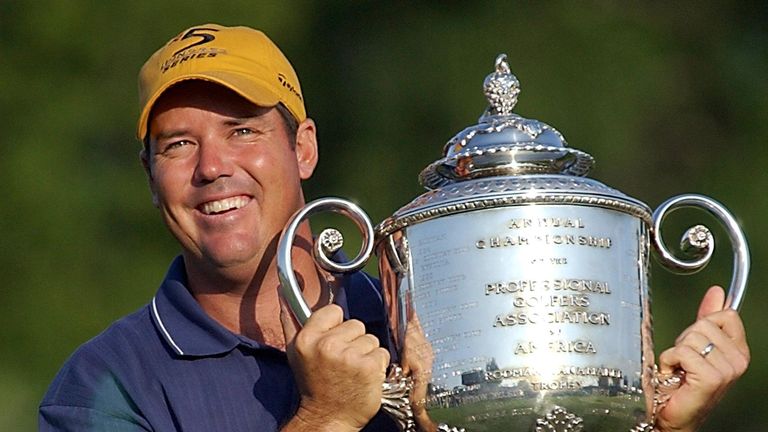 "I'm probably most looking forward to the travel, and not just getting back to the US for eight events. I'll be in the studio in London for four tournaments and I'll also be covering four European Tour events on site.
"I really enjoyed my time on the European Tour in 2012. I made a lot of good friends and I always enjoy coming back to Europe. It's great fun on the European Tour. For me, the PGA Tour can be a little more serious – the purses are generally bigger and the players tend to be more focused at times.
"But I just really enjoy the travel and I'm looking forward to the opportunity to join a new team and have a new home at Sky Sports for at least the next two years."
So what can we expect from Beem as a commentator and analyst? Does he have a particular style behind the microphone?
Commentary style
"That's a great question. I'm not sure if I do to be honest!  The one thing I was told when I first got into this business was just to be myself, and not to try and be like anybody else. Not that I would want to be, it's hard enough just being me!
"But it's great advice. Nobody can be like David Feherty, Johnny Miller, or Roger Maltbie. I'm looking forward to working with Sky because I know now I have more time to talk about certain shots, give a little bit of insight and be as informative as I can.
"I can let my personality come out a little bit more. In my last role, I was able to have a bit of banter with the other hosts and I got a really good feel for what was going on out on the course.
To be a part of such a huge organisation is tremendous. I'm honoured and very flattered that I'll be an American voice on the team
Rich Beem
"I just haven't quite figured out my style yet, but I'm sure it will blossom over the next couple of years. If I was lucky enough to mimic one person, I've always felt that Roger Maltbie was one of the best.
"He's a really down-to-earth guy, tells it like it is and he's got some wits about him. Roger has a very dry sense of humour, and that's kind of where I fit in.
"I am engaging on a daily basis and I'm very easy to talk to, but as far as getting out one-liners like Feherty? That's not my style.
"The other one I look up to is Phil Blackmar, who has been my mentor. I think he's absolutely brilliant and he was a pleasure to work with last year on the Web.com Tour. He helped me out a lot.
"My commentating career is still in its infancy, but it's something I am truly passionate about and I'm looking forward to it so much."
Beem has gracefully accepted that his days as a full-time professional golfer are over, but he still plans to make the occasional appearance during breaks in his commitments to the studio.
Sky Sports my new home
"I've got a bit of time off in March and April, and I might try and qualify for the Valero Texas Open and the Shell Houston Open and the Zurich Classic of New Orleans," Beem added.
"I'll write some letters and try and get in, just to scratch an itch really. But I have no illusions about trying to revive my playing career. I'm pretty well resigned to the fact that Sky Sports is going to be my home for the next two years and I'll be 100 per cent focused on that.
"If I get the opportunity to play a little, then great. But if not, I'm not going to brood about it. For many years, I would lose sleep thinking about the next day's golf and thoughts about my swing, but now I can't remember the last time I thought about my game or a golf course and that's been refreshing.
"I'll still play in the PGA Championship every year, but not full time. I'm content with what I'm doing now."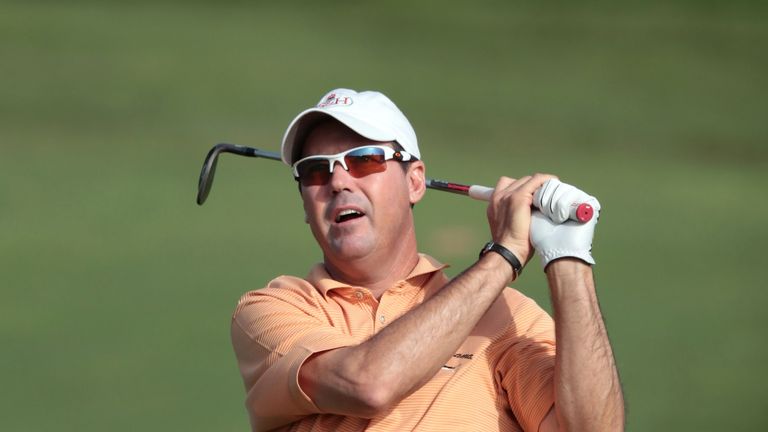 While Beem is relishing the opportunity to travel to Abu Dhabi for the first of the three "Desert Swing" events on the European Tour, he singled out the Northern Trust Open in Los Angeles as his favourite tournament of the season throughout his career.
"I'm looking forward to covering any event on the European Tour really, although I'm over the moon to be going to Abu Dhabi next week. I'm also be at the Irish Open and Scottish Open and the Omega European Masters in Switzerland at the end of July.
"On the US side, my favourite course - and favourite tournament - throughout my PGA Tour career was the LA Open at Riviera. I'm really looking forward to that one, and I'll probably go out there first thing on the Tuesday so I can catch up with some friends, maybe play some golf and really soak it all in.
"I just love Riviera, you've got to have every shot in the bag there and it challenges you from the opening tee shot to the last putt on 18. There are no water hazards, but the course doesn't need any. There are no gimmicks about the course, they've obviously lengthened it since my rookie year in 1999, although it hasn't made a huge difference for some of these younger guys.
"The last hole is a classic. I've hit driver, sand-wedge in there when the breeze is coming off the ocean, but I've also hit driver, three-wood and come up short. It can change in a hurry! It's such a cool golf course and it's always in tremendous shape."
Watch Rich Beem's first stint in the Sky Studios when live coverage of the Hyundai Tournament of Champions starts on Friday at 9.30pm on Sky Sports 4 - your home of golf.