Colin Montgomerie wins record third straight title at Travis Perkins Masters
Last Updated: 07/09/15 12:17am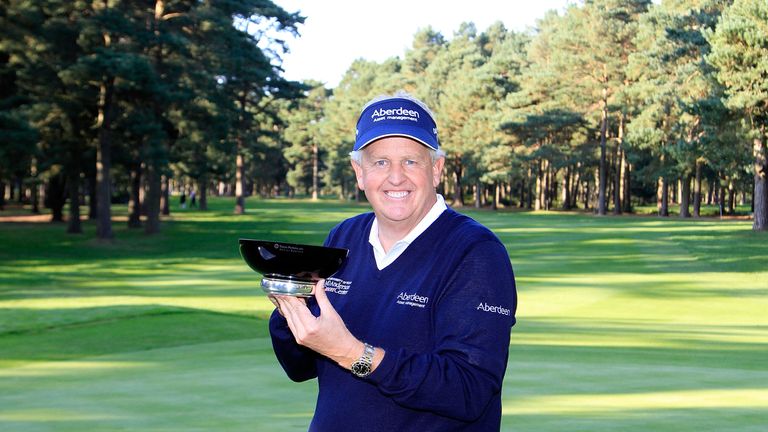 Colin Montgomerie added another prestigious record to his collection after clinching a thrilling third consecutive victory in the Travis Perkins Masters at Woburn.
Montgomerie birdied the second play-off hole to edge out fellow Scot Ross Drummond and become the first player in history to win the same tournament three years running on both the European and Senior European Tours.
The eight-time European No 1, who won the flagship PGA Championship title at Wentworth in 1998, 1999 and 2000, looked unlikely to complete a hat-trick of titles on the Duke's Course when he bogeyed the 14th and 17th to slip two shots off the lead.
Drummond birdied three of the first five holes and picked up further shots at 12 and 13, and he reeled off a run of clutch pars to stay ahead of the defending champion until opening the door with a three-putt bogey at the last as he returned a 69 to take the clubhouse lead on five under.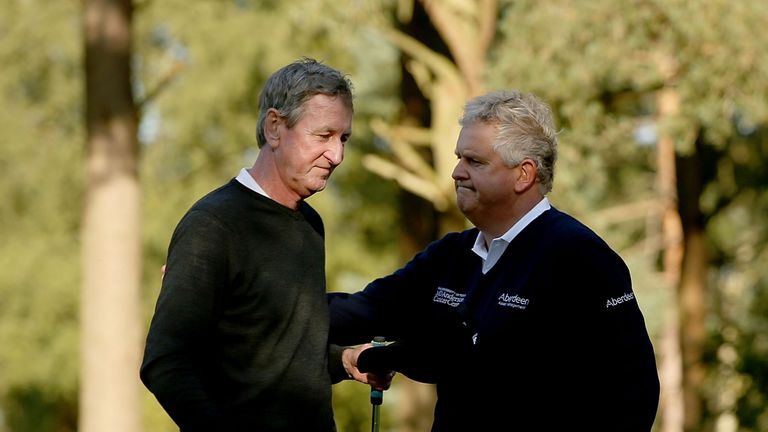 Needing a birdie to force extra holes, Montgomerie was up to the challenge as he smashed one of the longest drives of the day up the last before pitching to within three feet and rolling in the putt.
The leaders returned to the 18th and traded pars, with Drummond doing well to extend the contest when he holed a five-putt putt after going long with his approach.
Drummond almost chipped in for birdie moments later after flying the 18th green again, but Montgomerie's birdie putt from just inside 20 feet found the centre of the cup to secure his seventh Senior Tour title in just his 15th start - another record.
Ultimate accolade
He said: "I always thought my performance at Wentworth in 1998, 1999 and 200 was the best I could do. Winning three times in a row was really hard on The European Tour, so that was probably the ultimate accolade in my golfing career. But I have to say this comes extremely close to emulating that.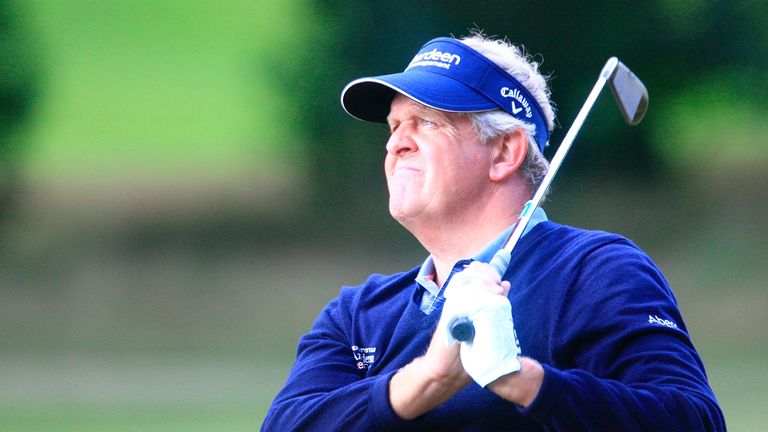 "I came here to Woburn with a lot of pressure on me as the favourite to win and it's sometimes difficult and harder to achieve when something is expected of you. And today proved that point. I was having some putting issues coming in and three putted the tenth and17th and missed a 'gimme' for birdie at the 15th.
"Then I heard that Ross had bogeyed the 18th and it gave me a chance to birdie the last to get into a play-off. That wasn't easy, knowing you need a birdie and achieving it to get into a play-off. Then I managed that birdie on the second play-off hole. I got very fortunate to come away with a win."
Montgomerie also had sympathy for Drummond, who remains winless in 28 years as a professional, including 490 tournaments on the European Tour and a further 125 in the Senior ranks.
"How can you not feel sorry for someone who played the difficult holes so well?" he added. "The 15th, 16th and 17th are all good, difficult golf holes and Ross did all the difficult stuff very well. You have to feel sorry for him getting so close, but I am sure this will give him a lot of confidence to go forward."
Hard to take
Drummond was graceful in defeat, but knew he had missed a golden opportunity to win the £48,000 first prize and to enter that elusive winner's enclosure after five previous second places on the Senior Tour and two more on the main Tour.
"It's very hard to take" he admitted. "I've never won out here in almost three decades and I should have taken the chance. That hurts a lot.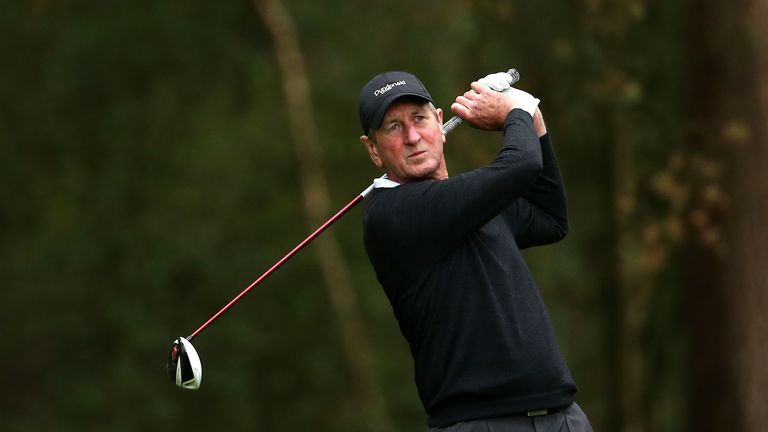 "I really ought to have wrapped it up in regulation play, but my awkward yardage at the 18th meant I needed a gap wedge and the ball spun back about 30 feet from the hole. I mishit the first putt and didn't execute the second one from three and a half feet. There's not much more I can say."
Spain's Santiago Luna birdied the 17th hole to set up an opportunity to get to five under par and join the play-off action. However he drove into trees at the last and missed the chance to emulate Montgomerie's birdie three. He carded a 71 to finish on 212, with England's Phil Golding fourth on 214.