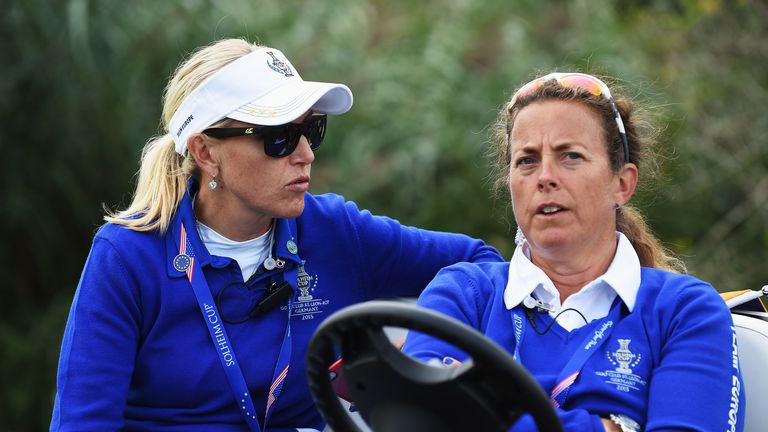 Carin Koch admitted she had "mixed reactions" after her European team crashed to a stunning defeat to the USA in the 14th Solheim Cup.
The Swede put a brave face on after Europe were unable to pull off an unprecedented third straight victory despite going into the singles armed with a 10-6 lead.
But they managed to win only three and a half points from the 12 singles as the USA reclaimed the trophy in style, although the final day was overshadowed by controversy.
Koch preferred not to focus on the unsavoury events on the 17th green as the delayed fourballs concluded amid a huge row when Alison Lee was penalised for picking her ball up in the belief that European pair Suzann Pettersen and Charley Hull had conceded.
The European captain instead declared how proud she was of her players as they fell just half a point short of retaining the cup.
"I have very mixed reactions," she told Sky Sports 4. "It could have gone either way today. We had a couple of putts that could have dropped, and it was just very exciting out there.
Amazing golf
"The situation kept changing throughout the day, it was looking good for us for a while and all of a sudden it looked good for them. The putts didn't drop for us in the end, but the Americans really played great. Some of my players were five or six under par and lost their match.
"There has been some amazing golf this week, and that's just great for women's golf."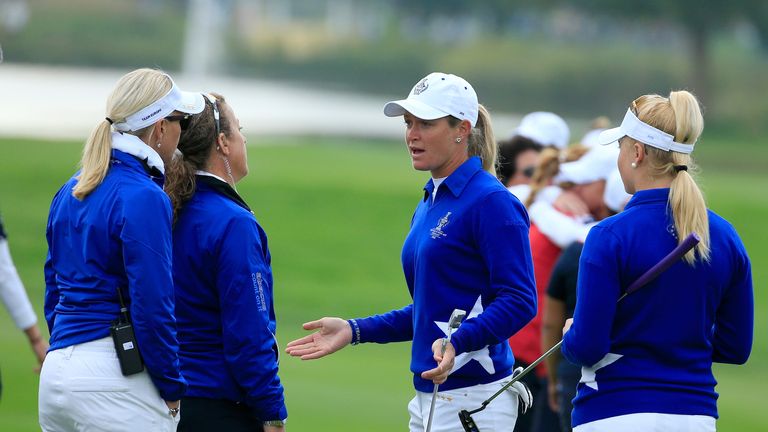 Asked if the USA players had extra motivation in the singles after feeling hard done by following the morning controversy, Koch added: "My players were just as motivated to go out there and win the Solheim Cup for the third time in a row. But it's just the way it goes sometimes, the putts drop or they don't and that's the difference.
"It will take a little while for the girls to get over this, they're all great competitors but it was pretty quiet in the team room. But they should be so proud of themselves, they've done everything right this week. They played their hearts out and we've had so much fun together.
"They played fantastic golf and I'll just keep telling them that until the smile comes back on their faces. I'll still have fond memories of this week. I've had so much fun with the team and I really enjoyed being captain."