Nick Dougherty reflects on a ground-breaking week at the British Masters
By Nick Dougherty
Last Updated: 10/10/16 11:29am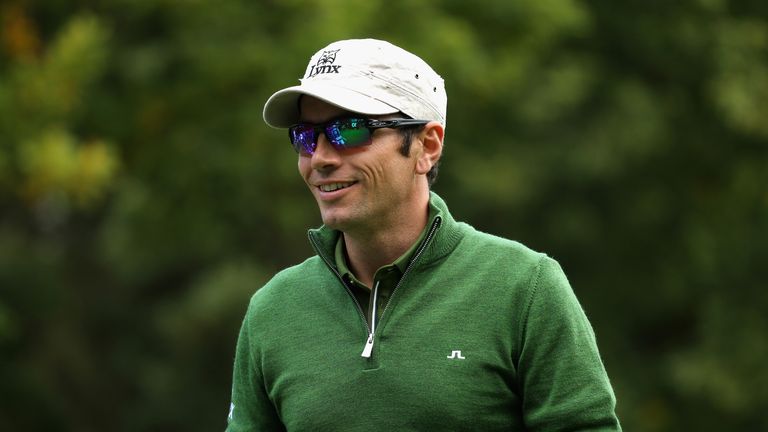 Sky Sports created a world first for live golf coverage at the 2015 British Masters when Nick Dougherty agreed to wear a microphone during the tournament. Here, he tells us what the experience was like and reflects on an outstanding week at Woburn.
Were you wary of being "mic'd" up on the course?
ND: Not really, I just think it was a natural progression for golf. I remember being a massive fan when it was introduced in cricket, and I have fond memories of Kevin Pietersen speaking to the commentary box while he was at the crease, talking about how the wicket was playing and how his innings was going.
As a viewer, you can't get any closer to the action than that, and it's an ideal set-up for golf. There's plenty of time to chat between shots, and I was happy to do that during last year's event on the par threes.
My only concerns were how it was going to affect my concentration, and also how it would affect my playing partners. I didn't want to hold them up or distract them while I was talking to the viewers. But it was all fine. Nobody had to wait and everyone that has spoken to me about it thought it was a fantastic insight and a great idea overall.
And there were many other professionals at Woburn that were genuinely excited about what we were doing, so that's fantastic for Sky and great for the European Tour as well. We have some big characters in Europe and the opportunity to do this gave us a chance to show what we're like as individuals.
Hopefully it will inspire others to give it a go. Keith Pelley, the European Tour chief executive, said he loved the innovation. When someone of his stature says that, it's good for the future. Keith has a background in media, so he appreciates that we have to keep the game moving forward and this is one way to do that.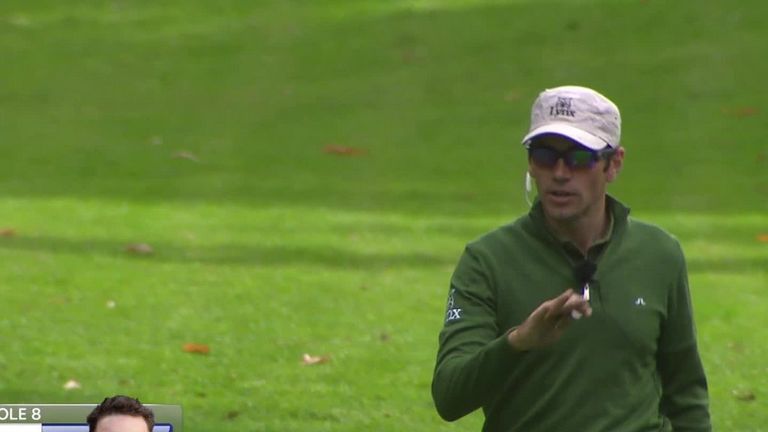 It is a great feeling to have helped the viewers actually be at Woburn, to help them grasp what was going on and let them know exactly what a player is feeling and what the course is like. This is something we could see more often, maybe with more than one player.
Every time you were live, you had putter in hand. Coincidence?
ND: I actually played the par threes really well. I birdied the first one in the first round, but they missed me after that one! But I hit some great irons into the short holes and I had a good look at birdie every time the commentary box came to me.
I was pretty much the closest to the pin each time I was live on air, apart from the last one when I hit into the greenside bunker. But I was so pleased with how I played on the first day, it made it so much easier. It was like I was doing normal comms because I was in a great place.
Unfortunately I really battled with my game on the second day and I didn't play well, which made it more challenging to speak to the guys, but also more authentic. I was very open and honest about how disappointed I was to miss the cut, and I hope that came across as legitimate.
I suppose a lot of viewers would love to know how a player is feeling when he's having a bad day out there, and I was able to give them that insight. I think it was great for the viewers to be able to take that on board.
How enjoyable was it to present the live Masterclasses?
ND: They were absolutely brilliant. I know these players very well and doing them was a lot of fun. The players were brilliant to - Luke Donald in particular really lit up when he was doing the putting masterclass.
It is nice that they're giving something back to the game, and it's great for all the kids watching and taking notes. It's something that I'd watch, and you can really learn so much from these guys.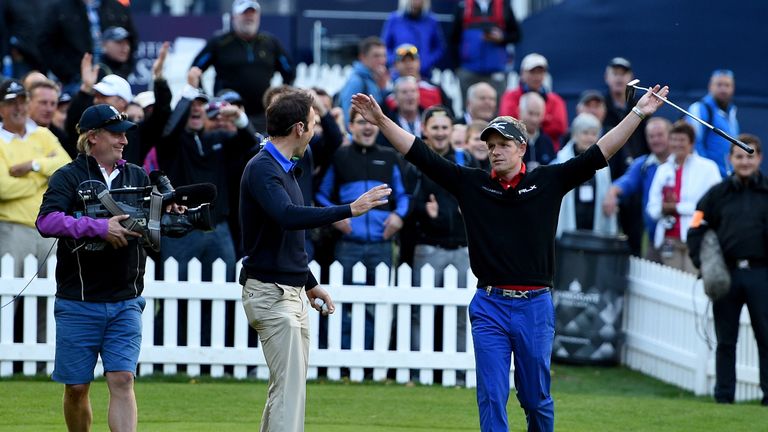 I'd watch Lee Westwood driving, I'd watch Luke Donald putting, and Padraig Harrington describing how best to get out of bunkers. This is because I know they're better than me, and I was once in the top 50 players in the world.
So if I can learn something, then your average handicapper can benefit hugely, as can the kids who have just started out and looking to be inspired. The masterclasses were fun, very educational and made for great viewing.
Are you aware of the overwhelmingly positive reaction to the coverage on social media?
ND: It made me want to have a Twitter account! In all seriousness, the reaction from the public was great, and I was delighted to have been a part of that. That was our goal at Sky during the week, to produce something different and make it a great experience for the viewers and the spectators at Woburn.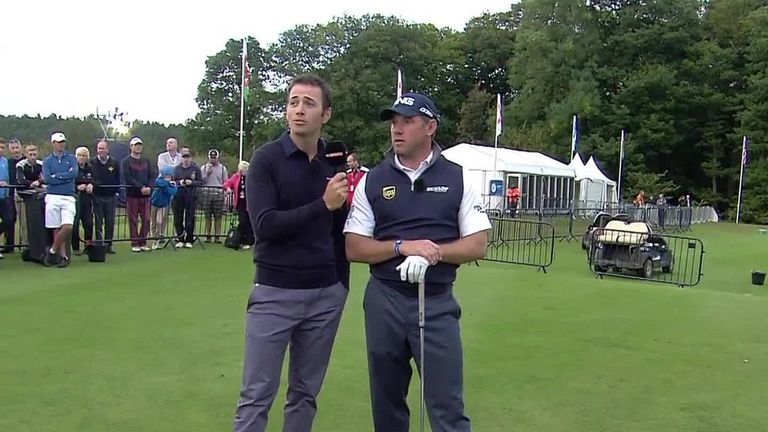 The public clearly enjoyed all the new innovations, and I was really pleased that the Masterclasses went down so well. It's something I think we have needed for a long time, since I used to do one at the Wales Open thinking this would look great on TV.
It's good for your profile, it makes you feel good to be a part of, and it's something I'm sure we'll do more of in the future. And the fact the reaction has been so good should mean it's the way forward.
You can watch England's tour of Bangladesh, plus Premier League football and the British Masters on Sky Sports. Upgrade now and enjoy three months at half price!