Would you copy Rory McIlroy and name your dog after a golfer?
By Sky Sports Golf
Last Updated: 12/01/17 7:38pm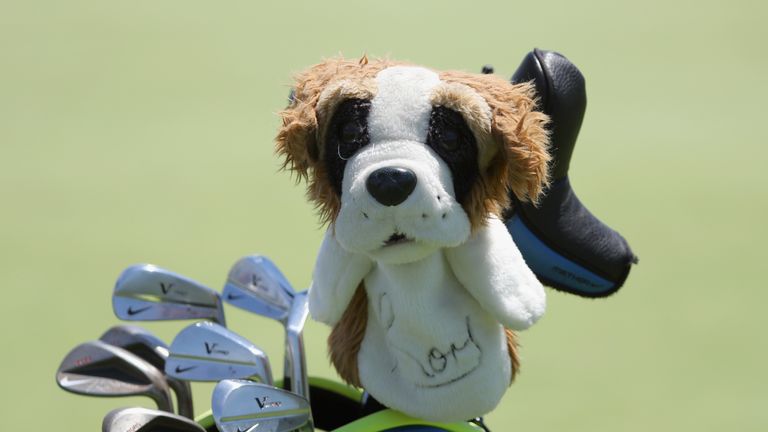 Rory McIlroy admitted earlier this week that he named his first dog after Ernie Els, so what other golfers would be good names for canines?
McIlroy has been great friends with Els since they first played together in 2008, while McIlroy's caddie JP Fitzgerald used to be on the bag for the South African.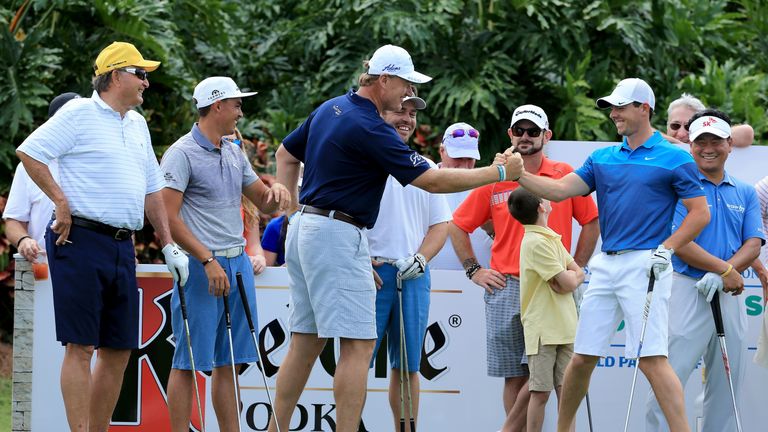 "I first played with Ernie at the Singapore Open in 2008 and my caddie JP caddied for Ernie before me so we have always had a decent relationship," he said. "Ernie was the first big, big name I had played with as a pro. I was nervous but I remember teeing off the tenth tee and I hit three wood past his driver and I thought 'this is alright!'.
"That was the beginning of the relationship and it's kind of continued from there. Anything I can do to help Ernie I always will. I actually named my first dog after Ernie – I called him Theo [Els' first name]. It's been a good relationship."
Would you follow suit and name your pup after a golfer? Tiger Woofs perhaps, or maybe Nick Fido? Or, if you like a bigger dog, how about St Bernard Langer?
Send us your #CanineGolfers on Twitter to @SkySportsGolf and we'll retweet the best suggestions ...