It's been another busy year for Sky's popular on-course reporter Wayne Riley and, as usual, he has provided plenty of laughs on and off the course.
The entertaining Aussie found a unique way to give us his insight at Muirfield Village ahead of The Memorial, although we were left wondering what tournament host Jack Nicklaus would have made of seeing Radar in a Bear Suit in the Bear Trap!
Several PGA Tour pros were caught out by Radar's snake pranks at the Valspar Championship, where he also indulged in his annual banter with 2016 Open champion Henrik Stenson.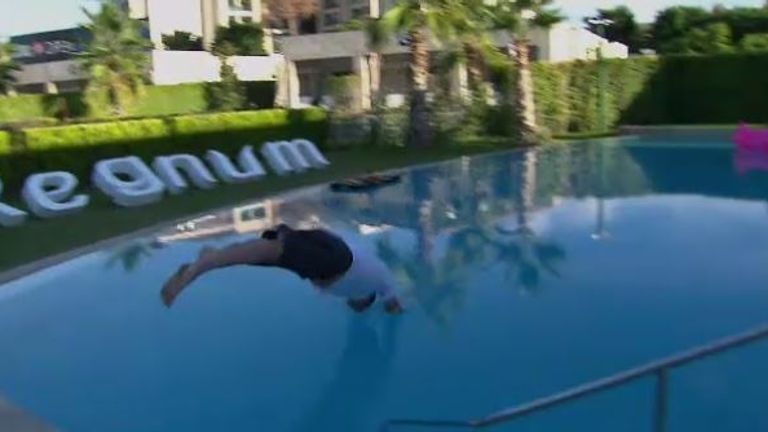 Paul Casey dished out some pain for Wayne with an errant drive that resulted in a sore ankle, and he could not resist taking advantage of the inviting pool by the 16th tee at the Turkish Airlines Open.
Watch the video above to see the best of Radar in 2017. Can he top that next year?