Niall Horan and Justin Rose discuss their friendship and charity work
By Keith Jackson
Last Updated: 24/09/18 11:14am
Justin Rose has built up close friendships with a number of celebrity golf fanatics over the years, and one of his closest is Niall Horan.
The popular Irishman, who made his name with One Direction before forging a successful solo career, has been a golf addict for some time and has even caddied for Rory McIlroy in the par-three contest at The Masters.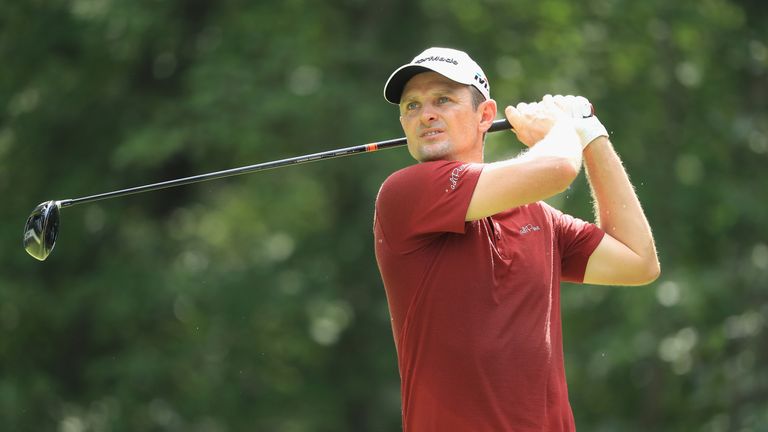 But Horan also spends plenty of time with Rose both on and off the course, with the pair hosting the inaugural Horan & Rose Charity Gala in 2016.
The Olympic champion and the singing superstar put on another charity event earlier this summer which again raised huge sums in aid of Cancer Research UK.
The PGA Tour live crew caught up with Horan and Rose ahead of the BMW Championship as they discussed their bond and their fund-raising exploits - and how much they enjoy each other's company on the golf course.
Watch the video above to check out the Horan and Rose bromance, and don't miss live coverage of the BMW Championship only on Sky Sports Golf.