Chris Wood feels Britain's golfers deserve more credit ahead of Wentworth defence
Last Updated: 23/05/17 6:40pm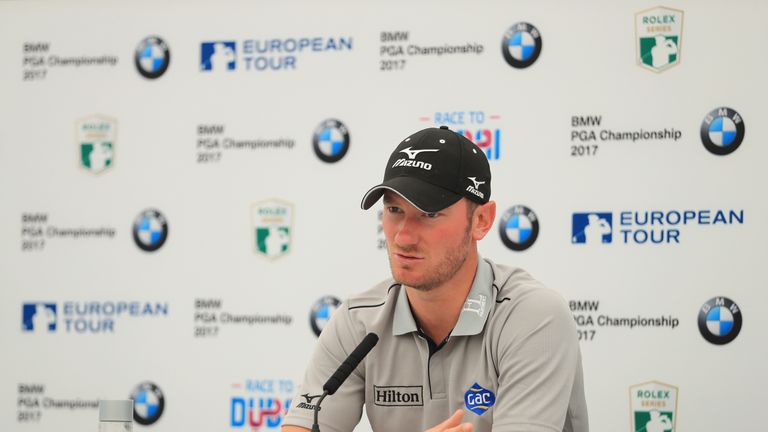 Chris Wood does not feel British golfers get the credit they deserve as he prepares for the defence of his BMW PGA Championship crown.
Wood claimed the biggest win of his career at Wentworth 12 months ago on his way to a Ryder Cup debut, albeit one that ended in heavy European defeat at Valhalla.
The Bristolian is one of 12 English players in the world's top 100, with world No 2 Rory McIlroy and Graeme McDowell representing Northern Ireland and Russell Knox the sole Scot.
But Wood feels golf has become a forgotten sport in some quarters and hopes a second PGA victory can at least get him back in the headlines after 12 months without a title.
"I feel like I'm part of a generation that's coming through now," Wood said.
"There are sort of 10 of us now in my age group that have come through amateur golf together and come on to the European Tour and broken into the top 50 in the world; some of us playing Ryder Cup and things like that all at the same time.
"If it was tennis, it would be global news and golf really deserves a lot more credit. I know we're working hard at promoting the game in different ways, but the standard of English golf is really as high as it's ever been though.
"I buy a paper quite often and look at the back pages, the sport and when you read about players that are 100th in the world, but they are ranked number two in tennis in the UK and things like that, it is quite frustrating, because we're working just as hard as they are.
"Golf is one of our biggest national games. Rory McIlroy's British. He's arguably the best player in the world and in other sports, number one, two and three players in the world take more limelight, but Rory is just a great ambassador.
"You can't have a better ambassador for our game, and he deserves to be sort of flying the golf flag a lot more really."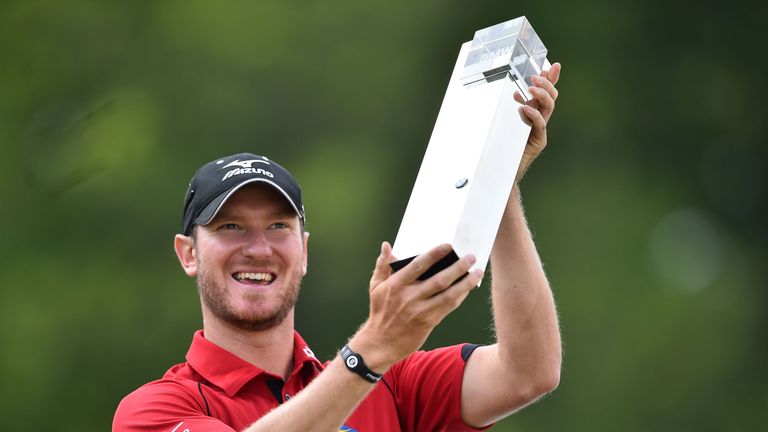 A 40ft high poster of Wood hangs above the 18th green ahead of this week's tournament and it is something he hopes to use as inspiration.
"It fills you with a lot of confidence," he added.
"Every year you come back and there are the big pictures of the defending champion and you always think, 'I deserve to be up there', and now that's the case. It gives you a bit of belief and deep down it's where I feel I belong."
Watch Brook vs Spence Jr, from Bramall Lane, Sheffield, May 27, live on Sky Sports Box Office. Book the event online here or via your Sky remote.