Rory McIlroy set for hard work on the range after BMW PGA disappointment
By Keith Jackson at Wentworth
Last Updated: 27/05/18 5:54pm
Rory McIlroy insisted his best form was "not far off" as he reflected on a disappointing performance over the weekend at the BMW PGA Championship.
McIlroy was three shots clear of the field after his second round 65, but he admitted he struggled with his swing over the second half of the tournament as his bid for a second win at Wentworth came up two shots short of champion Francesco Molinari.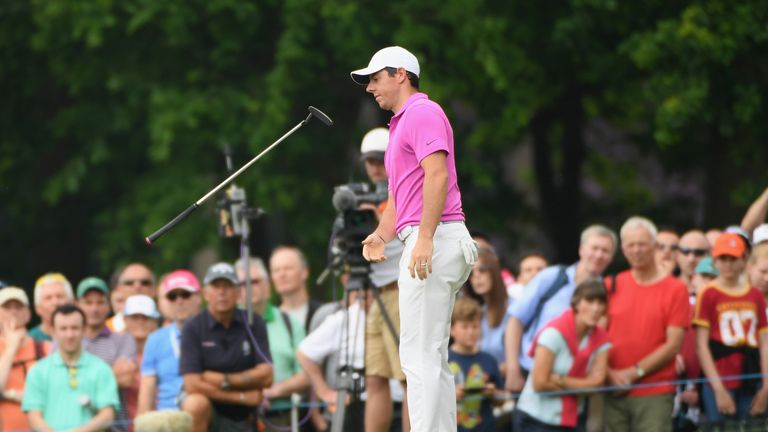 The 2014 winner began the final round tied for the lead with the Italian after a late rally on Saturday evening, when he birdied 17 and 18 to salvage a 71 following a difficult start to the day which saw him slip to three over after six holes.
McIlroy was on the back foot from the moment Molinari birdied the third and fourth and, after they both birdied the eighth, McIlroy then made his task more difficult with back-to-back bogeys at nine and 10.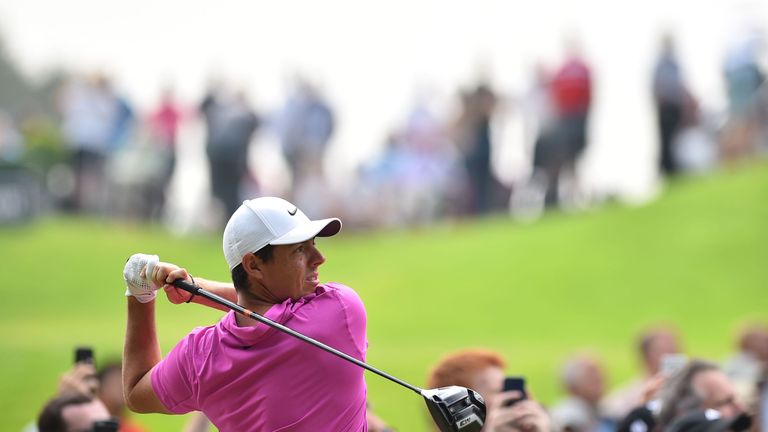 He did apply some pressure with another birdie-birdie finish, but Molinari had enough in hand to close out a convincing victory on 17 under par as McIlroy contemplated what needs fixing with his game ahead of next week's Memorial in Ohio.
"I'm just disappointed I didn't play better over the weekend," said a despondent McIlroy afterwards. "I was in a great position after two days, and struggled yesterday and struggled today as well. I just couldn't get it going and I let Francesco get a few shots ahead on me and I just couldn't claw that back.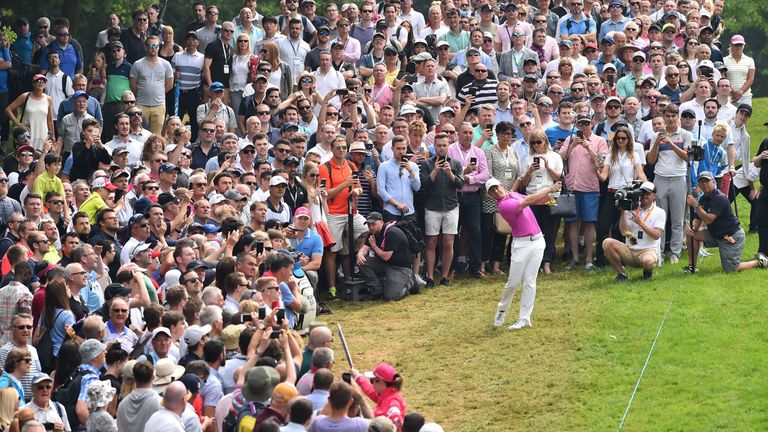 "I played some good golf coming down the back nine and hit some better shots, but I need to work on a few things going forward. The couple of shots that got me yesterday, I missed to the right. Then today the shots that cost me were missing left.
"When you have the two sides of the golf course in play, it's a little difficult. If you could just take one side out of play, then at least you know what your miss is and you can sort of play against that. But when you're missing shots left and right, it becomes a little more difficult. I just need a few more hours on the range and try to get ready for next week.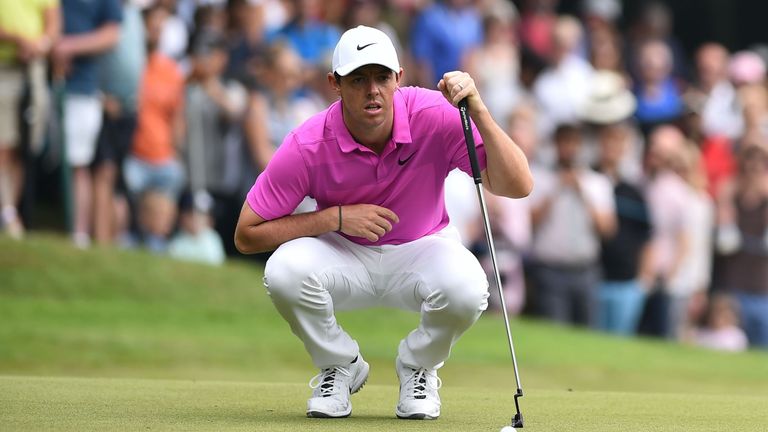 "But it's close, it's very close, and I gave myself a great chance here this week. I didn't quite pull it off but it's not far away. I get a bit down on myself because my expectations are high, and with a 36-hole lead, I should have closed it out this week.
"That's not taking anything away from Francesco. He played a great weekend and bogey-free around here is some playing. He deserved the win. I just need to do a little bit more work, and looking forward to getting right back at it at Memorial next week."