European Tour plans steps to ensure more top European players feature in Seve Trophy
The European Tour plans to take steps to ensure that more top European players feature in the Seve Trophy.
Last Updated: 15/10/13 2:08pm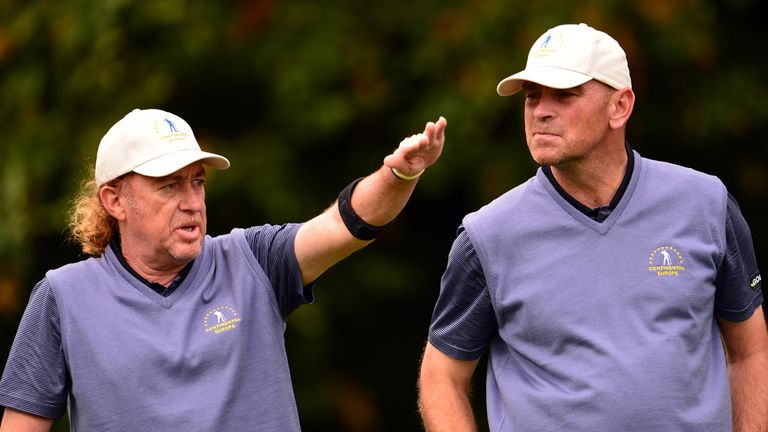 The European Tour's tournament committee held a meeting to discuss the matter at last week's Portugal Masters after a number of big names opted to skip the Seve Trophy which took place in France the week previously.
The likes of Rory McIlroy, Ian Poulter, Lee Westwood, Luke Donald and Henrik Stenson were all absent leading to calls to protect the prestige of the biennial event.
Thomas Bjorn, chairman of the tournament committee, confirmed the subject had been discussed in Portugal and revealed the talks had also included ways to make European PGA Tour-based players return to their home continent more often.
"The committee understands it is so difficult for our leading players competing in the (United) States to play in events like the Seve Trophy when they're coming off a massive run of tournaments," Bjorn explained.
New regulations
"But there will be new regulations where you have to play more in your own country, and if there's also more than three events in one country than they will have to play at least two of the three.
"It does not affect that many players because if you look at the schedule in general we don't have big issues. It's really only in Sweden where there's been concern from promoters and sponsors.
"But then you are always going to get players like Rory (McIlroy) and the Irish coming back for the Irish Open, the English hardly miss Wentworth (the BMW PGA Championship), Martin (Kaymer) always plays in Germany, the French guys play the French Open and Sergio (Garcia) contests the Spanish Open.
"So we just have to speak to those players and just see how we can get the Seve Trophy working better to accommodate our top players better in our yearly schedule."