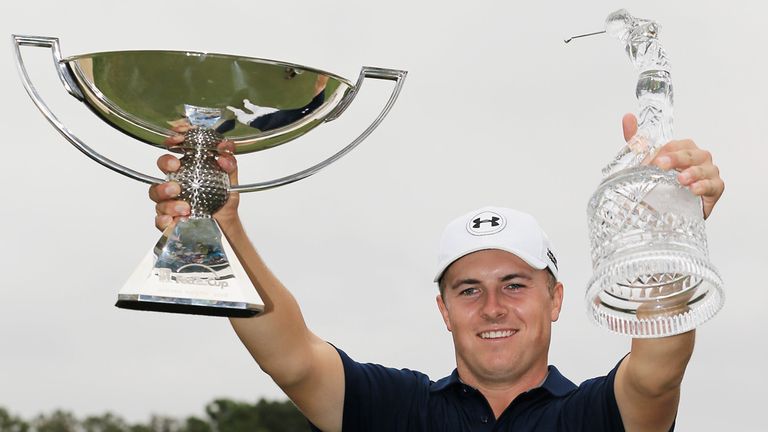 Wayne Riley joined Tim Barter at the Sky Cart to look back on a convincing four-shot win for Jordan Spieth at the Tour Championship in Atlanta.
Spieth's final round 69 was enough to ease to victory at East Lake, leaving Danny Lee, Henrik Stenson and Justin Rose in a tie for second.
Victory not only secured the 22-year-old the FedExCup crowd and the bumper $10m (£6.6m) bonus prize money, but also was enough for Spieth to return to the top of the world rankings.
Click on the video to see what Radar made of Spieth's display...