Tiger Woods unable to predict when he will return to golf
By Keith Jackson, Golf Editor
Last Updated: 03/12/15 7:33pm
Tiger Woods has revealed there is "no timetable" for his return to golf as he recovers from his third back operation in a little over 18 months.
Speaking ahead of this week's Hero World Challenge in the Bahamas, where he is the tournament host, Woods announced that he had yet to begin his rehabilitation from his latest procedure.
The 14-time major champion, who has slumped to 400th in the world rankings, underwent surgery in mid-September to remove a fragment in his back that was pinching a nerve, and he admitted afterwards that he expected his recovery to be "long and tedious".
But after complaining of discomfort, Woods was forced to go back under the knife at the end of October, a follow-up procedure he admitted was "a surprise".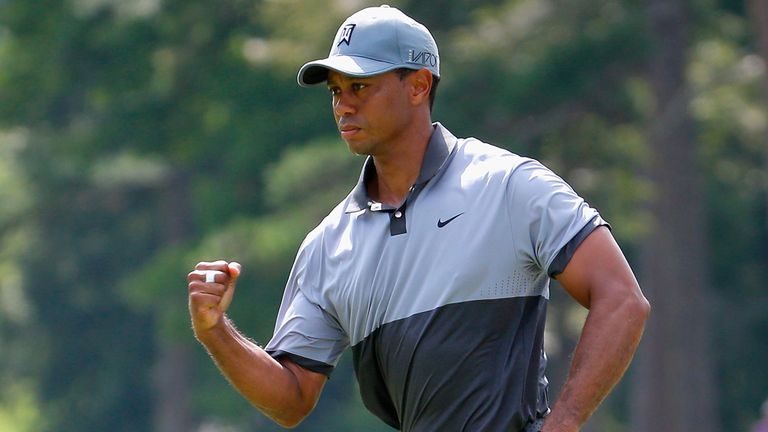 At the pre-tournament press conference at Albany Golf Club, Woods cut a solemn figure when he was asked by reporters when he was likely to make his return.
"Therein lies the tough question and tough answer," said Woods, who turns 40 at the end of this month. "I don't have an answer for that. Neither does my surgeon, or my physios. There is no timetable. That's the hardest part for me - there's nothing I can look forward to, nothing I can build towards."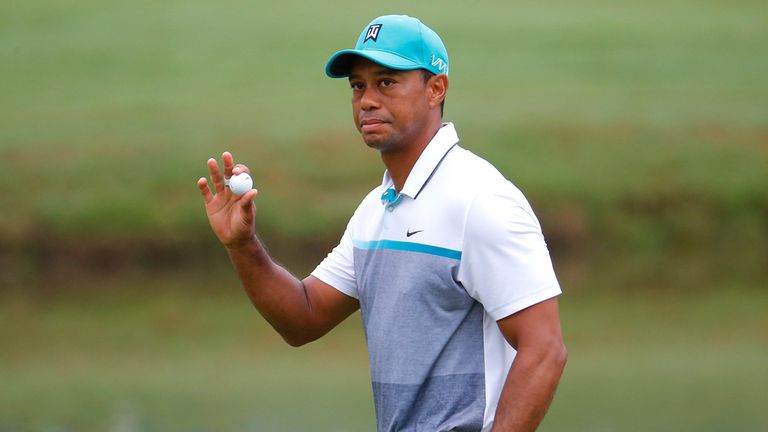 "Where is the light at the end of tunnel? I don't know. It's different from the other surgeries I've had in the past. For nerves there are really no timetables. It's literally just taking it day by day, week by week, time by time."
Woods also revealed he had not hit a golf ball since attempting "a left-handed chip, two months ago", and his current physical activities are restricted to walking.
"I've had three surgeries on the same spot and I haven't started any type of rehab," he added. "I walk, I walk, and I walk some more - that's it. I really miss being able to play soccer with my kids. I can toss the ball but I cannot bend over. I can't do anything athletic. I am really good at playing video games, that's how I pass a lot of my time."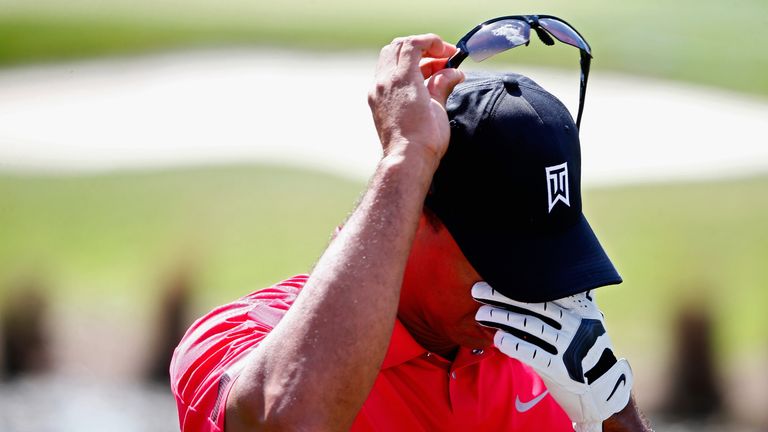 Woods continued to paint a bleak picture of his future when he reflected on his glittering professional career, which has yielded 14 majors and 79 victories on the PGA Tour - second on the all-time list and just three behind Sam Snead's haul of 82.
"For my 20 years out here I achieved a lot, but everything beyond this is gravy," he said. "I've passed Jack on the all-time win list and I'm just shy of Sam. I passed Sam basically a decade ago in major championships, but I'm still shy of Jack's. I've had a pretty good career in my 20s and 30s.
"If that's all it entails then I've had a pretty good run. But I'm hoping that's not it. I'm hoping I can get out here and compete against these guys. I really do miss it."
Current world No 1 Jordan Spieth heads an elite 18-player field, which Woods described as "the best field we've ever had", while major winners Justin Rose, Bubba Watson, Adam Scott and reigning Open champion Zach Johnson are also playing.
Live coverage of the Hero World Challenge starts Thursday at 6pm on Sky Sports 4 - your home of golf.