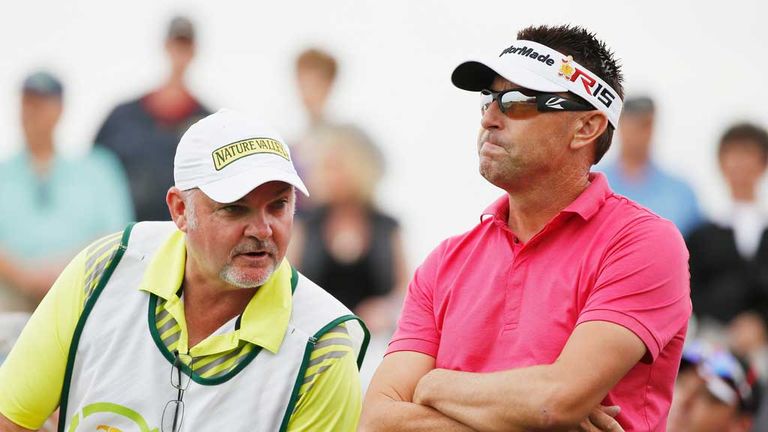 Robert Allenby sacked caddie Mick Middlemo midway through his opening round at the Canadian Open after a blazing row between the pair.
Allenby and Middlemo appeared to disagree over a club selection on the 13th hole at Glen Abbey - Allenby's fourth of the day - and his approach to the green ended up in a creek.
The mistake led to a row on the fairway and after Allenby completed a triple-bogey seven on the hole, Middlemo took off his bib and walked off course, with a surprised spectator taking over on his bag,
"My nerves have been rattled. I'm in shock," Allenby told SCOREGolf after shooting 81 and withdrawing from the tournament.  "This is the worst incident I've ever witnessed as a player.
"I said to him (Middlemo), 'You know this happens every week. We keep making bad mistakes and you're not helping me in these circumstances'.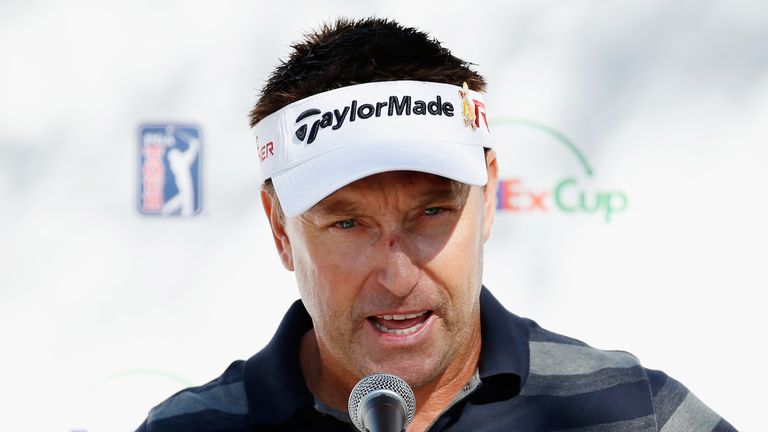 "He just lost the plot at me. He got right in my face as if he wanted to just beat me up. I said, 'Stop being a such-and-such and calm down and get back into the game'. And he just got even closer and closer and I just said, 'That's it, you're sacked'."
Middlemo, though, offered a somewhat different version of the incident and claimed to have been insulted by his employer.
"Robert's a pretty highly strung individual and he hasn't been playing great of late," Middlemo told Australian radio station SEN. "We had a discussion about a club, then of course I copped the wrath of that.
"Then unfortunately the personal insults started. I've been called a bad caddie ... but when the personal insults come in and you're being called a fat so-and-so ... I got a little bit peeved by it and then the third time he said it I walked up to him and basically said 'I dare you to say that to me again'.
"He didn't say it again. There was never going to be any violence ... I was just going to put the bag down, get my gear and leave."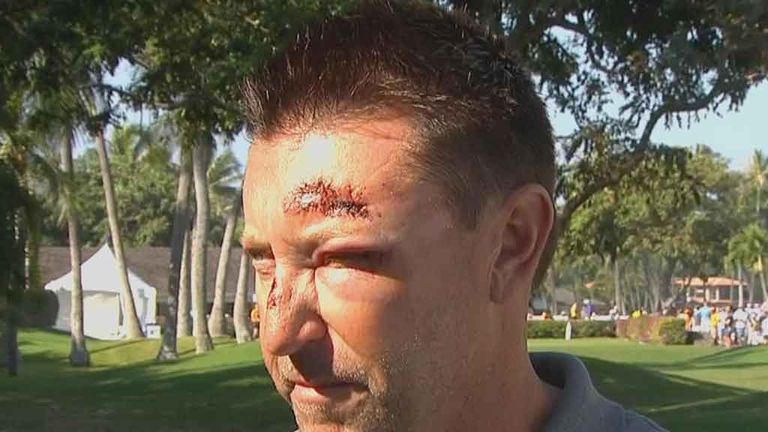 This is the third time a caddie has left Allenby's side during a round in his career, most recently in 2007 when Matthew 'Bussy' Tritton dumped his bag at the 2007 BMW Open in Chicago. It also happened during the 1995 Open Championship at St Andrews.
Allenby made headlines in January when he claimed he was mugged and robbed after he missed the cut at the Sony Open in Hawaii. Police later arrested a man who plead guilty to using the golfer's credit card.