Jordan Spieth's mental mistakes at Augusta costly, says Butch Harmon
Last Updated: 12/04/16 3:21pm
Butch Harmon believes mental mistakes costs Jordan Spieth's title defence at the Masters, but fully expects him to claim more major titles.
Last year's champion topped the leaderboard after each of the first three rounds at Augusta and held a five-shot advantage during the final round before a dramatic meltdown on the back nine.
After reaching the turn off the back of a run of four consecutive birdies, Spieth bogeyed the 10th and 11th before finding the water twice on his way to a quadruple-bogey at the 12th.
That spell handed the advantage to Danny Willett, who fired a bogey-free 67 to claim victory, while Spieth was left to rue his run of errors after the turn.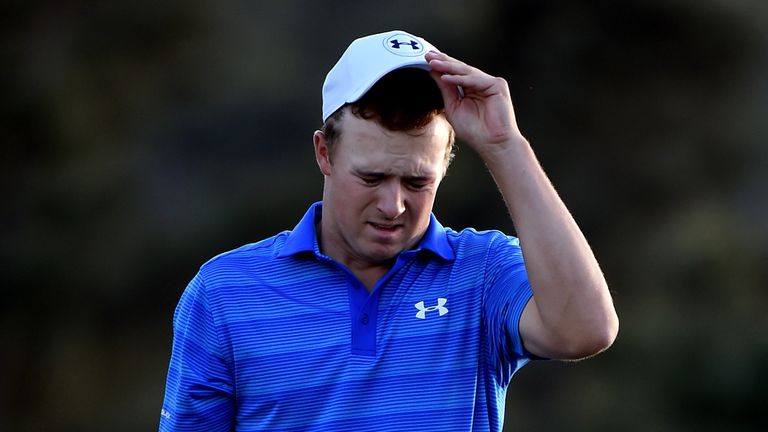 "The swing was a physical mistake, but where Spieth was aiming the ball was the problem," Harmon told Sky Sports.  "At the 10th he missed his drive to the right, missed the green to the right in the bunker and then couldn't get aggressive with the bunker shot and made a bogey.
"He had a good chance to make a par at 11 and didn't, which was the type of putt he had been making all week long. He had been the bounceback man all week. 
"What happened at 12 though nobody could have predicted. It wasn't even close to making it and then his third shot almost came up short of the water - that's how bad it was.
"It's easy to say now, but he made mental mistakes and should have played the ball at 12 over towards the bunker.
"He said himself that had he gone for the bunker instead of the flag he would have still had the lead. That's just golf and that's the way it happens."
Spieth closed the week alongside Lee Westwood in a tie for second, with the result his third consecutive top-two Masters finish and his fifth consecutive major top-five.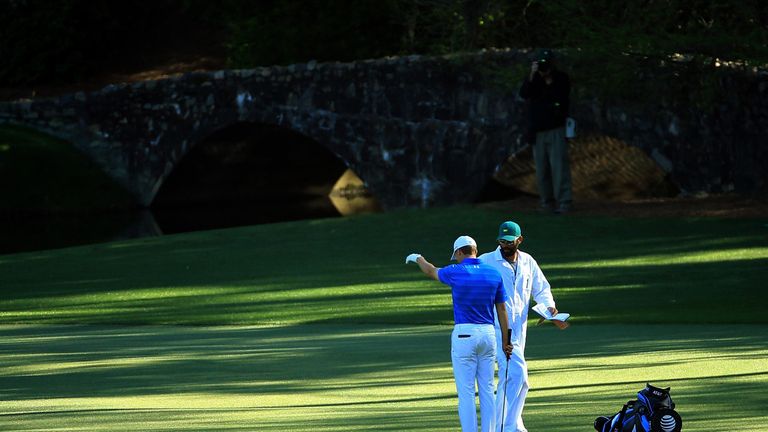 Although Harmon fears it may take Spieth time to recover from his nightmare finish to the opening major of the year, he has no doubt the 22-year-old will make a return to the winner's circle.
"He is a young player and is a true champion, there's no doubt about that," Harmon told Sky Sports. "He has already proven that, as we have watched him win major championships and watched him win the Masters last year.
"He's going to win this again in the future. He had this tournament, there's no doubt about that and he knows it, so that's what's going to be hard for him to live.