Butch Harmon: Dustin Johnson the player to beat at the Masters
Last Updated: 06/04/17 7:02am
Butch Harmon looks ahead to the opening men's major of the year and assesses the form of Dustin Johnson ahead of Augusta.
Dustin Johnson has won the last three events he has played in and is coming in to this event with a tremendous amount of confidence.
He's probably playing the best he has ever played in his life. He absolutely loves this place and finished fourth here last year so has to be the odds-on favourite, but that means nothing once Thursday starts.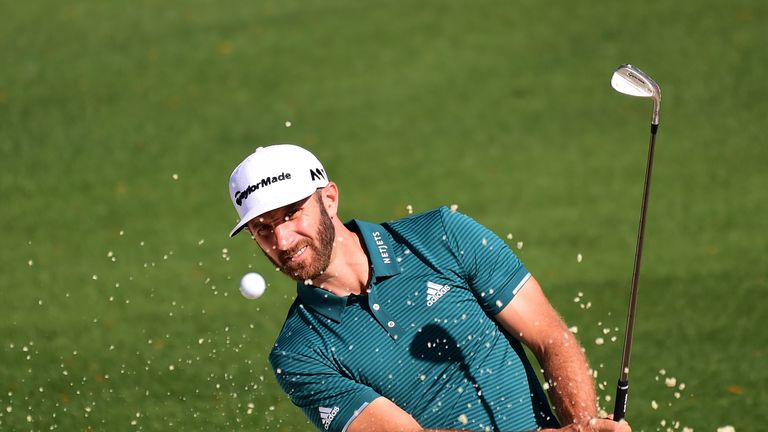 Nothing gives him a lot of pressure; he's the most relaxed player out here. He feels very good about himself and likes being world No 1, which was our goal at the start of the year.
I said that he'd reach that spot by the Masters or perhaps the US Open, but he got there even faster than I thought he would and is very comfortable in that position.
It's a good thing for Rory McIlroy that he's coming in to this event under the radar a little. Very few are talking about him as one of the favourites, so it allows him to prepare the way he likes to.
He knows the course very well having played here so many times and I think before the week's out somebody is going to have to deal with McIlroy on the course.
Jordan Spieth isn't playing his best and isn't anywhere near where we know he can perform, but something happens to players when they drive down to Magnolia Lane.
He has won here before so he's going to be just fine, but I'm not sure you would put there in one of the favourite categories because of the way he has played recently.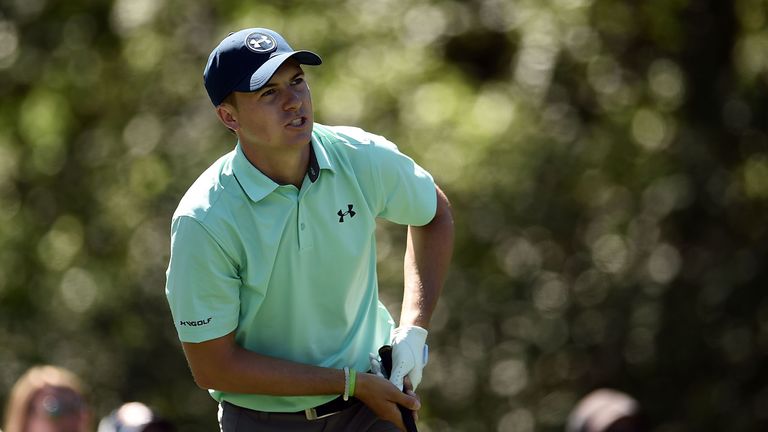 From what I understand, it's going to blow 25-30 miles per hour at times this week, with gusts perhaps up to 40, which I don't know will be enough to move balls on the greens or not.
They'll have to adjust the pin placements they normally use, but the one thing about Augusta National is that these people have things figured out.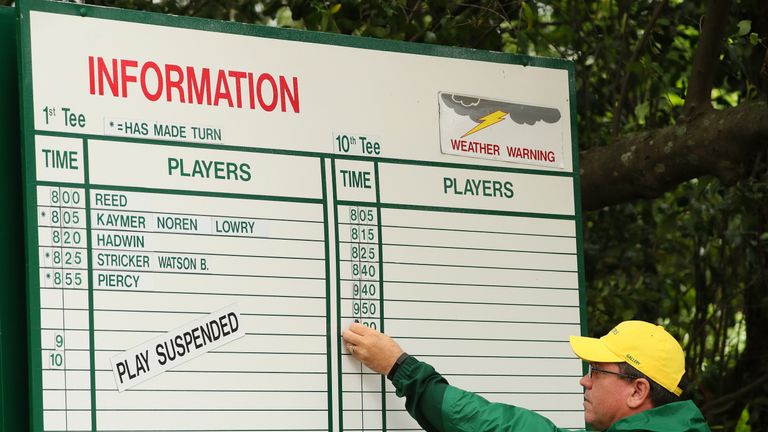 It doesn't matter how bad the weather is they're prepared for, they're ready for it, and by the time the players tee off everything is pristine.
Who will win? You have got to look at guys who have been hot coming in to Augusta. There are a lot of guys in that category, but I think Johnson is the man to beat. We'll see on Sunday night if that means anything.
Watch the Masters throughout the week live on Sky Sports 4 - your home of golf. Sky Q customers can press red to watch the Masters your way with Sky Sports Split Screen.