Dame Laura Davies reflects on a big setback for Europe at the Solheim Cup
By Dame Laura Davies
Last Updated: 16/08/17 11:39pm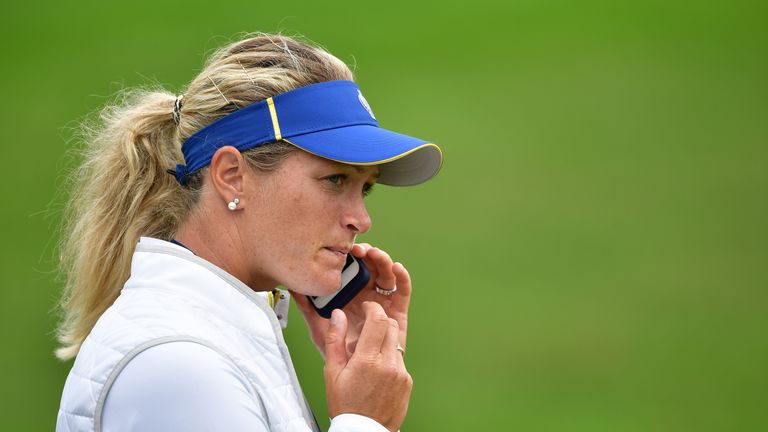 Catriona Matthew is the ideal replacement for the injured Suzann Pettersen, but Europe's Solheim Cup rookies must also stand up and be counted in Iowa this week, says Dame Laura Davies.
Pettersen blow
The news that Suzann Pettersen has had to withdraw from the Solheim Cup with a back injury is a massive blow for Europe. Annika Sorenstam would probably have been planning for Suzann to play in all five sessions this week, and the task of trying to win the trophy back without her suddenly got a lot tougher.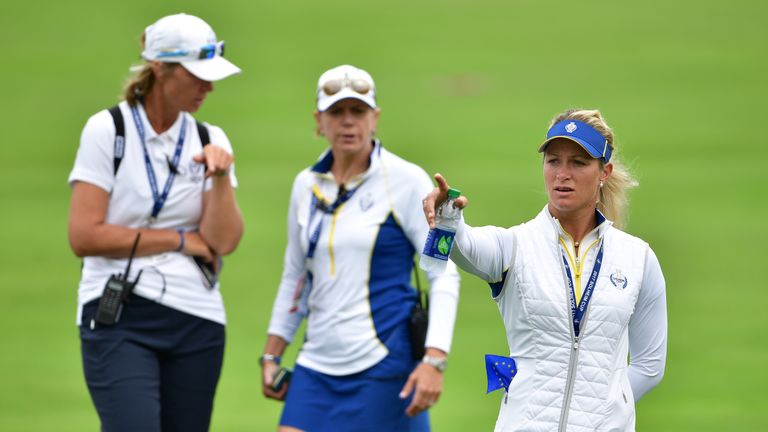 Annika also has concerns over another one of her strongest players in Anna Nordqvist, who was laid low with glandular fever a few weeks ago and is not fully recovered. Anna would also have been expected to play five matches, but I can't see that happening now. She said in her press conference that she might be able to play twice in one day, but she will have to be careful.
With Suzann now out and Anna likely to be limited in how many times she plays, it means a probable baptism of fire for some of the rookies and some of them will have to step up and play more times than they would have expected. But they've all earned their places in the team by being very good players and let's hope we see one or two new stars emerge by Sunday evening.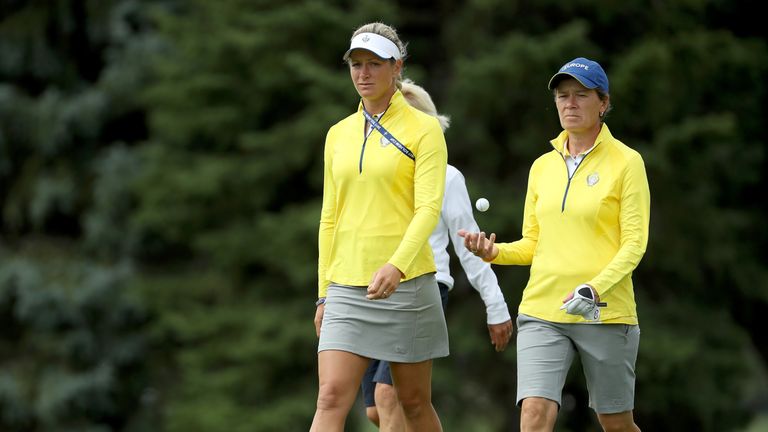 Catriona Matthew arrived here as assistant captain to Annika, but she has now got the call to play and she will be a great replacement. Beany is a huge influence on the team on and off the course, and she has got just as much Solheim Cup experience as Suzann.
It's just one of those things and it's not the ideal preparation, but if I was on the European team this week, I'd be more than happy to play with Catriona every day.
Yes, I've got my clubs here just in case, but I really don't think I'll be called upon. I'm sure Annika would probably opt to bring in another rookie if there are any other withdrawals, so I reckon I'll be leaving my clubs in the car.
Building the atmosphere
It's a little quiet at the moment, but the crowds will get bigger as the week progresses and obviously it will be very busy for Thursday's opening ceremony. We've been hearing that the organisers are expecting possible record crowds and, if that is the case, it will get quite noisy out there.
But this is the Solheim Cup and to have an atmosphere like that is exactly what you want. The noisier the home support, the more intimidating it will be for the European team, and the rookies in particular. Everyone will be nervous on the first tee anyway, on both teams, and we're all familiar with the loud chants of "U.S.A" before each group tees off.
It'll be a nerve-wracking time for all the players. I never felt completely as ease on the first tee during a Solheim Cup, but you just have to try and block it out of your mind. At least you know the crowd will be silent when you're over the ball and ready to hit, the spectators are always very respectful of that, and once you get that first tee shot away, you're off and running.
Concerns over Lexi
While Europe have been dealt an unexpected setback with Suzann's withdrawal, Team USA have concerns over Lexi Thompson as she has been struggling with a virus.
Juli Inkster admitted on Tuesday that she was worried about Lexi's health, and that's understandable given that she's the No 2 player in the world rankings. She's had another strong season and the home team will not want to lose her.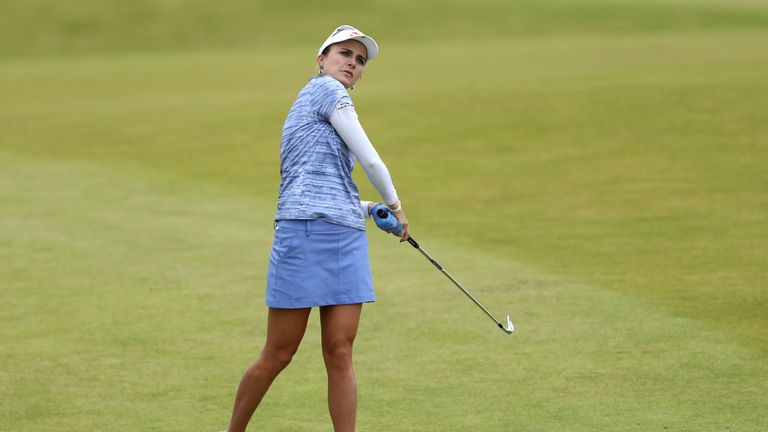 The American team does have more experience and strength in depth than Europe, but to lose a player of Lexi's calibre would damage their chances. Juli will want Lexi to play at least twice before the singles, but she's got plenty of time to recover before the first tee on Friday.
We'll have to wait and see how she is, but Lexi would be a big miss for Team USA if she was forced to spend much time watching instead of playing.
Long hitters to flourish?
The way the course has been set up this week really benefits the longer hitters. The fairways are reasonably wide and although the rough is up, it's not too thick and punishing in most places.
The more powerful players will not be holding back and they'll be looking to get it as far down there as possible, and I think the American team will probably have the edge on length off the tee, although not by much.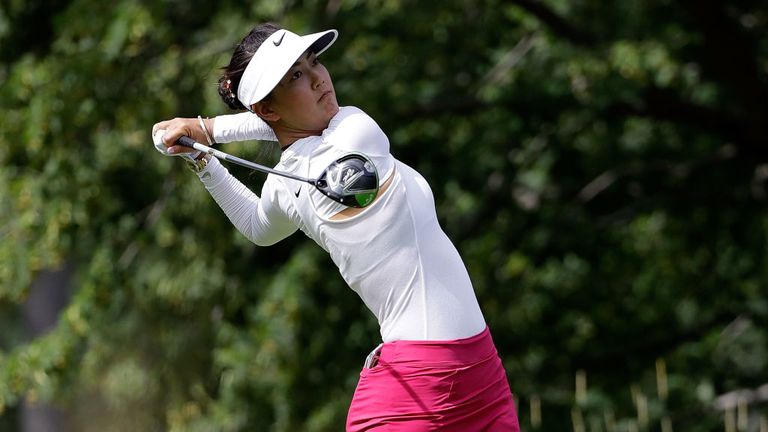 But I'm not a fan of the par-fives as they stand, and maybe some of those tees need to be pushed up because, at the moment, they are all too long and three out of the four look certain to be three-shot holes. The other par-five is possibly reachable, but I'd like to see more players going for the green in two.
There will certainly be a lot of birdies this week. There's water in play on a few holes so course-management is crucial, but I think we'll see some good scoring overall.