Paul McGinley picks his ultimate European Ryder Cup dream team
Last Updated: 25/12/17 10:06am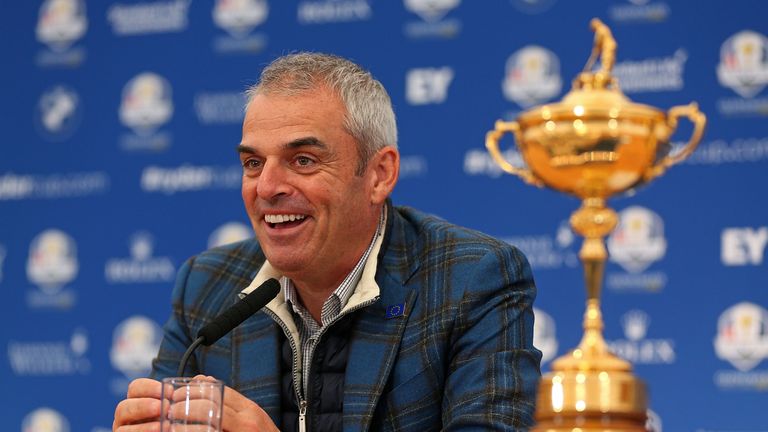 As the build-up increases ahead of the 2018 Ryder Cup in Paris, Paul McGinley has selected his all-time "dream team" of European legends.
McGinley has enjoyed a long and highly-successful association with the Ryder Cup, having been on the winning European team in each of his three playing appearances before proving an astute captain in the victory at Gleneagles in 2014.
The Irishman famously holed the winning putt at The Belfry in 2002, but who would he choose in his ultimate dozen for Europe? Here they are ...
Seve Ballesteros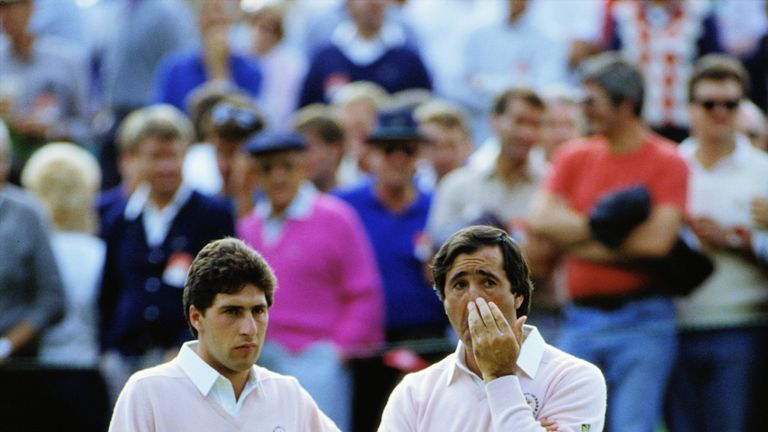 Much like Tony Jacklin was as a captain, Seve was very much the godfather of current Ryder Cup success. He was a talisman, an on-course leader and probably the most important player we have had in the Ryder Cup. He had a winning rate of 59 percent and was best known for his partnership with Ollie, losing only twice from 15 matches together.
Luke Donald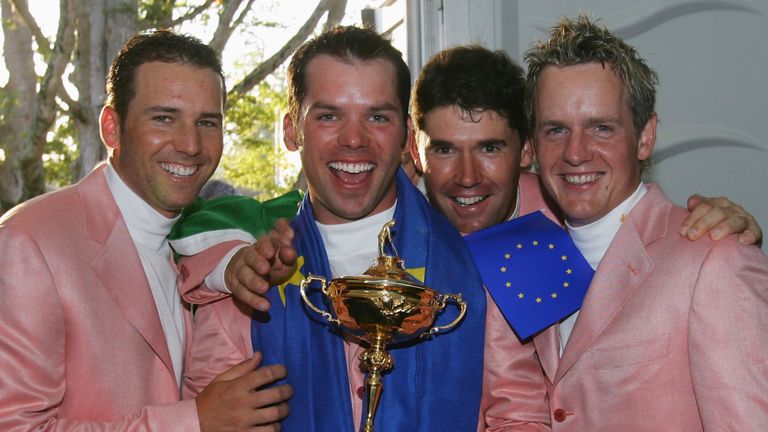 Luke's success as a Ryder Cup player is very underrated. He had an incredibly-high 70 percent win rate, narrowly behind Ian Poulter on 72 percent, which is a record for any player on either team who has played more than three matches. He has a winning record in all three disciplines, most notable in foursomes where he has only lost two of eight matches. An excellent singles record culminated in the huge role he played as No 1 against Bubba Watson in creating the momentum to start the Miracle at Medinah.
Nick Faldo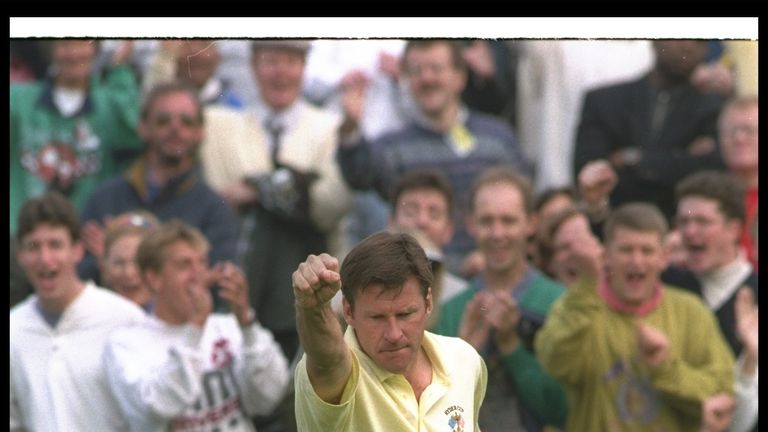 The records say Nick is our greatest-ever European golfer with six major championships. He has played more Ryder Cups than anyone else, 11, with the most victories at 23 - a winning percentage of 54 percent.
Sergio Garcia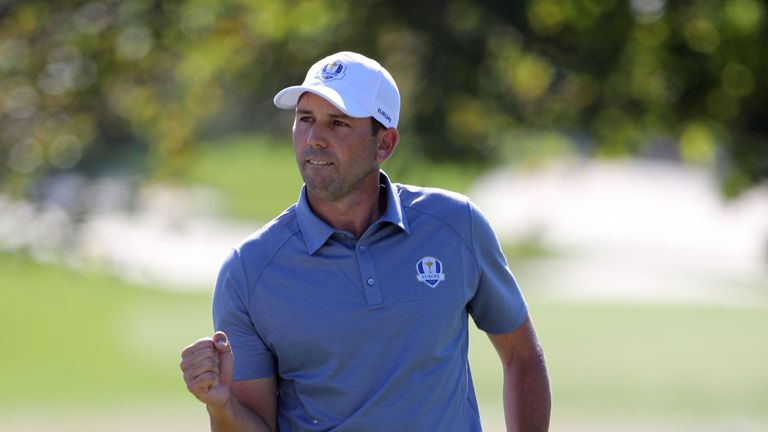 The youngest player to represent Europe when he made his debut in 1999 at Brookline at just 19 years of age. Sergio's record with partners is excellent as he has only lost five matches out of 25 with a partner. Still going strong and will be an important part of the team at Paris National next year.
Bernhard Langer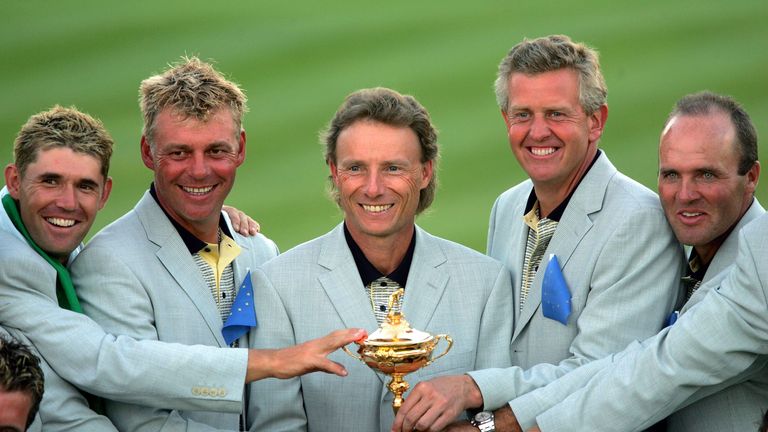 A very good winning percentage of 57 percent and has played the second-most matches for Europe behind Nick Faldo. He has only lost 15 times out of 42 matches representing Europe. Mr Dependable went on to captain the 2004 European team to a record nine-point victory on American soil.
Graeme McDowell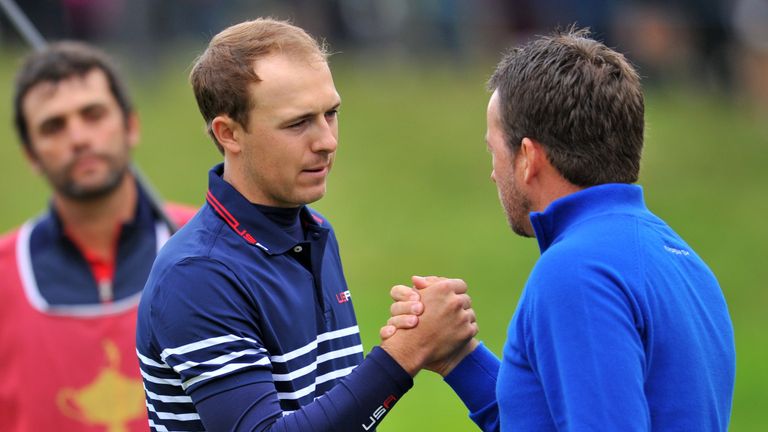 An excellent win percentage of 60 percent, and Graeme is best known for his ability as a foursomes player. The 2010 US Open champion is another very dependable player with a big heart as he proved when he led off the singles in 2014 and came from three down to beat Jordan Spieth. Colin Montgomerie sent him out in the final singles match of the 2010 contest for a reason - to deliver should it come down to his clash with Hunter Mahan. He did!
Rory McIlroy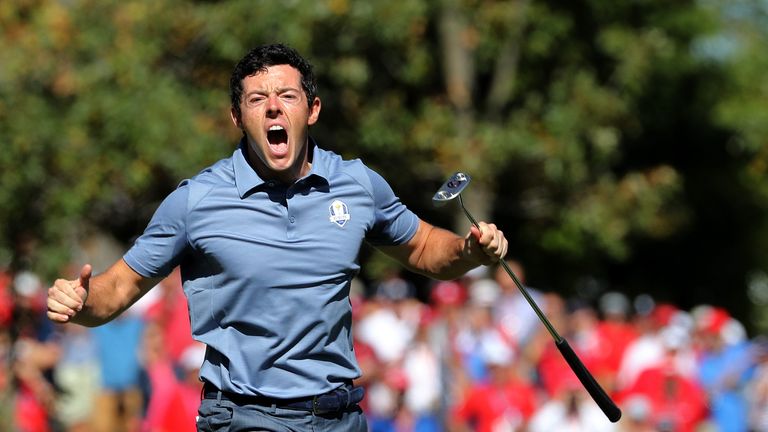 Arguably the most gifted player Europe has ever produced. Rory has gone on to become a very passionate Ryder Cup player despite describing it a mere "exhibition match" before his debut in 2010. With a winning ratio of 58 percent, he has an impressive record in all three disciplines of fourballs, foursomes and singles.
Colin Montgomerie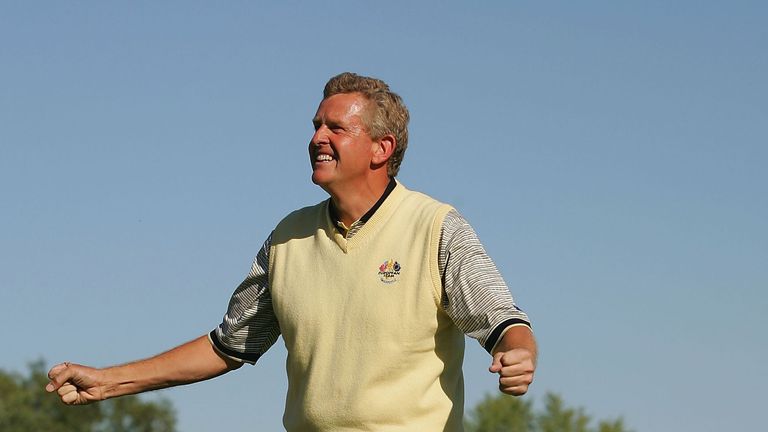 Like Ian Poulter, Monty managed to get under the skin of the Americans. He has an incredible record in the singles of having played in eight matches and has never been beaten. He has a winning record of 65 percent, losing only nine of his 36 total matches. Monty also took over from Seve as the on-course lieutenant during Europe's great run of success in the 2000's.
Jose Maria Olazabal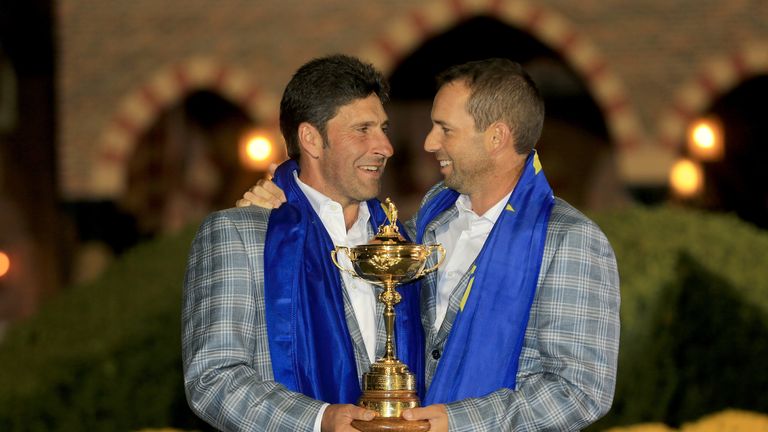 Like Seve, you can never refer to him on his own as it's always Seve and Ollie. A brilliant win percentage of 66 percent and having played 15 times together they only lost twice. Jose Maria went on to become the captain of the European team which produced the most astonishing comeback in Ryder Cup history at Medinah in 2012.
Ian Poulter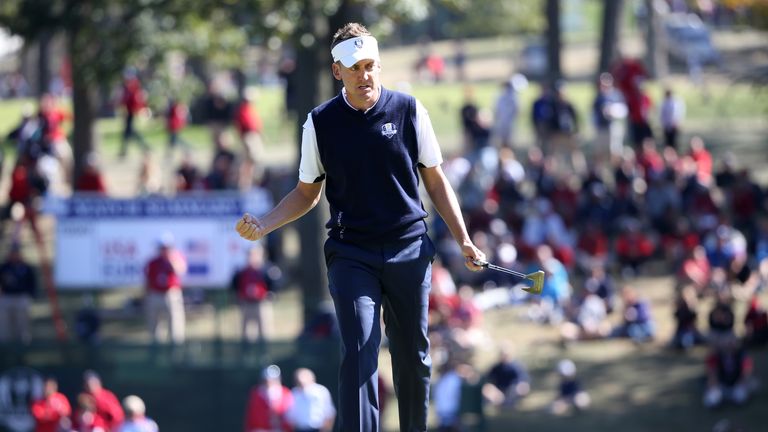 Much like Colin Montgomerie, Ian found a way of irritating the American players and crowd through his brilliant play, his attitude and his love of a Ryder Cup battle. He never lost in five singles matches and he boasts the most impressive win percentage in the modern era of 72 percent - losing only four of his 18 matches since his debut in 2004.
Justin Rose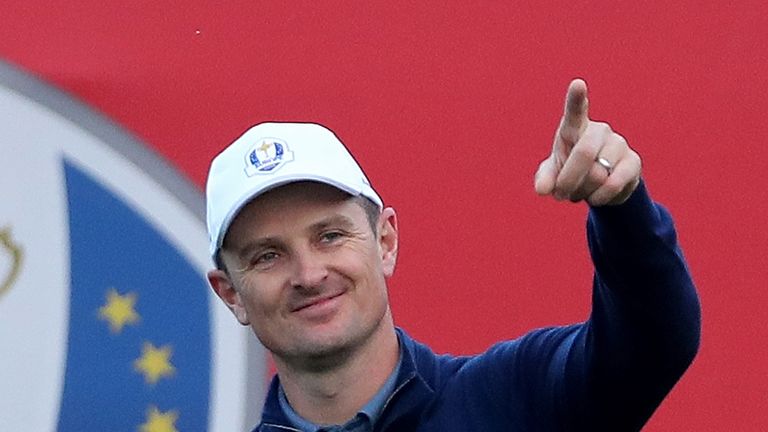 Justin has quietly amassed a very impressive 71 percent win record and, much like Luke Donald, his contribution to Europe has been quiet but effective. He has never lost a singles match and is most impressive in foursomes, losing only once in six matches. A real rock to have in the team.
Lee Westwood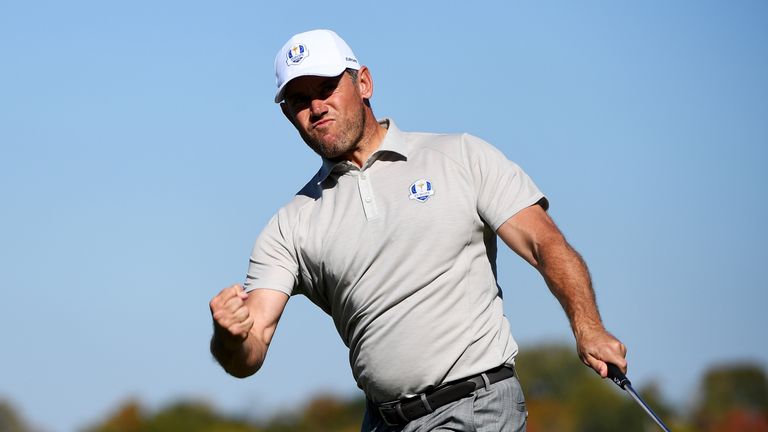 Lee is one short of Nick Faldo's record of 11 appearances and has been a major pillar in Europe's success in the 2000's. With a winning ratio of 52 percent, he has delivered with many partners over the years, forming notable partnerships with the likes of Luke Donald, Sergio Garcia, Nick Faldo and Darren Clarke.
Honourable mentions
Peter Oosterhuis played in every Ryder Cup from 1971 to 1981, losing only two singles out of nine and beating Arnold Palmer twice. A 55 percent win ratio during years that Great Britain and Ireland were getting heavily beaten is very impressive.
Darren Clarke has a 58 per cent win ratio and is known best for his partnership with Lee Westwood and, of course, the emotional scenes at the K Club in 2006. Best record of a fourball player where he lost two out of nine matches.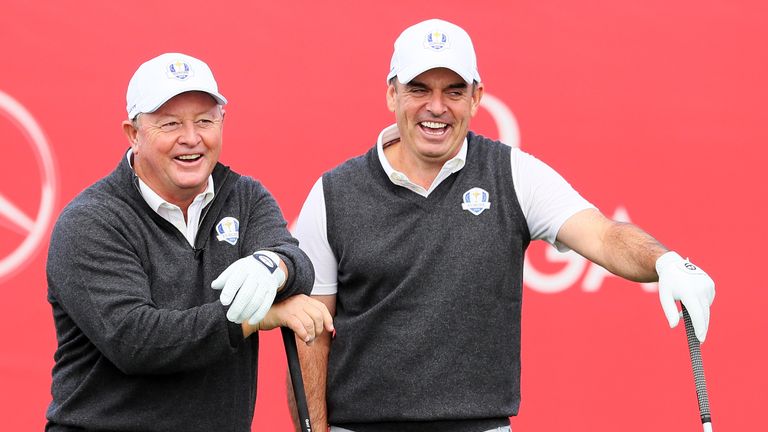 Ian Woosnam is such a quality player who is tough to leave out. Formed a very successful partnership with Nick Faldo and played in eight Ryder Cups before captaining Europe to a record-equalling nine-point win at the K Club.
Henrik Stenson formed a great partnership with Justin Rose in 2014. A high-quality, powerful player who, again, will play an important role at Paris National.