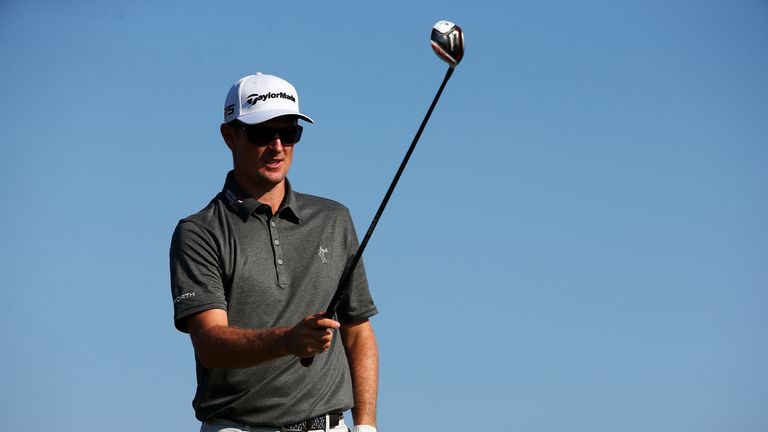 Justin Rose says he could have been even closer to leader Jason Day going into the final round at the PGA Championship at Whistling Straits had he not been "suckered in" by the advice of a fan.
The Englishman is three shots off the lead at 12 under par going into Sunday but reckons he could have been further up the leaderboard had he not listened to the shouts of one fan after a great approach to the green at 11 left him with an eagle opportunity.
Rose carded a 68 on day three at Whistling Straits but expressed a little bit of regret over a missed chance he called a "lapse of concentration".
Talking about his birdie on 11, he said: "I'm playing really well - this was a huge drive, it must have hit a bit of a down slope. I was only going in there with a little nine iron and you want to take advantage of shots like this.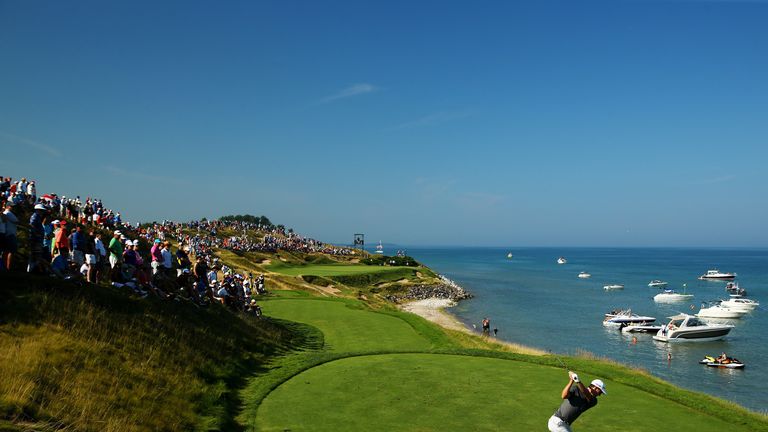 "I was kind of mugged a little bit by a fan in the crowd shouting 'everybody has been missing that putt left'. I got up to it and it kind of looked like it could swing quite a bit right to left, and I definitely pushed it a little bit off the blade. I kind of got suckered in to that one a bit."
Rose started his round positively after a huge putt on the first gave him an early opening birdie and said he is feeling confident on the greens.
"This could have been my longest putt of the year," he said. "The putting strokes are beginning to feel good. I scared the hole a lot today from 30-40 feet which is a good sign.
"Even putts on 16 and 17 could have dropped for me. One lapse of concentration on my eagle putt on 11, but other than that I putted really well.
"I feel like I'm confident and feel like I'm going to make putts which is all that matters and hopefully they line up for me tomorrow."
Rose was disappointed to end his round with a bogey, especially after he had a good feeling about his approach shot.
"I made some good swings down the stretch. I thought I played really well coming in," he added. "It was a shame to bogey the 18th; I was staring down the barrel of a seven iron. I really love the club, 185 (yards) to the pin, it should have been a good number.
"The only thing that maybe got me was that I had to grip down it because the ball was above my feet and I think the wind switched into us momentarily there and came up short.
"It was frustrating to make a bogey off of what felt like a good iron shot but other than that I played really well."
The 35-year-old won the US Open in 2013 and is hoping to draw on that experience in a final day charge to try and catch Day at the top of the leader board.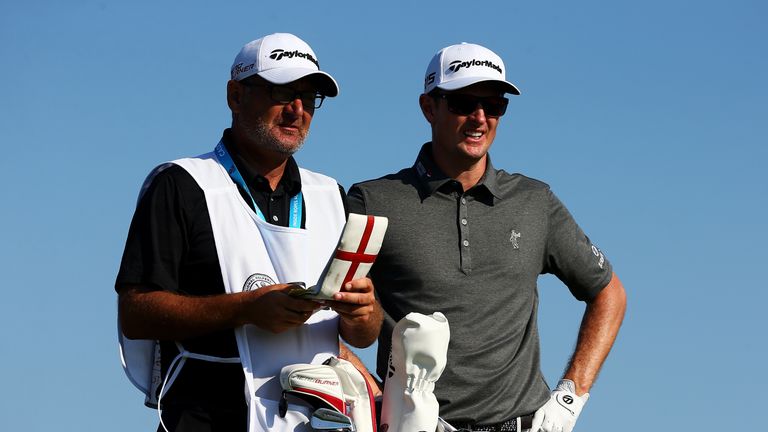 He said: "Jason hasn't won a major championship yet; he's been knocking on the door, he has as good as won one. It's never easy.
"He's going to be battling that, obviously Jordan (Spieth) has got tonnes of confidence. He is probably the danger man but I'm right there with a great round. All you ask for is a chance on Sunday."
Watch the final round of the US PGA Championship live on Sky Sports 4 from 4pm.