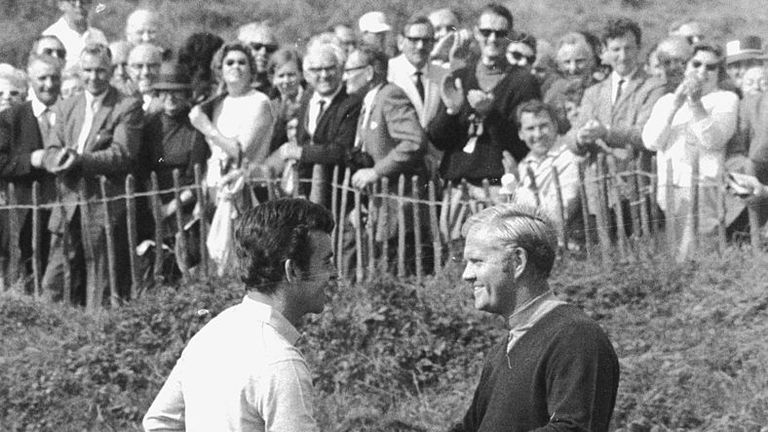 We continue our countdown to The Open by taking a look back at another iconic image from the Royal Birkdale archives - Tony Jacklin and Jack Nicklaus shaking hands after the famous Ryder Cup concession in 1969.
A remarkably close competition at Royal Birkdale went right to the end with the USA and Great Britain level on 15 1/2 each, with Jacklin and Nicklaus also level heading into the 18th following the Englishman's dramatic 35-foot eagle the hole before.
Nicklaus then finished with a birdie to ensure there was nothing Jacklin could do with his two-foot putt to win, before the American picked up his opponent's marker and guarantee a draw in an incredible act of sportsmanship.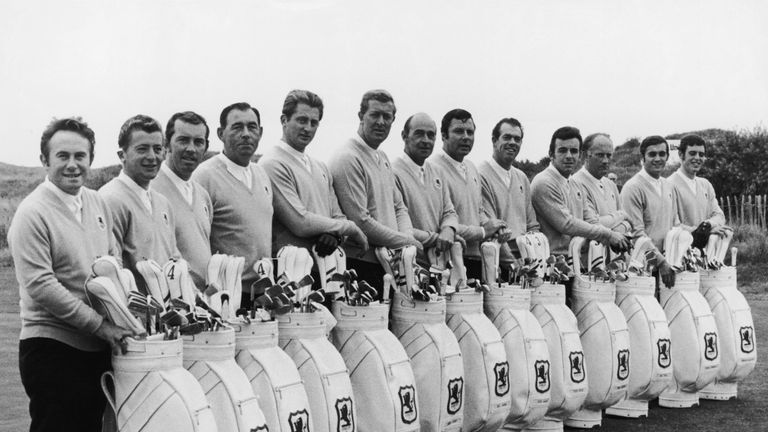 "I don't think you would have missed it, but I wasn't going to give you the chance, either," said Nicklaus afterwards.
Many years later, the legend added: "Jacklin had won the British Open, he was a national hero. I felt like the US was going to retain the Cup either way. I didn't think it was in the spirit of the game to make Jacklin have a chance to miss a 2-footer to lose the matches in front of his fans."