Sky Sports has changed the channel line up ahead of The Open.
On Monday July 11, Sky Sports 1 becomes 'Sky Sports The Open' and Sky has also changed the order in which your sports channels appear.
Sky Sports News HQ has moved to channel number 406 on your Sky electronic programme guide (EPG) with Sky Sports The Open on channel 401.
Sky Sports Channel listings 11 July
401         Sky Sports 1 (Sky Sports The Open)
402         Sky Sports 2
403         Sky Sports 3
404         Sky Sports 4
405         Sky Sports 5
406         Sky Sports News HQ
407         Sky Sports F1®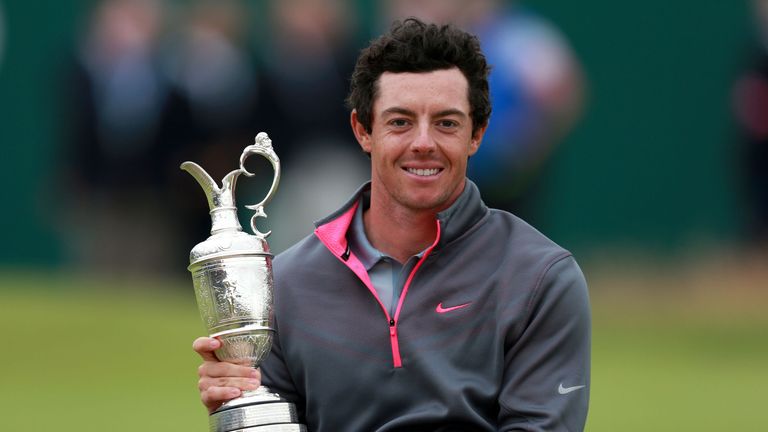 This change will coincide with Sky's coverage of the Open, where on Sky Sports The Open we are broadcasting ten days of programming including live coverage of all four days' play and practice rounds, evening highlights of each day's play plus a host of documentaries and shows exploring the unique allure of The Open.
And the opening tee shot of The Open will be shown live for the first time as part of Sky Sports' round-the-clock coverage of golf's pre-eminent Major.
Don't forget you can still watch all of your favourite Sky Sports channels on skysports.com as well on Sky Sports for iPhone, Android and iPad.

Later in the summer, Sky is launching a brand new sports channel - Sky Sports Mix - bringing a range of great moments from some of the world's biggest sporting events to all its TV customers in the UK and Ireland at no extra cost.
For the first time, millions more Sky customers will be able to watch a mix of live sport - including football, golf from Europe and the US, international cricket and much more - as part of their basic subscription packages.
From the launch this summer, viewers can look forward to regular live football from competitions including La Liga, MLS, FIFA World Cup 2018 qualifiers, as well as a select number of Premier League and Football League matches.
Sky Sports Mix will also bring Sky's long-standing commitment to women's sport to a broader audience, with live women's golf, cricket and netball. These will appear alongside shows like Game Changers and sporting masterclasses that connect Sky Sports to the passion that kids have for learning about and playing sport.
How to watch The Open on Sky Sports