Jon Rahm plays flop shot from a bunker with a 4-iron at the Open Zone
By Sky Sports Golf
Last Updated: 17/07/17 6:29pm
Most players would elect to use a sand wedge or lob wedge when stuck in a bunker, but Jon Rahm had other ideas during his visit to the Open Zone at Royal Birkdale.
The big-hitting Spaniard has built up a reputation as one of the world's top players after an astounding first year as a professional, with the Irish Open champion showcasing some of his talents ahead of The Open.
Rahm joined Andrew Coltart at the Open Zone's bunker, a new installation this week, to demonstrate some of the best ways to get out of the sand and how to tackle certain shots.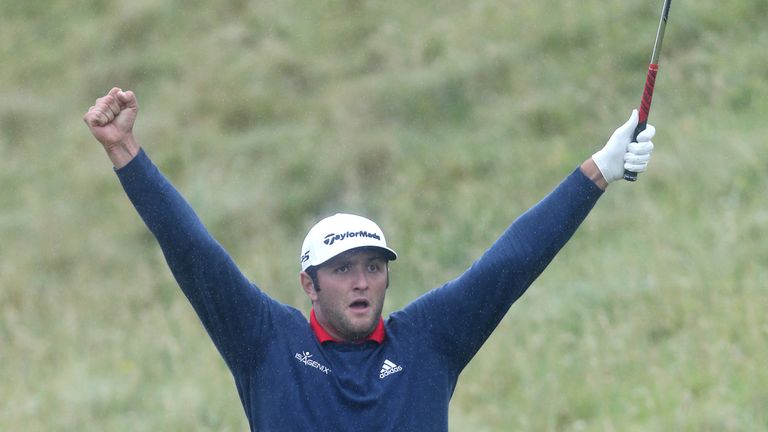 The 22-year-old then wowed the crowds by pulling out a skill he learnt from the late Seve Ballesteros, crouching down and hitting a magical shot with a 4-iron over a five-foot bunker lip.
Click on the video above to see Rahm's special shot!
Watch The 146th Open throughout the week live on Sky Sports - your home of The Open