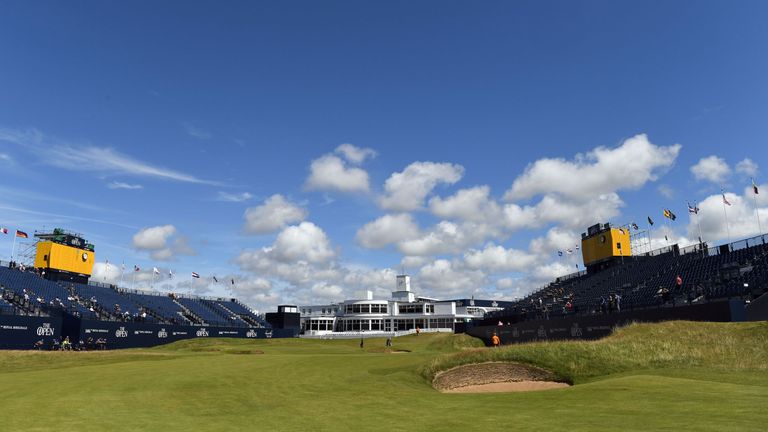 The Royal Birkdale course was one of the stars of the show at The Open last week and earned plenty of praise from the players.
Here is what some of the world's leading golfers had to say about the Southport links:
Rory McIlroy: What a fantastic golf course. I'd definitely rate it among the top three in The Open rotation, if not the best course that we play out of the rotation. It tests all aspects of your game. You have to drive it well. You have to be smart. Everything sort of challenges every aspect of your game.
Jordan Spieth: I like the golf course, it's very cool. It's a very tough but fair test, one that's demanding off the tee. And if you get that part done, into the greens and on the greens, you can play kind of to the centre of them and putt to the corners.
The greens aren't crazy. There's only a couple that have any kind of ridges to them. So it's about controlling your ball off the tee in these crosswinds to give yourself the opportunity to hit the centre of the green.
Tommy Fleetwood: I'm not just saying it because I'm from Southport, but The Open should be here more than every 10 years or nine years or whatever it is. Absolutely. I mean I've played four. This is absolutely, not just because they're mine, not just because they are the home crowd, but they are the best crowds.
You get so many; I think it's been the biggest selling Open ever. And the course, I think this is one of the best tracks in the world. If I had a say, I'd definitely have it more at Birkdale, yeah.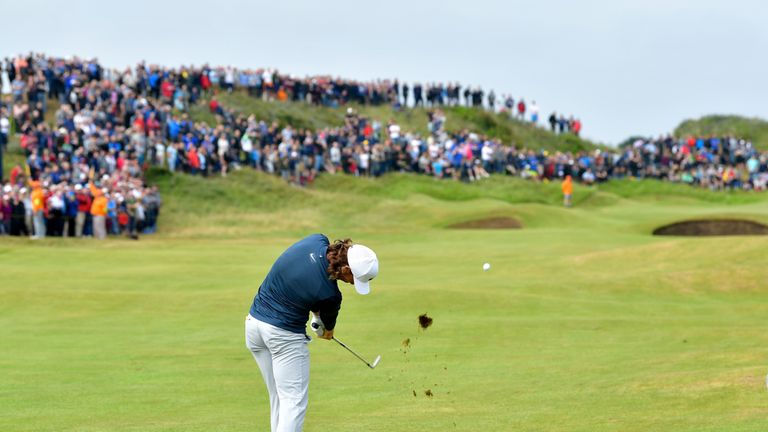 Brooks Koepka: I love it. I think it's probably one of the best ones in The Open rotation. There are a lot of options off the tee. You can be aggressive off the tee or you can lay back. It kind of depends on the wind. That's an Open Championship.
But as far as the green complexes are pretty simple, actually. There are not many run-offs into bunkers around the greens. The greens are relatively flat, which is links golf. I like it. I think it fits my game really well.
Ian Poulter: It's a golf course where you have to respect the course. It's a good golf course. I've only played it twice, and both those times I've been in The Open.
Ernie Els: I enjoy this course. It's a quality course. You can't hide. And if you're a little off, it's going to get you. It's almost like Muirfield. It's almost like Lytham a little bit. Holes don't quite go the same route ever. So you have to be on your toes where the wind is. And you have to play all kinds of shots. And it's fair. So the guys like it. The bunkers are on the sides and you can run a lot of shots in.
Adam Scott: There's not a lot going on on the greens. But if you get that speed right, you can make a lot of putts because they're at that pace where the ball will get accepted by the hole in a nice place.
Paul Casey: The Open Championship at Royal Birkdale may be my favourite links course of any of the courses on the rotation. I think it's so fair, so beautifully designed, bunkering perfect, conditions great. So many cool things about it.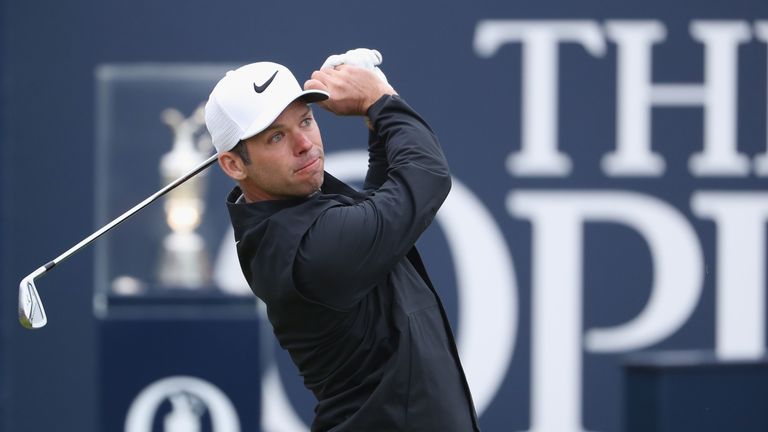 Matt Kuchar: I think everybody thinks Royal Birkdale is just a fantastic test of golf. Very fair, proper, good test. I came in having forgot just how good it was. I played in '98, played in 2008. I forget just how good of a golf course this is.
Austin Connelly: I'm very comfortable on this golf course. I enjoy links golf. I like playing links golf. I'm just kind of learning how you have to play out here. Out here you really have to golf your ball and you have to be very strategic in how you attack the course.
Paul Lawrie: It's a tough course. The fairway bunkers around here are still some of the best we've ever seen them, and they're all in play off the tee. So if you want to play safe, you're going to have a long shot in and it's tough. And if you want to take it on, you hit a poor shot and you're in the bunker, then you're dropping a shot. So it's a good test out there. You've got to play half decent.
Henrik Stenson: I think it's very well bunkered off the tee. It's strategically a good golf course. You're not going to get any freebies. There's always - you take one bunker out of play off the tee and then there's another one that's into the equation. And with crosswinds you've got to hit good shots and move your ball flight nicely, otherwise sooner or later you're going to end up one or two of those bunkers, and it's going to cost you.
For me it's a good golf course, because I like to play that way, hit my targets and try and get as much out of it without taking too much risk. And that leaves you 160 to 200 yards out a lot of times. And sometimes even further, but then it might be downwind, so it's kind of playing - there's a lot of four, five, six, seven irons into a lot of holes, if you're playing it that way and you've got to hit good shots.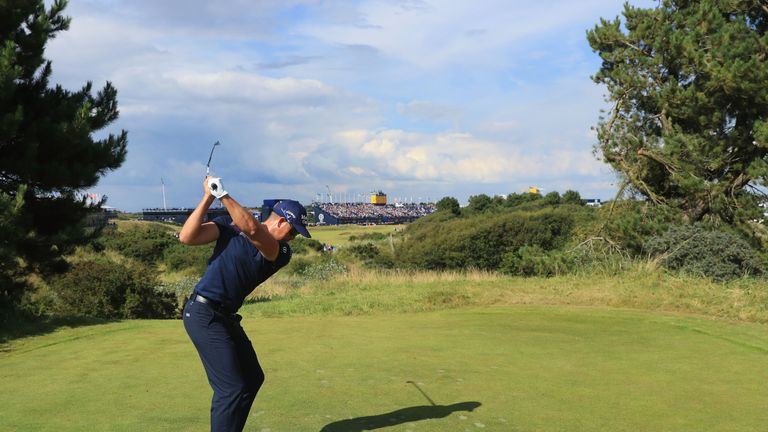 Phil Mickelson: What's unusual about Birkdale is it doesn't go out and come back, so you have a lot of movement throughout the round. And so you tend to get all different kinds of winds, unlike some of the links courses that we play. So it's unique in that regard.
Richie Ramsay: The direction of the holes is constantly changing. You can't just have one shot around here. You can't just hit it left to right and just hope you'll be okay. You've got to hold up into the breeze and work it.
Branden Grace: It's in immaculate condition. It's the best that I've seen any links golf in, in all the time I've been pro, honestly.
Zach Johnson: I think it's just a great golf course. It has everything, character, left, right, you've got to hit it high, you have to hit it left, right, low, you've got to hit everything. And so those who are in control, which is usually the best players, potential Hall of Famers or Hall of Famers, no surprise there. It just requires everything. Short game, obviously, too.
Just getting that ball in play I think to me is certainly the premium of a good links golf course, and this one would certainly define that. I mean greens are almost like big in some spots, but it doesn't matter if you're in a pot bunker in the rough. This place, Lytham, maybe Muirfield are the three that stand out in tee shots, accuracy and -- as far as getting a good number. Those three stand out. You have to really hit your tee shots well.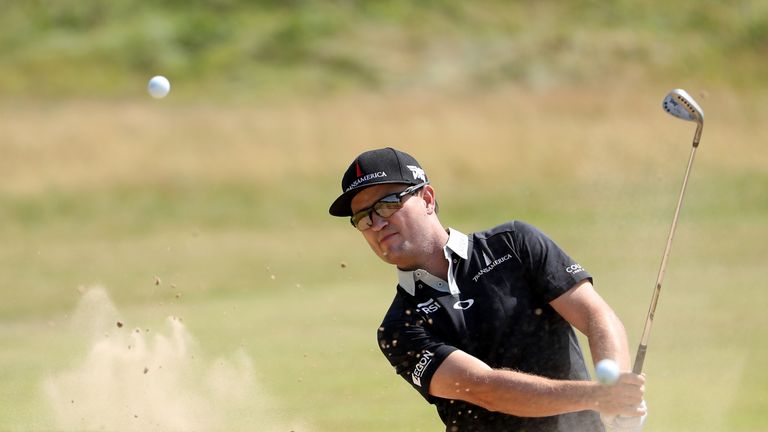 Dustin Johnson: I really like the golf course and I feel like it sets up well for me. But it's like any Open Championship, you've just got to control your golf ball. If you can do that, you can get around here and shoot some good scores.
Justin Rose: All the areas, all the seaside towns we play, they're all fantastic, they all have a great charm about them. But for me, the charm about this one is the golf course. I love it. I think it's the fairest links golf course we play, it rewards great golf. The bounce, the vagaries of the bounces are slightly less in play here than at some other golf courses we play, some other ones in the rotation.
Lee Westwood: I got pretty much what I deserved all week long. That's the great thing about Birkdale, you don't get bad breaks. There's not much misfortune out there. It's probably the fairest links course you could ever wish for.