The Open: Jordan Spieth struggles on 13th hole in Royal Birkdale final round
Last Updated: 23/07/17 10:02pm
Jordan Spieth may have claimed his third major title by winning The Open at Royal Birkdale, but he had to recover from an incident-packed 13th hole which threatened to derail his hopes.
Spieth, who won The Open by a three-stroke margin ahead of Matt Kuchar in memorable fashion on Sunday, appeared to have dented his chances when he hit an errant drive off the 13th tee which caused him to take a drop from an unplayable lie.
After nearly 20 minutes of deliberation with rules officials, Spieth played his third shot after a penalty drop near the practice area, landing it just short of a greenside bunker before miraculously escaping with no more than a bogey.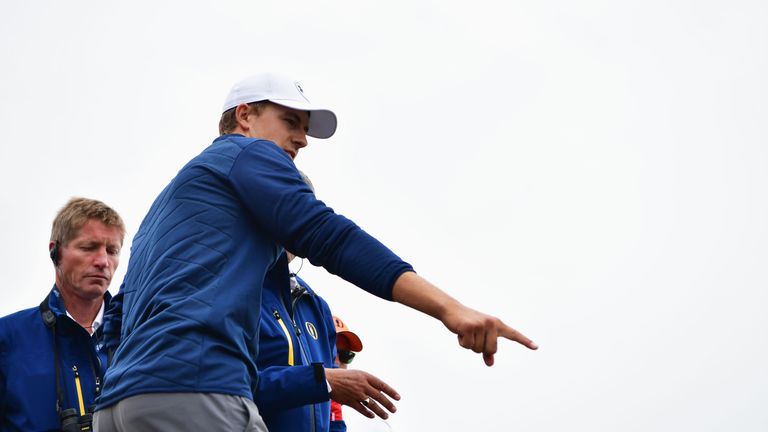 Spieth started the final round at 11-under par but dropped three shots over his front nine - yet he still managed to prevail over playing partner and compatriot Matt Kuchar.
Despite the incredible nature of what happened on the 13th, Spieth managed to recover and responded by gaining five strokes over the following four holes - going birdie-eagle-birdie-birdie - before holding his nerve to secure his third major title.
Don't miss Monday's review of an incident packed final round in 'How The Open Was Won' from 7pm on Sky Sports The Open.