The Open: We look at five major talking points from St Andrews
By Raz Mirza
Last Updated: 21/07/15 3:03pm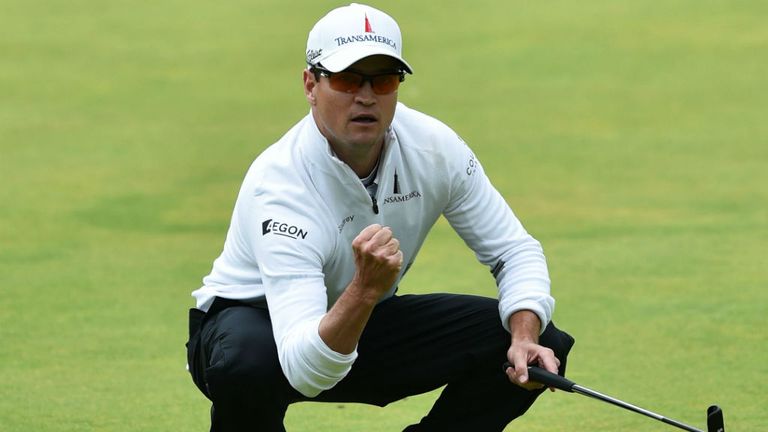 A thrilling climax, Grand Slam dreams extinguished, the pressures at a major, unpredictable British weather and tearful goodbyes... we look back on a gripping 144th Open at St Andrews.
Zach Johnson showed his mettle by defeating Louis Oosthuizen and Marc Leishman in a thrilling three-way play-off to claim his second major title in darkening Scottish skies.
It was the first Open play-off since Stewart Cink beat Tom Watson at Turnberry in 2009, and the first involving more than two players since 2002 at Muirfield, the year Tiger Woods failed in his bid for the third leg of the Grand Slam.
Here are five talking points after a weekend of thrills, spills and pure golfing drama at the 144th Open.
Calmness personified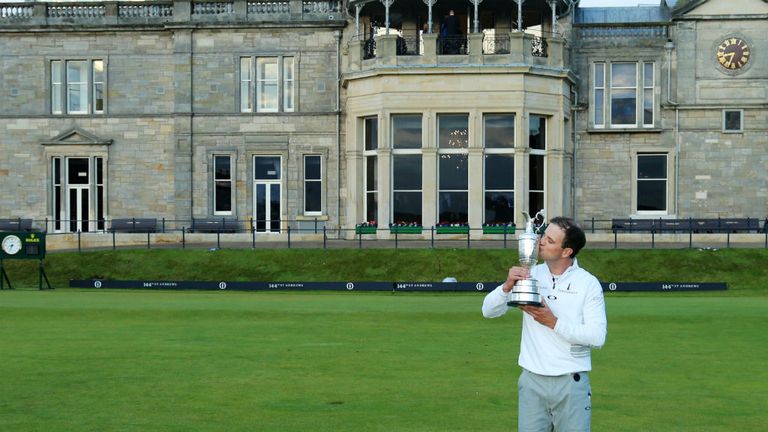 Johnson likes to do things quietly, efficiently and with a minimum of fuss, as the 39-year-old American showed by securing his second major victory following his US Masters triumph in 2007. "I'm a normal guy from Cedar Rapids... with a green jacket that has something that most guys don't get to drink out of right now," he said, smiling as he looked at golf's oldest trophy with his name etched alongside most of the game's greatest players.
He also knows how to pick his spots after success at Augusta and now one at St Andrews - the two most famous golf courses in the world. He put his play-off victory down to "patience and perseverance" and "making the best of opportunities". Low-key is exactly what Johnson is all about and he makes no excuses.
As a deeply religious man, asked what he was reciting as he went down the back nine on Monday, Johnson said it was from Psalms 24:17. "It was 'Be patient, wait for the Lord. Be courageous and brave. Be patient, wait for the lord,' - just little things that help along the way. Gets me down to my priorities," he said.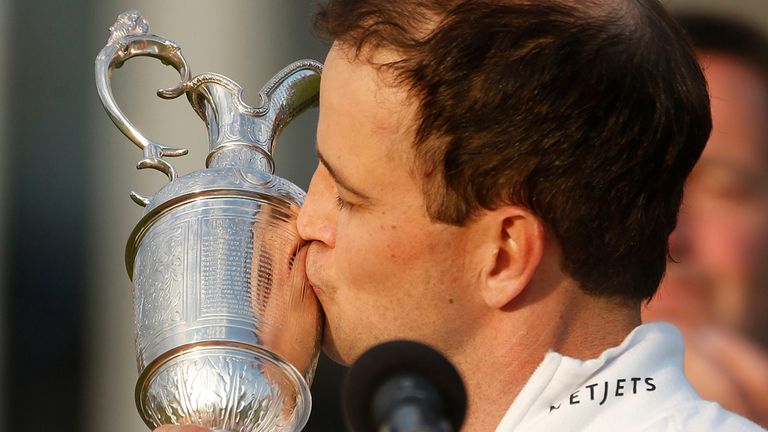 Patience and waiting he certainly managed to do at St Andrews this week and he reaped the rewards. Johnson's clutch putting display and two majors virtually guarantees him a place in the Hall of Fame.
Feeling the need for Spieth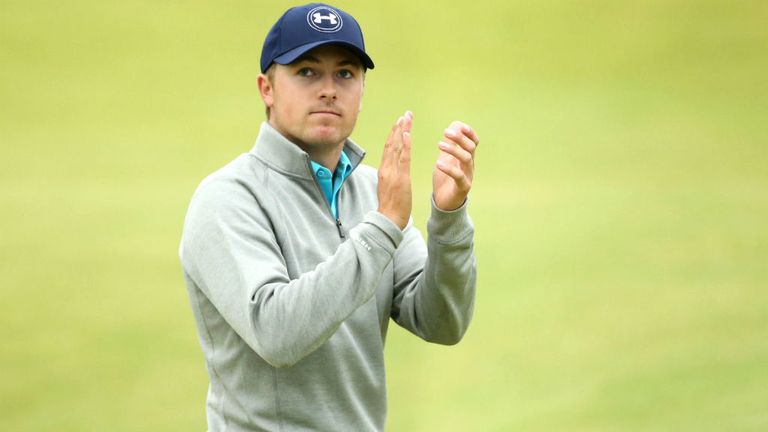 Jordan Spieth has looked untouchable when it comes to majors, but his Grand Slam dreams came to an end on Monday despite giving it a hell of a go. The 21-year-old Texan, winner of the Masters and US Open this year, was close to having his name on that Claret Jug. No one ever came closer to the third leg of the Slam.
He fought back from taking four putts for a double bogey on the eighth hole with back-to-back birdies. He rolled in that long birdie putt on the 16th for a share of the lead. After missing an eight-foot par putt on the tough 17th hole, Spieth needed a birdie on the closing hole to join the play-off. "Up and down for a play-off," was the last thing Spieth said to caddie Michael Greller from about 90 yards away. It was too far right and not quite hard enough, and it rolled to the edge of the Valley of Sin short of the green. His birdie attempt up the slope stayed inches left of the cup, and he tapped in for a 69.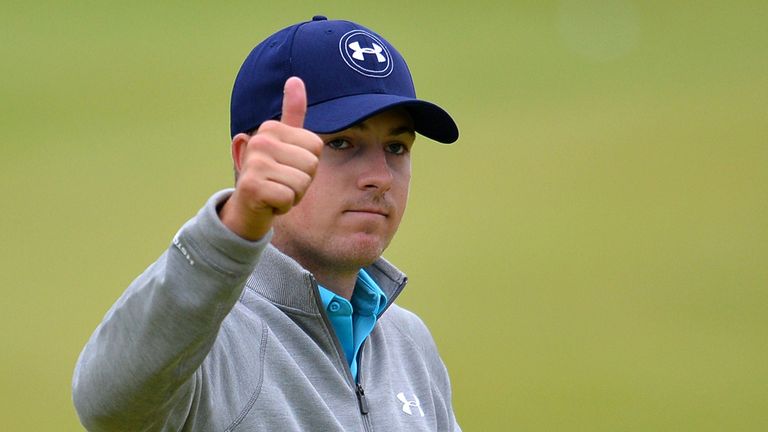 "We gave it a great effort," Spieth said. "I'm going to go home and reflect. It won't hurt too bad. It's not like I really lost it on the last hole, and 17 was brutally challenging. I just didn't hit a great putt there, and I just picked the wrong wedge out of the bag on 18. I won't beat myself up too bad." Spieth showed guts over the final two hours, and class when his bid was over. He stuck around to hug Johnson before he walked over to get his trophy - nice touch!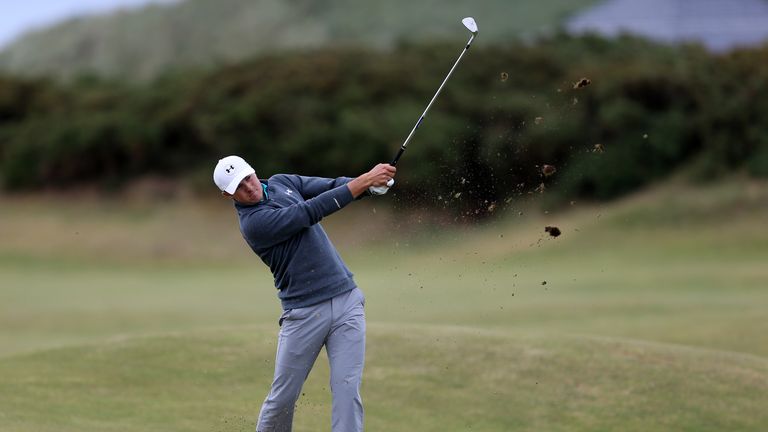 Done and Dustin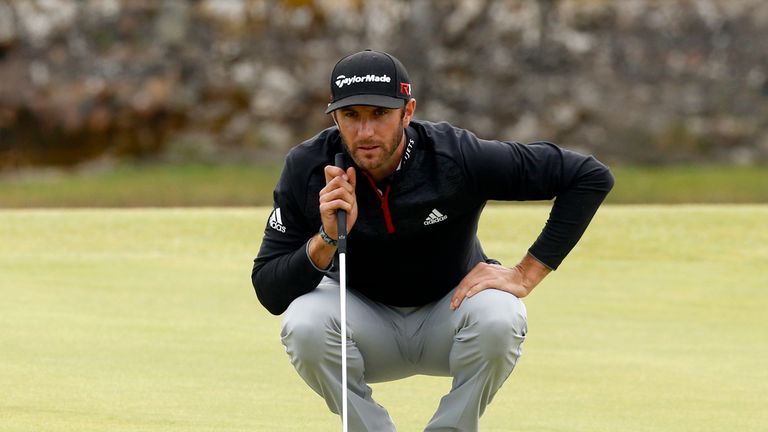 Dustin Johnson is starting to earn a reputation for choking at major events following his latest capitulation and he now seems resigned to a preordained fate. The 31-year-old American led after 36 holes on 10 under par and it seemed like Johnson might continue his resurgence. But with his horrible US Open collapse firmly at the back of his mind, an ugly 75 on Sunday knocked him back.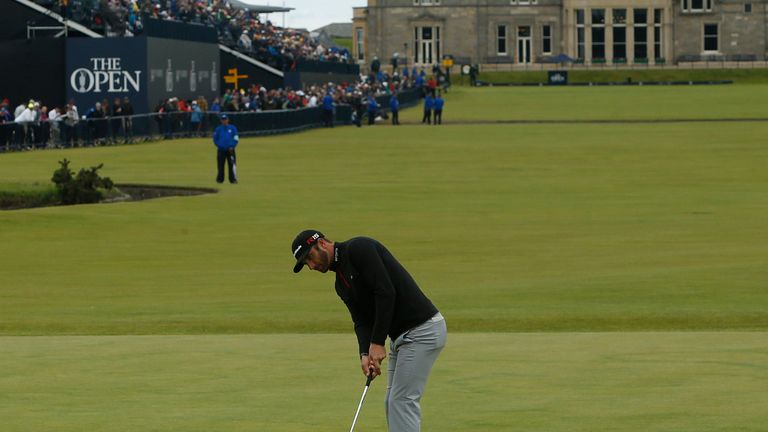 "I didn't feel like I played that bad," Johnson said after the round. "Just couldn't hole the putts. I felt like I was hitting good putts. They just weren't going in the hole. I'm going to have to put together a special round (Monday) to have a chance. Get off to a really good start, maybe. You never know what happens. Anything can happen." He made only one par in his last 12 holes, to go along with eight bogeys and three birdies, all but throwing away another shot at his first major title.
More bogeys followed the next day and a second successive score of 75 saw him eventually tied in 49th position. In the last five majors, he's 31 under for the first two rounds, but six over for the last two rounds - that's a 37 shots difference. Something has to change if Johnson ever wants to win a major ... answers on a postcard please!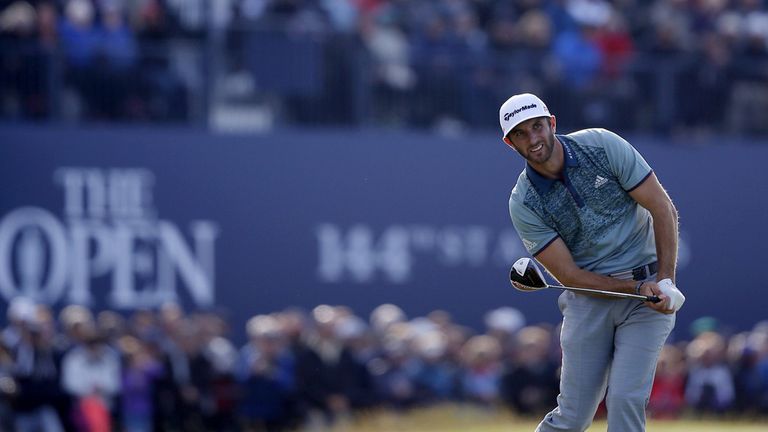 Manic Monday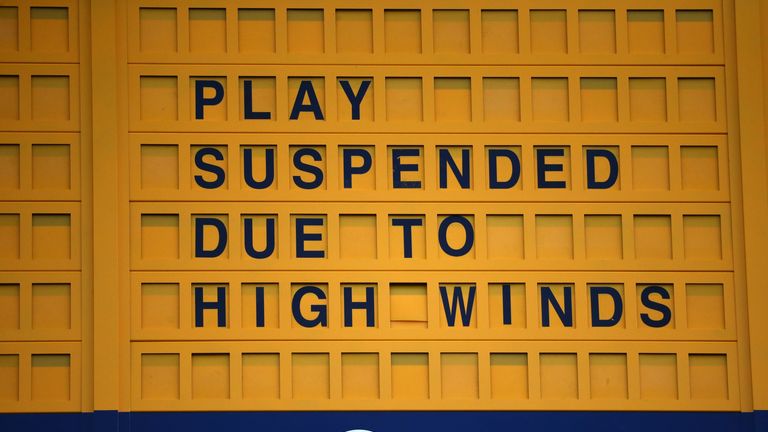 On Friday, heavy rain halted play, meaning some of the world's best golfers remained on the course until nearly 10pm and had to wait until Saturday evening to complete their round following a lengthy suspension of play due to high winds. The only time the Open had previously been extended to Monday was when rain severely affected the 1988 event at Royal Lytham, where Seve Ballesteros went on to claim his third Claret Jug. R&A chief executive Peter Dawson said Saturday had been "a tough and frustrating day for everyone".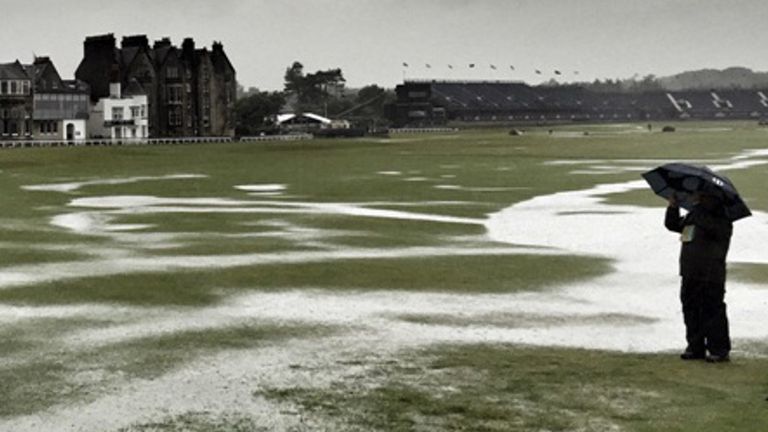 The conditions over the weekend frustrated some of the leading contenders in the tournament with Jordan Spieth swiping his club in the air after missing a putt that seemed to be held up in the wind. TV cameras later showed the American telling playing partner Dustin Johnson and a tournament official: "We should never even have started." Some fans who had bought tickets for Sunday, expecting to see the final stages of the tournament, were unhappy so should the R&A have done more to try to finish on Sunday or will we now start to see a trend in Monday finishes perhaps?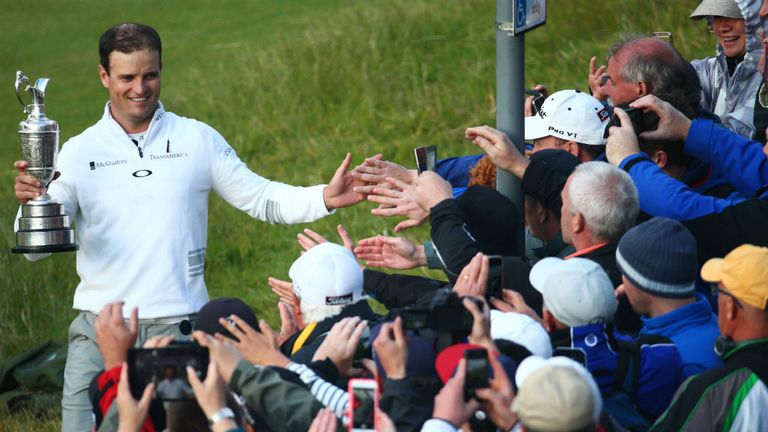 The one good thing to come out of it was the £10 entry on Monday which worked wonders and attracted bumper crowds. The only other time there has been a Monday finish in 143 previous Opens was in 1988 when Seve Ballesteros won the last of his three crowns at Royal Lytham.
Fond Farewells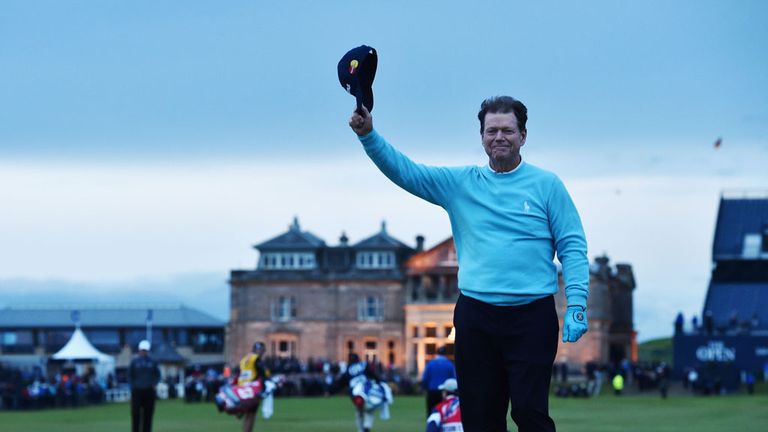 Tom Watson was almost overcome by emotion after bringing down the curtain on his Open career at St Andrews. The five-time Open champion bid farewell to the event with which he is synonymous with a poignant walk up to the 18th green close to 10pm on Friday.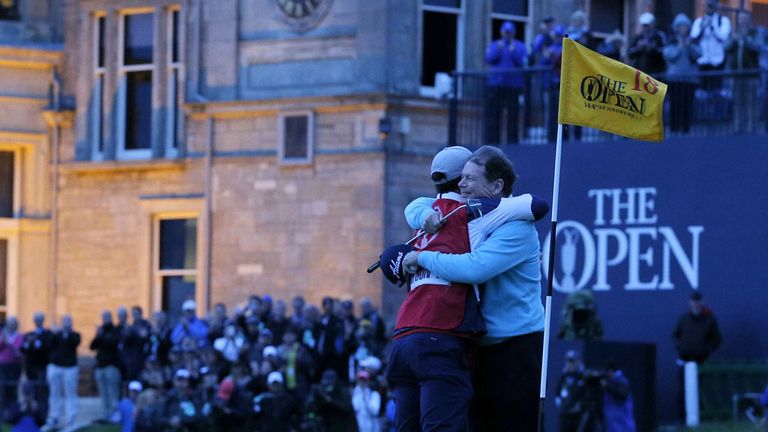 The 65-year-old was close to tears as crowds gathered to applaud him from all available vantage points at the end of a long day. Almost all of the other groups still playing had been stopped, but Watson and playing partners Ernie Els and Brandt Snedeker were allowed to finish.
Speaking of the decision to play on in near darkness, Watson said: "On the tee Brandt and Ernie and I, we had a discussion, I said, 'Gentlemen, you're both in the tournament right here. Whatever you want to do, you do. I'm not in the tournament'. "Ernie looked at Brandt, said, 'You want to finish?' He said, 'Yeah, I'd like to get it over with'. Ernie says, 'I do too', and that's all that was necessary to be spoken."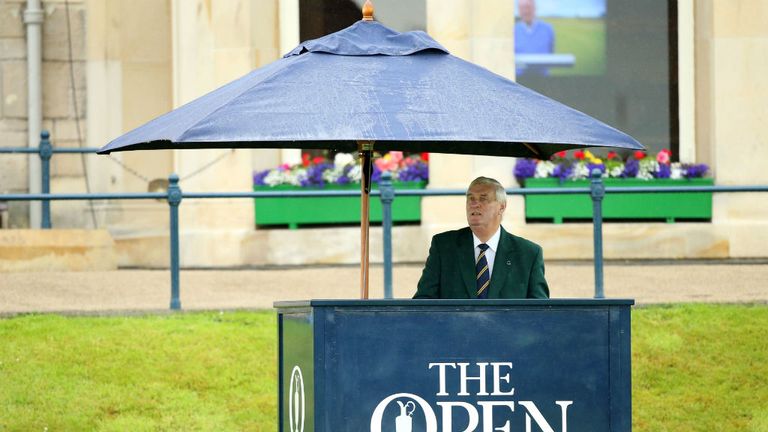 Off the tee... after 41 years and 18,995 players introduced, Ivor Robson's work is now done. His voice, which has seen every player off the tee at the Championship since 1975, has become as much a part of the Open as the Claret Jug over the years and he will be missed by all fans of the game. It was also Peter Dawson's last Open as R&A chief executive.
Watch the final major of the year - the US PGA Championship - live on Sky Sports 4 HD from 5pm on August 13.