Andrew Landry fires Oakmont-record 66 to lead US Open
By Keith Jackson
Last Updated: 17/06/16 3:24pm
Andrew Landry celebrated a record opening round in the weather-ravaged US Open as he birdied his final hole to cap a superb four-under 66 at Oakmont.
Landry was lining up a 10-foot putt for birdie on the ninth green when play was suspended for the third time on Thursday, and he had all night to think about the putt when no further action was possible.
But he returned to knock in the chance and complete the lowest first round in any US Open at Oakmont, eclipsing the previous record of 67 shared by Ben Hogan in 1953 and Gary Player in 1973.
"Someone just told me I broke the record so that's pretty cool," said the world No 624. "I read the putt last night and it was a pretty easy putt to make if you get the speed right.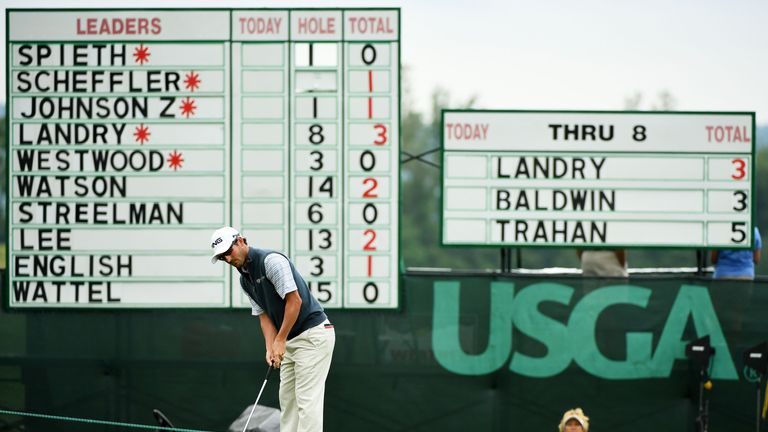 "I think the US Open suits my game so well, I'm just able to manage these things because I'm not a guy that's going to go out and shoot 60 and 61 and 62. I'm just a consistent guy that's going to shoot 68 and make a lot of pars.
"I mean, take, for instance, Memphis, look at my first two rounds. I made a zillion pars. Didn't make many birdies, but I just hung in there. It's a hard golf course, and that's the kind of golf courses that suit me really well.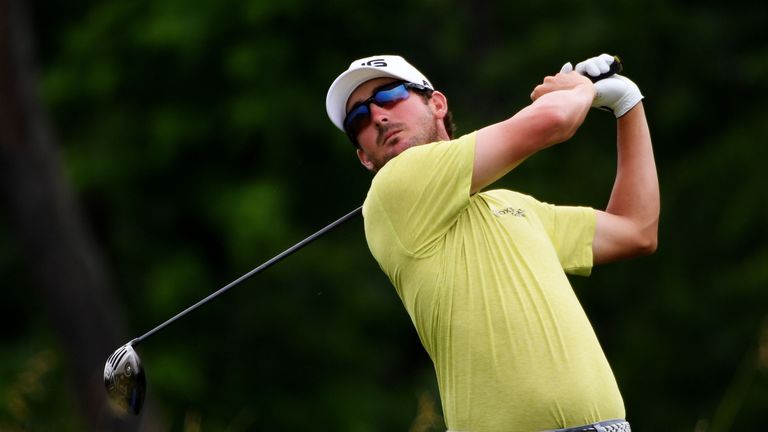 "I played here on Tuesday with Jason Dufner, we work with the same coach, and I hit the ball really good. I probably hit six shots really close and I was thinking to myself that a good score was definitely doable with the greens being a little bit softer.
"Monday was a different story, it was pretty crazy out there, so fast, so firm. I played 10, 11, and 12 and I felt like I was eight over already, and I'm not even keeping score.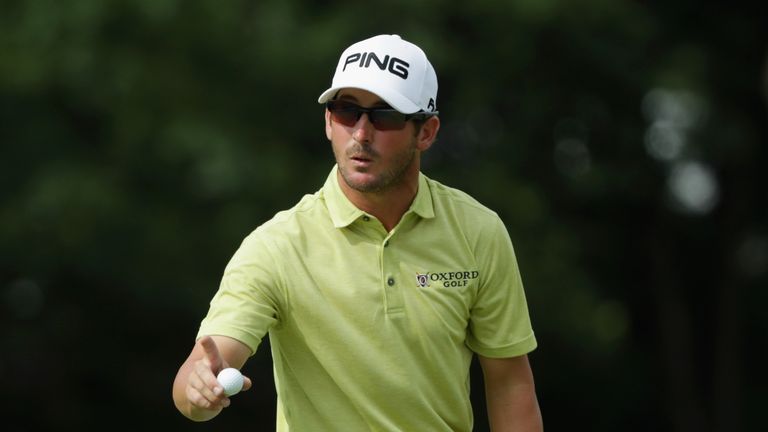 "It's definitely helped with the rain softening the course up. It's definitely playing a little bit easier, where you can hit it in there and hold shots into the greens and use the slopes to your advantage.
"Being on top of the leaderboard is fine, but there's so much golf left and there are people who can blow it up and say, you're doing great, yes, I am doing great, but there are 54 more holes left. Half the field hasn't even got off yet.
"We've got great players, Phil Mickelson, Dustin Johnson, and those guys are about to tee it up. Who knows? They can go out and take advantage just like I did, shoot 66 or even break Johnny Miller's 63."