Ewen Murray on Phil Mickelson, the USGA, and a thrilling finale to the US Open
Last Updated: 21/06/18 7:12am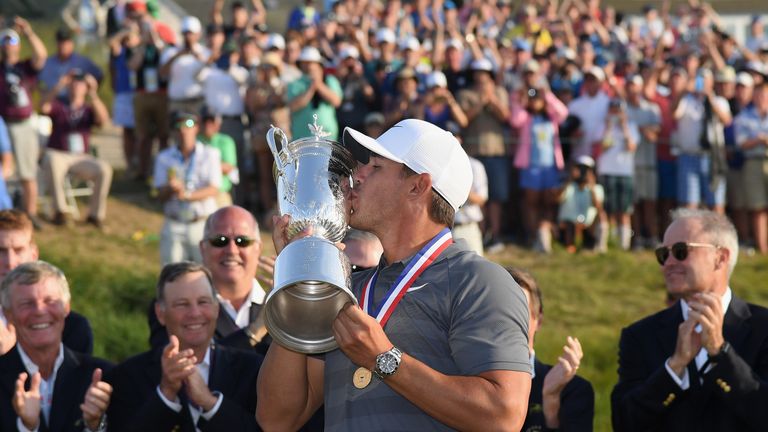 Ewen Murray reflects on the big talking points from a controversial, but entertaining 118th US Open and finds moments to savour in addition to the incidents to regret...
Having had two hours a day traveling to Shinnecock Hills on the "Dirty Harry" yellow school bus, I thought I'd stick with the Clint Eastwood theme and call this year's US Open, "the good, the bad and the ugly"! Let's start with the latter.
The ugly
The USGA and Phil Mickelson. Shinnecock is a superb golf course, designed over a century ago with greens in the shape of upturned saucers, unlike most of our links courses that, in general, tend to gather the ball rather than repel it. That means there are limited places to cut holes.
At no time during the course of four tournament days did the USGA "lose" the course, but they did, however, lose the plot with their pin positions on day three. Had the pins been fair, nothing would have been said, but 13 was poor, 15 was ludicrous, as was seven and 18.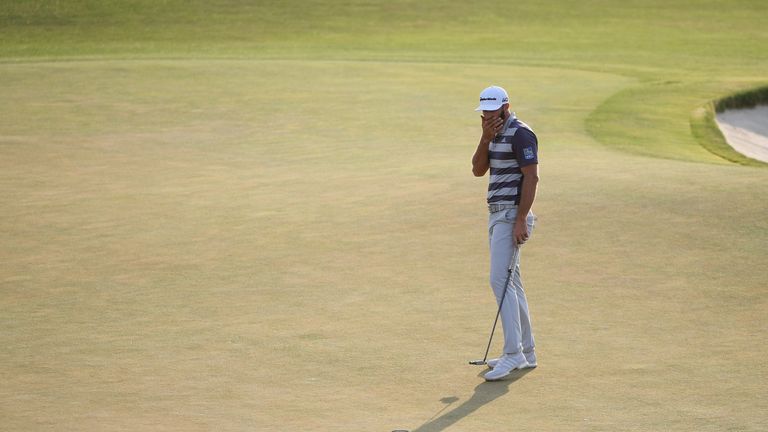 Justin Rose and Dustin Johnson hit two wonderful shots into the home hole and we knew as they stood over their first putts that they would be making either a three or a five. There was no possible way anyone could stop the ball within eight feet of the pin should the putt miss, and the result was a pair of bogeys.
Scott Piercy managed to putt off the 15th green from around 20 feet, and there were others that were borderline at best. The USGA say they like to identify the best player, yet this is the opposite way to go about trying to achieve that as it brings everyone to the same level. Good shots don't get rewarded as they end up roughly where the bad ones do.
While 13 was another questionable pin position, Phil Mickelson will forever regret his actions after his "hockey" escapade and subsequent explanation for what can only be described as a moment of sheer madness. For Phil to say he knew what he was doing was nonsense.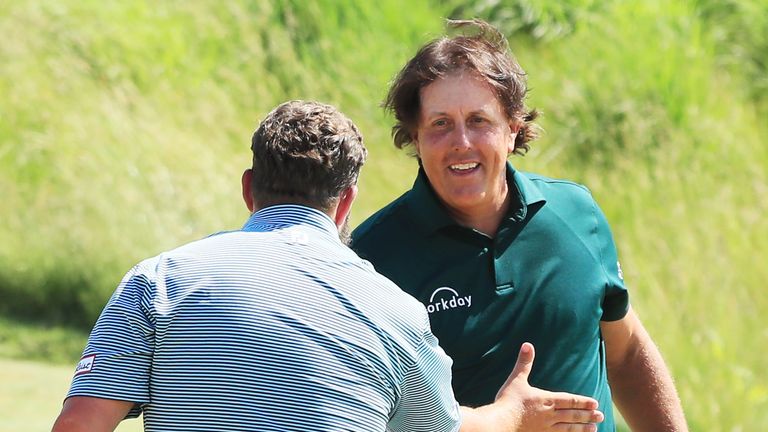 Had he come clean in the immediate aftermath and admitted he lost his temper, or that the frustration finally got to him, I don't think this would have turned into what it has. Everyone who has played this game will recall moments during their time on the fairways where their behaviour was less than acceptable.
A new rule will have to be introduced in the aftermath of this bedlam. Imagine if Sergio Garcia had been quick enough to run around the lake at Augusta's 15th hole in April and deflected the ball away from the water, it's possible he could have signed for a 73 and played all four rounds as a defending champion instead of only 36 holes.
As the US Open is very likely to be the major that will elude Phil in what has been a golden career, it's a moment that will perennially be readdressed. I have been in Phil's company on several occasions over the last 25 years, and I've been most fortunate to see him play some extraordinary golf, with shots only he is capable of. I'm also aware of some of the wonderful things he has done off the course, the people he has helped with his generosity and his caring - all things that Phil doesn't want or need the world to know.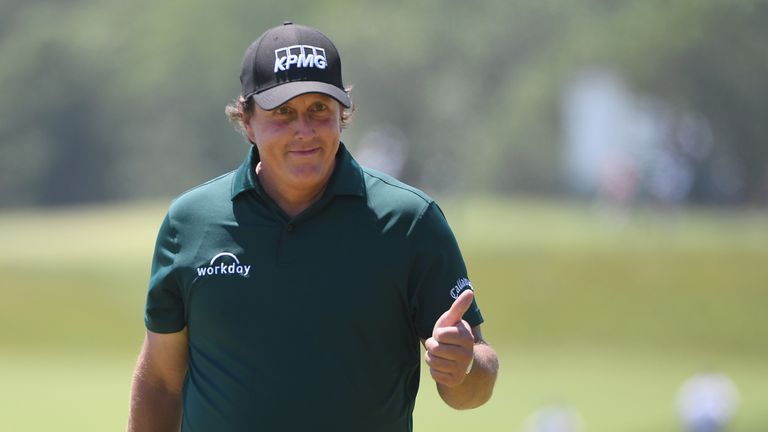 His charming wife Amy summed it up perfectly on Sunday, when she said: "Phil is a very good man, he just had a bad day". And, after two days considering the backlash from many of his fellow professionals, the media, and golf fans around the globe, Mickelson has finally issued an apology and spoken of his embarrassment and regret. That's all fine, but he should have said this on Saturday evening.
The bad
The USGA and a small minority of fans. The USGA are obsessed with level par, and they already knock eight shots off par over four days by trimming Shinnecock Hills from a par-72 to 70. I don't think anyone is too bothered what the winning score is as long as they witness a competitive championship.
The game will survive without a US Open. The players could view a week in the middle of the year as a good chance to spend with their families and recharge the batteries for the second half of the season. Instead of three majors in the United States, many would like to see a major in Australia, or the Far East or another in Europe.
To lose this, however, with its rich history and so many memorable moments, would be a shame, but it's time to get their house in order. To their credit, they have banished the loathsome 18-hole Monday play-off. Imagine, if after all of Sunday's drama, this championship had been decided the following day with only a handful of spectators on Long Island?
Logistically, it would have been a potential nightmare for all concerned and, of course, the excitement of the final day would have been long gone. The fans pay to see a Sunday finish and they deserve that.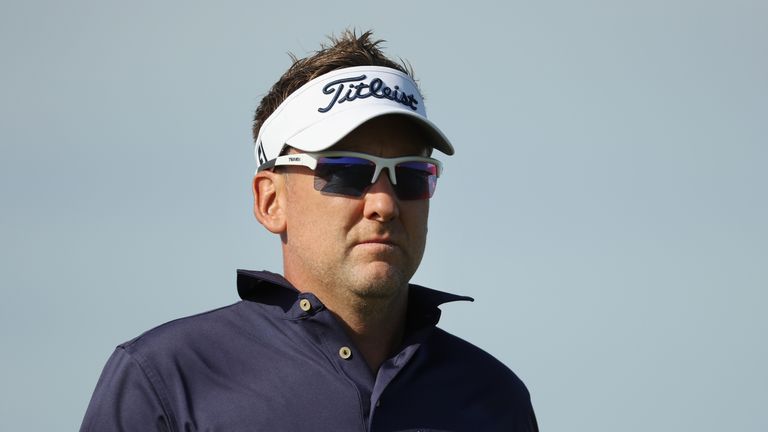 Some fans however, and I reiterate it was a small minority, were embarrassingly well below the standard expected in our sport. Justin Rose, Henrik Stenson and Ian Poulter had to put up with some shameful behaviour during Saturday and I applaud them for doing their best to ignore the ignorance.
I probably won't be around to call the Ryder Cup of 2024 in New York, but unless this problem is addressed in the very near future, we are heading into a period of uncertainty. This sort of behaviour never happens at Augusta National or at The Open, so the USGA must find a solution to players being verbally abused.
The good
The USGA, Tommy, and Brooks. The USGA gave us the US Open back on Sunday. They overreacted, of course, as there was no need to slow the greens down, they just needed to cut holes that were accessible for the best players to find with their best shots and Tommy Fleetwood did exactly that.
A 63, seven under par, and 45 years ago to the day after Johnny Miller fired a closing 63 to win at Oakmont. The picture of Tommy bouncing his young son Frankie on his knee, then walking hand in hand with his wife Clare was heartwarming as they waited to see if his heroic effort was enough to win, or get into a two-hole aggregate play-off, or if that record-equalling round would fall just short.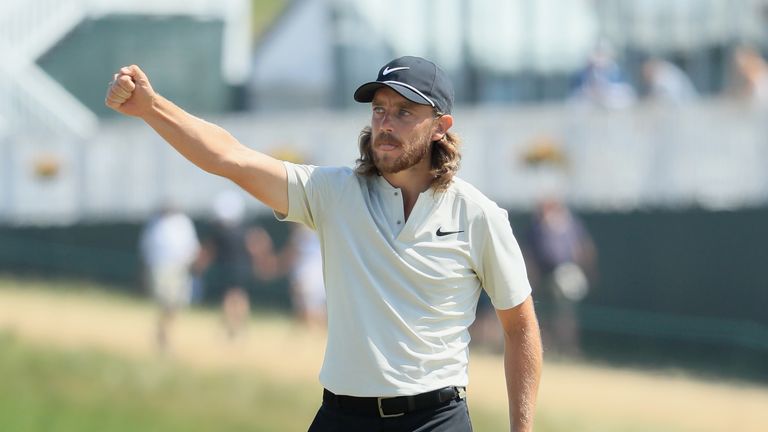 Two hours later, his fate was sealed by the hugely-impressive Brooks Keopka, who became the first player for almost 30 years to successfully defend the title. Having had a worrying time out of the game with a wrist injury, Keopka was resilient as well as outstanding.
Often in the shadows of Jordan Spieth, Dustin Johnston and Justin Thomas, Brooks has made his mark and, judging by this performance, it's only the beginning.
As the dust settles on the 118th US Open Championship, the USGA need to get together and sort out some of the issues they undoubtedly have. The PGA and European Tours would never have set up the course the way they did on Saturday.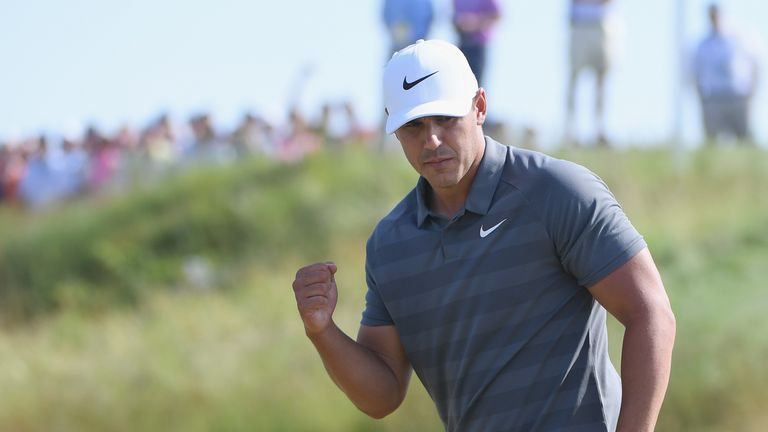 Mike Davis, the USGA's executive director, is an admirable and knowledgeable man with a wealth of experience. He needs to surround himself with similar people and, at Pebble Beach next year, return this grand old event to what it used to be.
Over the last four years we've seen; Chambers Bay with no discernible putting surfaces when they had eight years to prepare, Oakmont, with Dustin Johnson's ridiculous ruling, Erin Hills, which they said was on sand created by 10,000-year-old glaciers, yet was solid clay and not fit to host such a fine championship, and then this year's torrid third round.
I counted 11 people on a green discussing pin positions last week. Is that really necessary? Nothing is perfect of course, but I hope in 12 months time, we are all rejoicing after a great event and singing the praises of the USGA while celebrating with another fine champion.
Yes, there was bad and ugly, but we should remember the good and the quality that was also present.