Bolt carries friend Germaine Mason's coffin
By Alys Bowen
Last Updated: 22/05/17 10:37am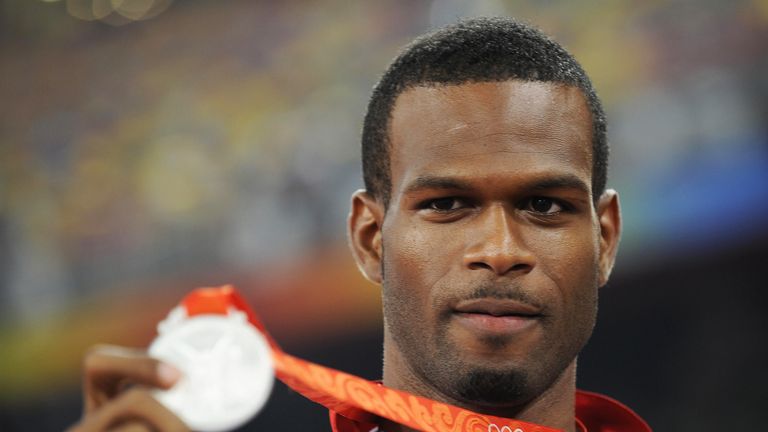 A tearful Usain Bolt was a pallbearer at friend Germaine Mason's funeral on Sunday in Jamaica.
Former Great Britain high jumper Mason died last month when his motorbike crashed on the way home from a party with friends, including Bolt.
The Olympian was due to become a father for the second time when he fell after losing control of his bike.
Family and friends, including Bolt and his Jamaica team-mate Nesta Carter, were in Kingston to pay their respects.
Bolt, who had been pictured helping to dig Mason's grave, helped carry Mason's coffin at the Hagley Park Seventh Day Adventist Church in St Andrew.
Mason was born in Jamaica before switching allegiance to represent Great Britain, who he qualified for through his father David, in 2006.
He claimed silver at the Beijing Olympics, jumping 2.34 metres to finish behind Russian Andrey Silnov.
Senior British athletics coach Fuzz Caan was Mason's trainer for the 2008 Beijing Olympics and said: "Germaine was a lovely guy, a genuine, 100 per cent guy. He was the best high jumper I have coached. Germaine was better than all of them.
Mason is still the holder of the Jamaican national record in the high-jump.