Athletics World Cup: Who are the breakout stars to look out for
By Emma Paton
Last Updated: 13/07/18 4:03pm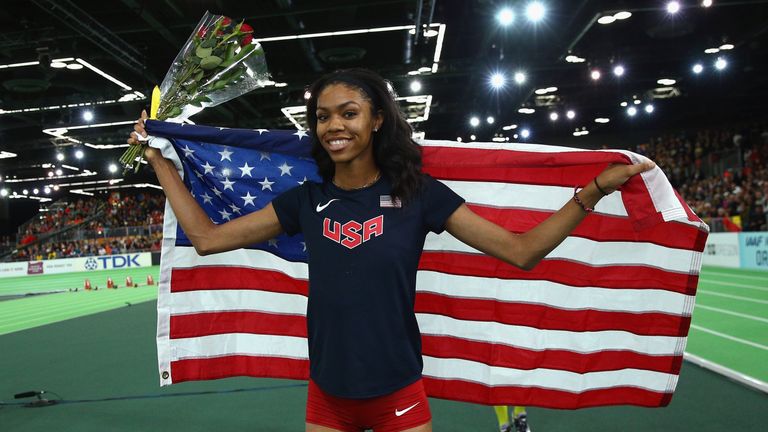 As the World Cup draws to a thrilling conclusion in Russia, there's a World Cup of a different kind pitching up a little closer to home this weekend.
The Athletics World Cup heads to the London Olympic Stadium - where the top eight nations will battle it out for the newest prize in sport, the Platinum Trophy.
In Russia we've seen a teenage Kylian Mbappe eclipsing the great Lionel Messi, Jordan Pickford pulling off saves like David Seaman and Kevin De Bruyne doing Kevin De Bruyne things against Brazil.
A new generation of stars have caught the imagination under the Luzhniki lights, so what about this weekend when a new look Athletics World Cup comes to London?
With a host of familiar names in action as well as the next generation of stars, we take a look at some of those you need to look out for.
Athletics World Cup on Sky Sports
| | | |
| --- | --- | --- |
| Saturday | Sky Sports Main Event | |
| | Sky Sports Mix | all from 7pm |
| | Sky Sports Action | |
| | | |
| Sunday | Sky Sports Main Event | from 7pm |
| | Sky Sports Mix | from 7pm |
| | Sky Sports Main Event | from 8pm |
Axel Chapelle - France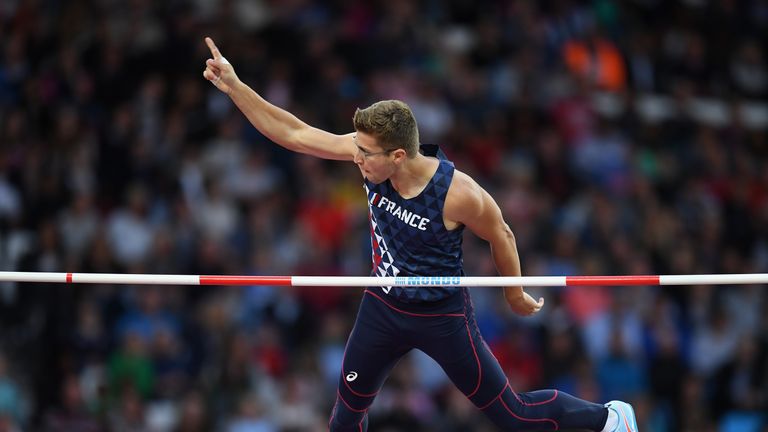 Event: Pole vault
The next...Renaud Lavillenie
If you were disappointed not to see the pole vault world record holder on the teamsheet, fear not, France have brought the successor to his throne.
Axel Chapelle, 23, is a World Junior Champion and largely considered one of the country's brightest talents.
Having qualified for the pole vault final at last summer's World Championships in London, he went on to finish sixth. He's since jumped 5.88m indoors and while he has an outdoor PB of 5.72m, it looks set to be demolished pretty soon. Renaud who?
Beth Dobbin - GB & NI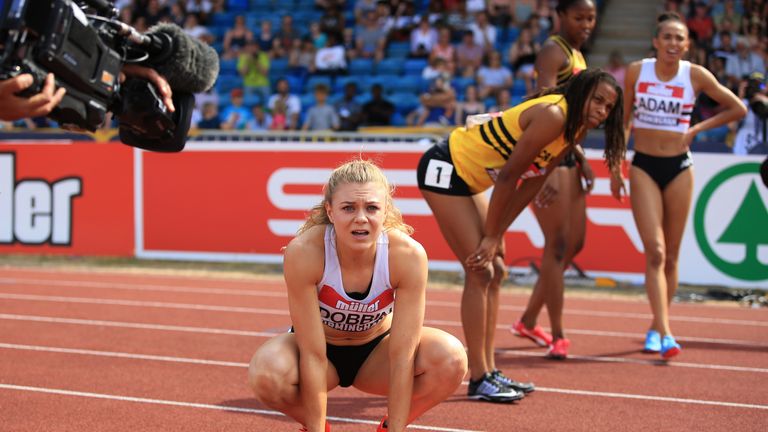 Event: 200m
The next...sprint queen!
If you don't know the name yet, you will. At 24, Beth Dobbin certainly could not be more deserving of a first GB appearance. Taking her 200m personal best from 23.31 to 22.59 this season - she claimed the British title in stunning fashion, and broke a Championship record in the process.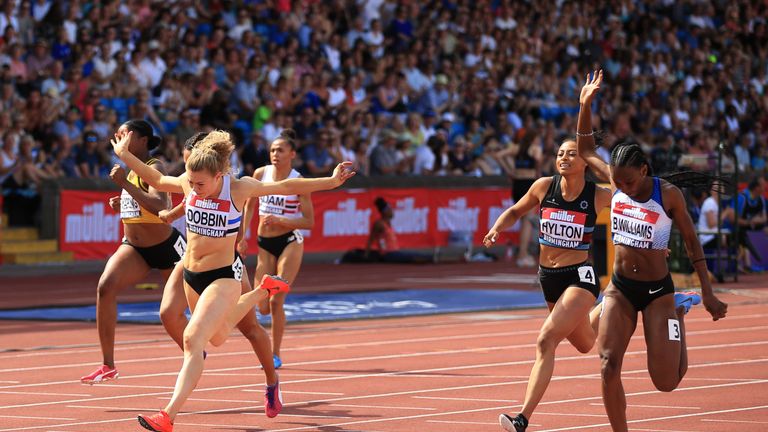 "I watched every single second of the 2012 Olympics. You see the atmosphere on TV and your dreams are to hopefully do that one day but now it's becoming reality.
To be in that stadium will be insane."
Beth Dobbin
Daughter of former Celtic midfielder Jim - Dobbin has broken the Scottish 200m record four times already this season. She's currently ranked third in Europe, and all with zero funding and working two jobs. Not bad.
Fedrick Dacres - Jamaica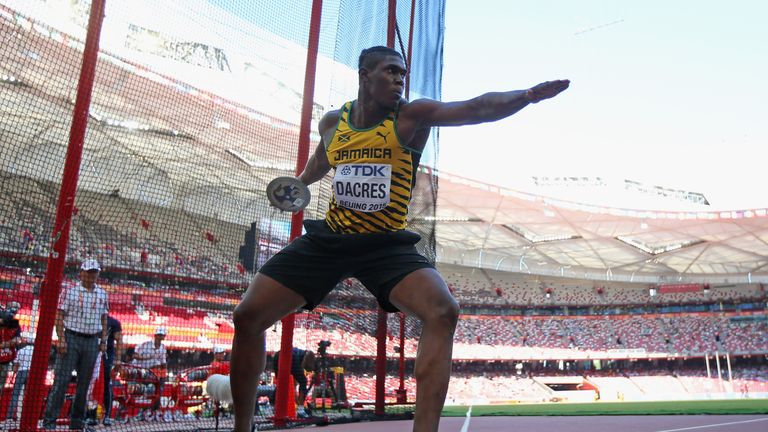 Event: Discus
The next…Usain Bolt?!
Ok well not quite. But this is the part where we insert a Jamaican talent so bear with us. As sprinting success seems to be on the decline in Jamaica, there is another area on the rise.
Fedrick Dacres made history in 2015 by becoming the first Jamaican discus thrower to make a World Championships final. He finished seventh then, and despite again finishing outside the medals last summer in London, he's made massive improvements since.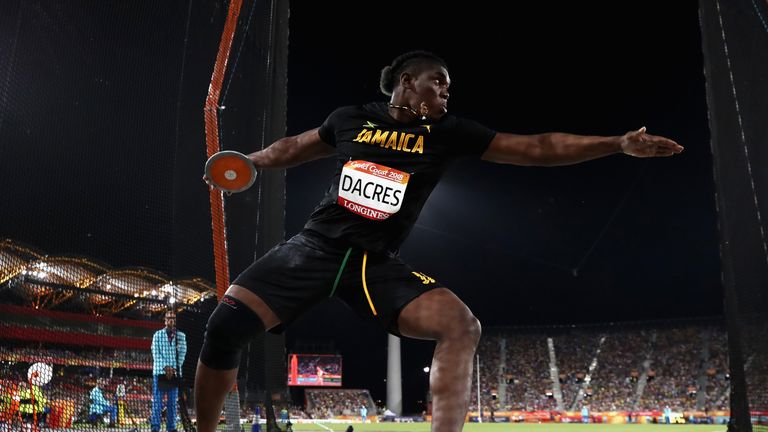 "I was a nerd, the bookworm in the family, but my brother was a thrower.
He invited me to join him at a training session and I never looked back.
I liked weightlifting, getting stronger every day.
For someone who was once a skinny kid, it's a good feeling."
Fedrick Dacres
After clinching the Commonwealth title in April, he set a huge personal best of 69.67m last month to see him top the world rankings. Could this be the start of Jamaican dominance of a new kind? Something makes us think it's the first medal of many.
Vashti Cunningham - USA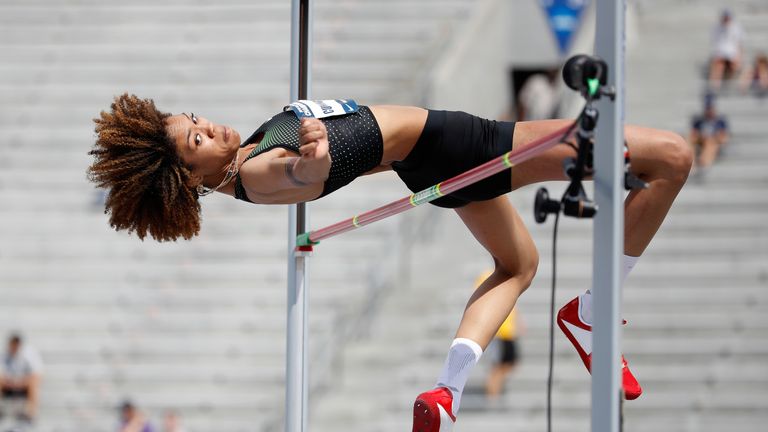 Event: High jump
The next...well, there's no-one quite like Vashti Cunningham
If you're high jumping 1.99m at 18 years old you are destined for greatness right? Oh and your dad is an NFL legend who happens to be a coach? OK it's nailed on.
Vashti Cunningham - daughter of 4xPro Bowl quarterback Randall - spent her high school years breaking world junior records and at the age of 18 she became the youngest woman ever to win the high jump at the World Indoor Championships.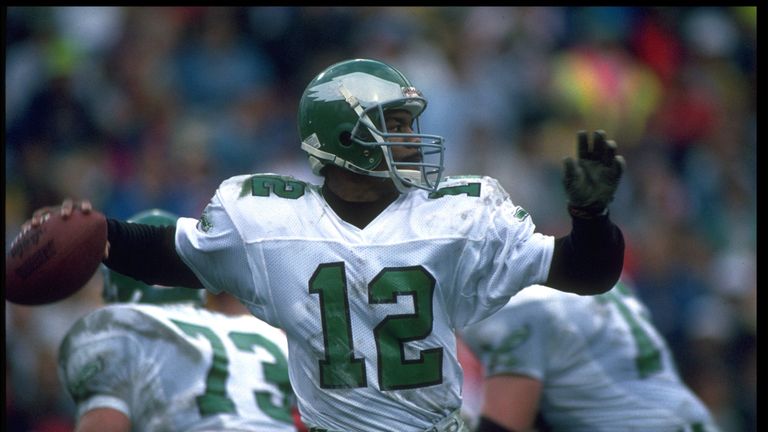 The sky is the limit for her. I don't believe in having kids peaking out at high school, I want make sure I protect them. It's not only her ability but her confidence and her patience.
I figure if I take her slow, one day she'll have a chance of winning an Olympic gold medal and break the world record.
Randall Cunnigham - father and coach
With just two major medals to her name - that World Indoor gold in 2016 and silver at the same event earlier this year - she'll be hoping to find some form in London having 'only' jumped 1.95m so far this season.
With her long-awaited goal to break the 2m mark, can she do it in London? We sure hope so.
Coverage of the Athletics World Cup is available on July 14/15 beginning at 7pm on Saturday - you can watch on Sky Sports Action and Main Eventwhile it will also be available to all Sky customers on Sky Sports Mix,channel 121
Sunday's climax will be available on the same channels, with Mix and Action covering the event from 7pm and Main Event viewers joining from 8pm