Usain Bolt says his final competitive race will be in London next summer
By Anton Toloui, Sky Sports News HQ in Kingston, Jamaica
Last Updated: 14/11/16 11:44am
Usain Bolt has told Sky Sports News HQ his final competitive race will be in London next summer and he is walking away from the sport before he starts "embarrassing" himself.
Bolt is preparing to retire from athletics after winning nine gold medals at three Olympic Games.
The Jamaican star insists he is not going to miss the dedication it takes to become the world's fastest man.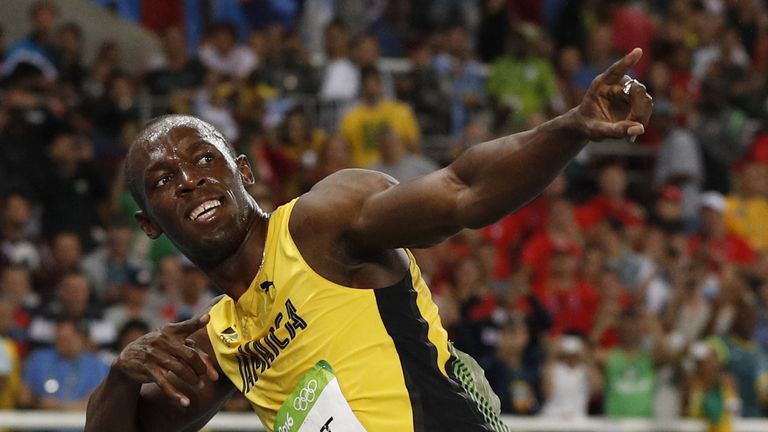 "The older you get the more you have to sacrifice, the more disciplined you have to be and personally I don't think I have that discipline. I know when it's time to quit," Bolt told Sky at his home track in Kingston.
Bolt hopes to add to his 11 World Championship golds in London next year before quitting the track.
The 100m and 200m world record holder admits he sought some high profile advice before deciding to call it a day.
Bolt said: "I asked Michael Johnson 'why did you retire when you were on top? You were dominating, no one was beating you'. He goes 'I done everything I need to do in the sport'.
"If you get to a point where there's no drive for you to train then just forget it, just stop or else you're going to start losing races and start embarrassing yourself."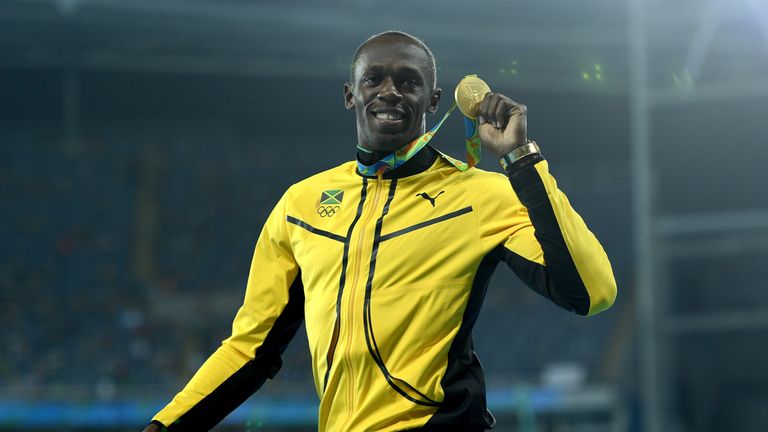 Bolt's intense training regime and fun-time attitude is at the centre of a new film, 'I Am Bolt', which is a behind-the-scenes documentary chronicling his build-up to Rio 2016.
And the 30-year-old hopes it will help put him up there alongside the sporting greats.
"Looking at Muhammad Ali and Pele and watching their films and watching them work hard and dominate their sports - I'm like, you know what, I want to be like them.
"When I retire I want people to talk about me, the drive, the dedication, I want them to talk about me. I want them to put films on about me so this is why I'm making a film about my life."
Sky Sports News HQ has a series of reports from Kingston this week as we hear from Bolt on the future of athletics, his relationship with the Jamaican people and his lasting legacy.
'I Am Bolt' is in cinemas and on digital download from November 28.