Sky Scholar and Paralympian Olivia Breen on new coach and studying at Loughborough
By Mark Ashenden
Last Updated: 24/03/17 11:04am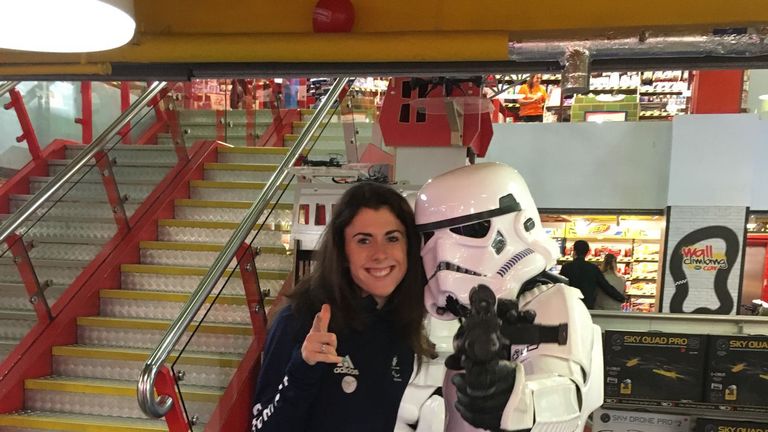 Coping with accidentally flushing your hearing aid down the toilet is just a blip in the life and times of a re-energised Olivia Breen.
The Paralympic sprinter and long jumper, born with cerebral palsy, is almost totally deaf without her trusty apparatus but she's got bigger and better things to worry about these days thanks to some huge life changes.
After a disappointing Paralympic Games in Brazil, the 20-year-old Sky Academy Sports Scholar has reflected, reappraised and is now fully recharged. Watch out world.....
Olivia reveals all the latest.....
---
Life has been really eventful since I got back from Rio. As you know, the Paralympics didn't go very well for me and I came back feeling quite down.
After a few days at home with family and friends and a meeting with Sky Scholarship boss Tony Lester, we realised something needed to change. Tony suggested I talk to Aston Moore, a British Athletics long jump coach who looked after me in Rio and with whom I had developed a good relationship.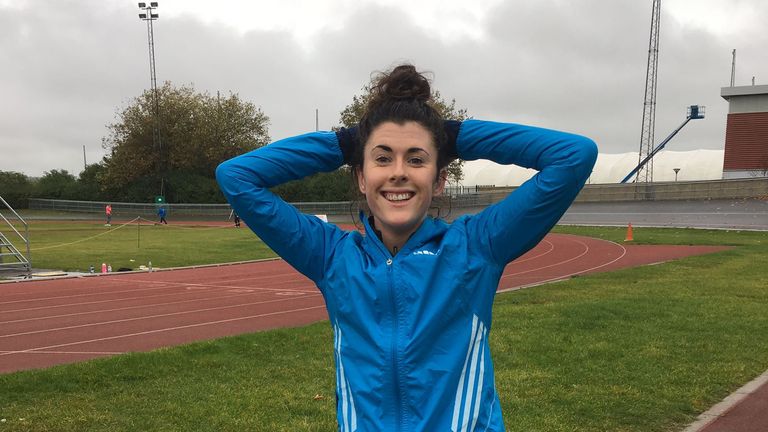 After meeting with Aston he agreed to start training me. We also decided that it would be good for me to do a course at Loughborough College to give more balance in my life so I enrolled on a course, Teaching Exercise and Fitness, which one day I would like to follow as a career.
I feel really happy that I have made these changes in my life and feel really positive and optimistic about the future.
I am enjoying living in the halls of residence at Loughborough and having the 'university' life experience. I have a lot of friends here and it is really good to be able to see them. After making the decision to make the move, Aston and I went to Barcelona for a few days with my friend Laura.
We had so much fun and it was good to get a few days of sunshine. I also felt relaxed as I knew that I was about to make a positive change in my life. I have now been living in Loughborough for about a month and I am really enjoying it.
I am loving training with Aston and his lovely group of athletes. Everything is so convenient and I can literally walk between my halls, college and the track which is so different to having to take a bus and then three different trains to training which I was doing last year.
I feel that I have so much more energy because of this. My first week in Loughborough was quite interesting as I stupidly dropped my hearing aid down the toilet! It was so annoying as I don't have a spare one so I had to travel all the way back to Guildford to have a new one fitted.
The life of a deaf athlete is never straight forward!
Last weekend I went home as I went to Hamleys, the London toy shop, with the charity Dreams Come True. I have been an ambassador for the charity for the last four years and I love doing events with them.
On Sunday Hamleys closed its doors to the public so that the children the charity help could shop. It was a really fun day and it was great to see how happy the children were.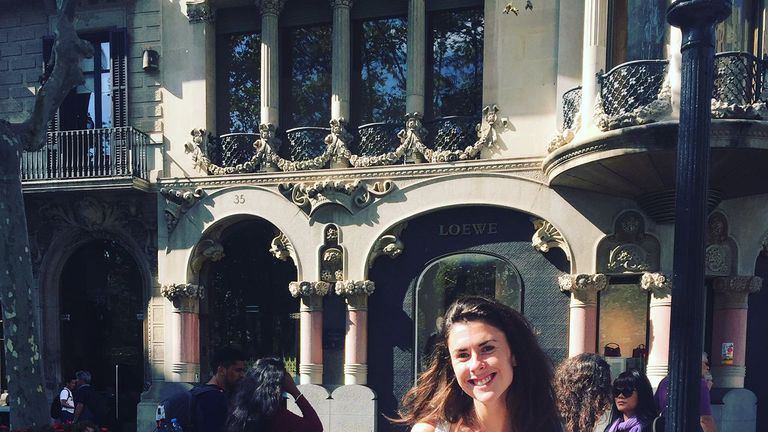 Some of these children live with heartbreaking conditions and seeing them really puts life into perspective and makes me realise how lucky I am.
I also went back to my old club, City of Portsmouth, to do a training session and it was good to see lots of familiar old faces.
I am now back in Loughborough and looking forward to a solid block of winter training before Christmas. Bring it on.
---
WHAT'S COMING UP FOR OUR SCHOLARS....
NOV 14 - 17: Jack Bateson, GB boxing camp
NOV 20: Quillan Isidore, BMX Winter Nationals, Manchester