Di Dougherty on mentoring Sky Scholar and Paralympian Olivia Breen
By Mark Ashenden
Last Updated: 19/09/17 7:32am
Di Dougherty has enjoyed watching Olivia Breen develop into an incredible human and one of GB's top Paralympians.
The Sky Sports presenter has mentored the Sky Sports Scholar for the last four years providing support and advice through many sparkling and challenging times.
With Olivia's Scholarship coming to an end, Di reveals her joy at seeing and steering her development.
---
When I first met Livvy I was amazed, astounded and overwhelmed by how much energy and enthusiasm she had for sport and life.
She's an incredible character with a heart of gold and puts 100 per cent into everything.
She's such a huge inspiration for other youngsters and she may have Cerebral Palsy but she doesn't let it stand in her way at all. It's all mind over matter with her and her mentality is incredible.
Not everybody has that drive and determination and I've really seen her grow and change over the four years of her Sky Academy Sports Scholarship.
All athletes go through very difficult times in their careers and she's had her ups and downs. She's really learned from these experiences and that's what great athletes do. At the moment she's flying high and the Scholarship has really helped cement her place in the sporting world.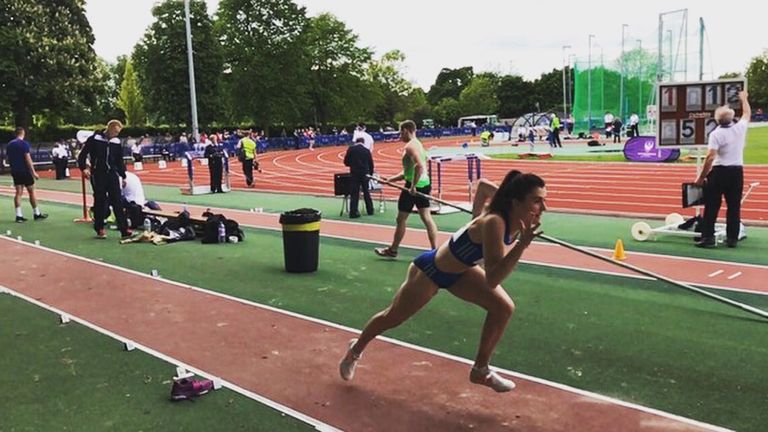 It was a very challenging time for her around Rio last summer and I told her she shouldn't compare herself with others. All you can do is your best. You know if you're putting everything into it and she was and still is.
There may be others jumping further or running faster but it's a case of not comparing yourself - that was my message. In any sport or industry it's easy to get angry and disappointed with yourself. She had to leave those emotions to one side and her mental approach has been amazing and that's helped her training and shown in her results.
We chatted through the highs and lows of an athlete. With any disappointment, you need some time out and step away from your position to understand what's going and what you need to do in the future.
Now she's gone on to hone her skills and revalued where her strengths lie. If you're going to be the best you have to understand where your strengths lie. She's focused her energies on that and she's improved massively in the long jump.
We've kept in touch through emails and catching up over coffees. I remember calling her when she was in the car going to Wales for a family holiday and she was so excited. I told her that happiness and positive mentality is just as important as anything else.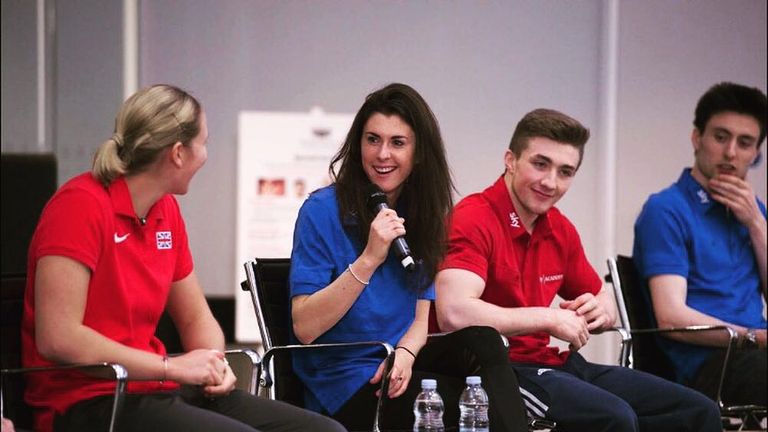 If stress creeps in then that affects performance. She was having a great time and I loved hearing the bubbliness in her voice.
I remember she came on to the Sky show Gamechangers two years ago and she lit up the studio and the children were mesmerised.
That highlighted the role model she is and showed how you can overcome any difficulties you may have. She doesn't see them as difficulties and kids think 'if Livvy can do that then I can go out and join a team or start a sport'.
That message is so crucial to youngsters and sport has that powerful message and she relays that with her personality. She engages with people on such a friendly level.
Since being in the spotlight at London 2012, she's really developed after having all that pressure. It can be difficult to handle and you need that network around you.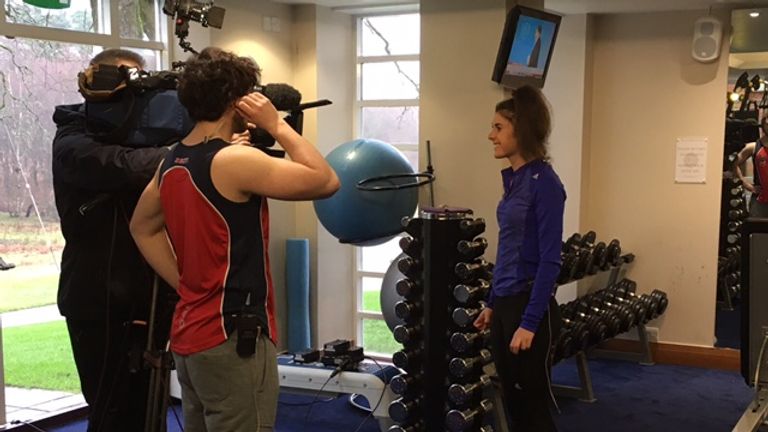 She's so level-headed and embraces everything she does. I told her she needed to keep focused on what she wanted to achieve and she's always done that - she's got all the tools. She's so mature beyond her years and so intelligent and such a bright spark. She knows what she needs to do.
It's just a case of everybody around her reminding her or nudging her in the right direction.
The Scholarship has just been incredible for her. She was able to go warm weather training and she's said how much that's helped.
Every little part that makes her successful comes from these things like coming into the Sky studios. I chatted to her about dealing with different interviews and just to let her wonderful personality come across.
I reminded her about the importance of breathing and being yourself. A lot of media training prevents you from being you - you don't want that taken out of her in interviews!
She's learnt to be herself and have that confidence in front of camera and Sky has helped with that so much and that really comes across.
She's also made a lot of friends and keeping up to date with the other Scholars has spurred them all on, getting inspiration from other sports. Sport can be very lonely and isolated and you need that network.
Livvy's future is bright. I see her smashing personal bests and she will definitely go to the 2020 Tokyo Paralympics. She's worked so hard on the long jump. She's participating this summer in the World Paras - we know how much she loves performing in London. I know she'll relish this opportunity and embrace the home support.
Sky will always support her and report her sporting activities. She will always have a relationship with Sky - she's part of the family now!