Sky Scholar and wheelchair racer Samantha Kinghorn shines in marathon debut in Chicago
By Mark Ashenden
Last Updated: 10/10/17 12:48pm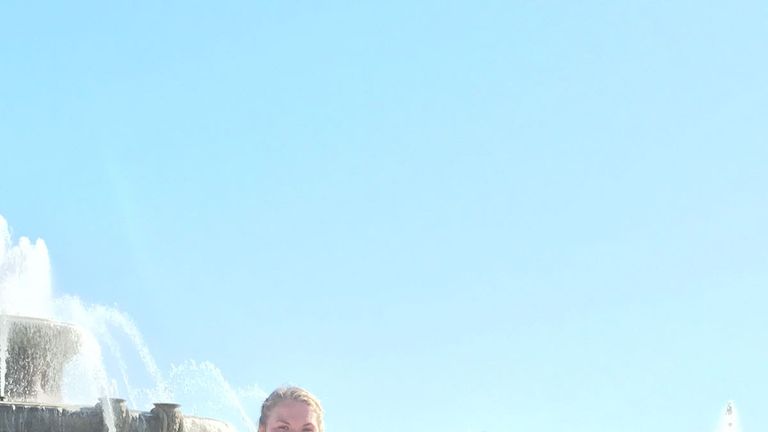 Samantha Kinghorn produced a dazzling show on the streets of Chicago when she made her marathon debut on Sunday.
The 21-year-old wheelchair racer from Melrose, unveiled as one of the 10 new Sky Sports Scholars in September, was in the United States to attempt the qualifying time for the 2018 Commonwealth Games in Australia.
For an athlete who stormed to a pair of sprinting golds at July's World para athletics Championships in London, it was going to take a big effort to clock the required two hours and five minutes.
Suffering from tendonitis would not have helped her preparation either, but Kinghorn stunned even herself with her debut show in Chicago.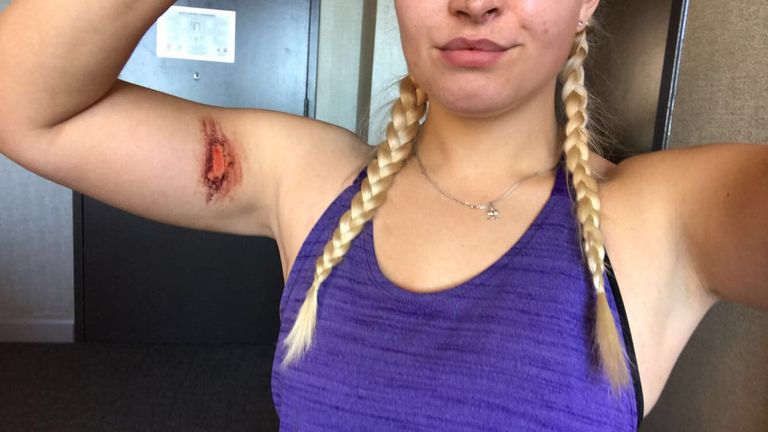 "To finish fifth was amazing for me. It was such a tough field and I was just very surprised," said Kinghorn, who clocked 1 hour 43 minutes 52 seconds, beat the Scottish record by 20 minutes and was only 4.38 minutes behind the winner.
"I was so nervous going up against the best racers in the world. The weather was roasting - especially for me! - and the course was flat but the first 10 miles were tough.
"I then got into my pace and felt good up to 20 miles. My head was thinking 'if I can do 10K races, I can do another six miles'. I wasn't trying to look at the time because I just wanted to finish.
"I got to the last mile and really kicked on. I had been aiming for 1 hour 55 mins and so I just really went for it over the line! It felt weird finishing because I hadn't been sure about doing the race. My coach Ian Mirfin wanted me to do it and I'm so glad I did.
"It's such a lovely feeling knowing you've completed something like that. There was 40,000 taking part and there was such an amazing buzz.
"I'll have two days rest and then I'll get stuck into winter training. My arms and wrists are very sore, but overall, doing the marathon was such a great experience."