Sir Mo Farah confirms split from Alberto Salazar and London return
By Lyall Thomas
Last Updated: 31/10/17 3:17pm
Sir Mo Farah has confirmed he has split from coach Alberto Salazar and is returning "home" to London to work with Gary Lough.
The four-time Olympic gold medallist insists he is coming home because he and his family missed living in the city where he had lived since the age of eight and where his eldest daughter Rhianna was born.
Farah had been living in the United States and announced earlier this year that he was quitting track racing to concentrate on road running.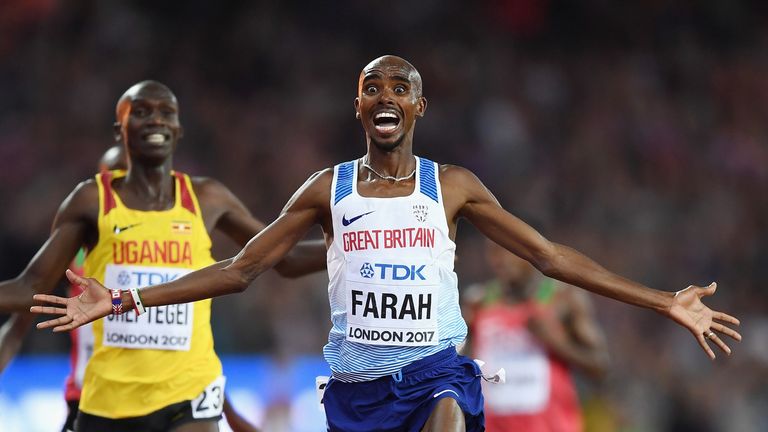 "I'm moving back home [to] London. I really miss home; seeing how happy my kids were at the World Championships. I'm going to be back there. I'm very excited," he said.
"[I'll] no longer be coached by Alberto Salazar, [or] working with Oregon project. I want to thank each member of Oregon project and Alberto for what he's done over the years.
"I'm going to be back. My new coach will be Gary Lough, who coached Paula Radcliffe through her marathon. Very excited to start a new project - a new start - and can't wait to be back home and obviously see my team Arsenal at the Emirates."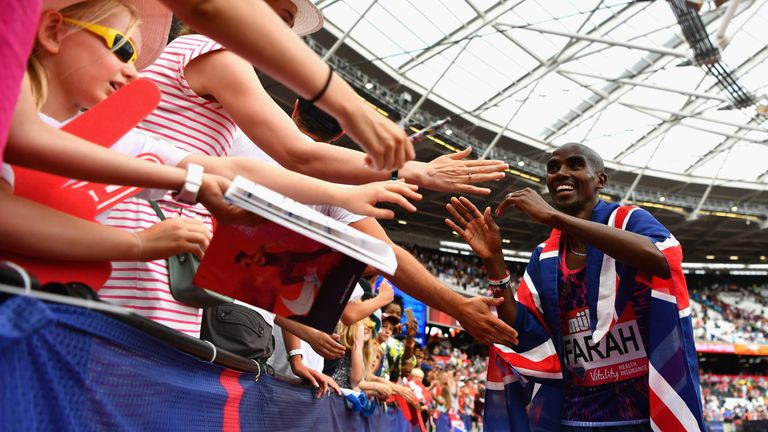 The 34-year-old has insisted he is not quitting because of doping allegations made against Salazar earlier this year.
Farah has resisted calls to quit Salazar's Nike Oregon Project in the past because of the allegations, which Salazar has denied, and Farah stressed he would have quit their partnership if they had been proved true.
"As I've always said, I am a firm believer in clean sport and I strongly believe that anyone who breaks the rules should be punished," Farah told the Sun.
"If Alberto had crossed the line I would be out the door but USADA (the US Anti-Doping Agency) has not charged him with anything. If I had ever had any reason to doubt Alberto, I would not have stood by him all this time.
"I'm leaving simply because my family and I are moving back to London. We all loved spending our summer here and Tania and I realised how much we have missed spending time with our friends and family - and the kids are so happy here, too.
"We want the kids to grow up in the UK. It's the right thing to do for my family. But both Nike Oregon Project and Alberto are based in the USA, so it just would not be possible to continue our relationship from London."
Farah last competed in London in the World Athletics Championships in August and will take to the capital's streets next April in the London Marathon.