Oscar Pistorius to appeal increased prison sentence
By Rory O'Callaghan
Last Updated: 19/12/17 3:11pm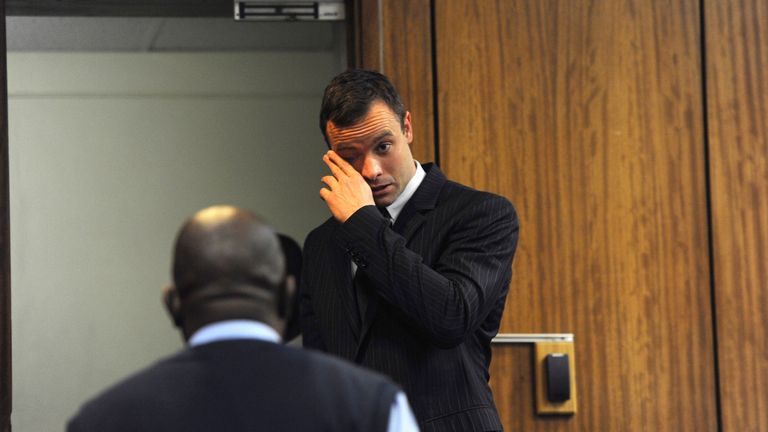 Oscar Pistorius has filed papers to South Africa's Constitutional Court appealing against his increased 13-year prison sentence for the murder of Reeva Steenkamp, a lawyer for the victim's family said on Tuesday.
South Africa's Supreme Court of Appeal increased the former sprinter's sentence from six years to 13 years and five months in November after the state argued that his original sentence was "shockingly too lenient".
"We respect the law. It is Oscar Pistorius' constitutional right to appeal his sentence. The law must take its course," said Tania Koen, a lawyer for the Steenkamp family.
Pistorius shot dead Steenkamp in the early hours of Valentine's Day in 2013 and later argued that he mistakenly believed she was an intruder at his home in Pretoria.
The former Paralympian was originally convicted of culpable homicide, the equivalent of manslaughter, and served only 10 months of a five-year sentence before being released under house arrest.
However, the conviction was overturned in favour of murder in 2016 and his sentence was subsequently increased to six years.
Pistorius attempted to take the murder conviction to the Constitutional Court but it refused to hear the matter.
The earliest the double-amputee runner will be eligible for parole is 2023.