Andrew Pozzi finishes sixth in 110m hurdles at European Championships in Berlin
By Mark Ashenden
Last Updated: 11/08/18 3:51pm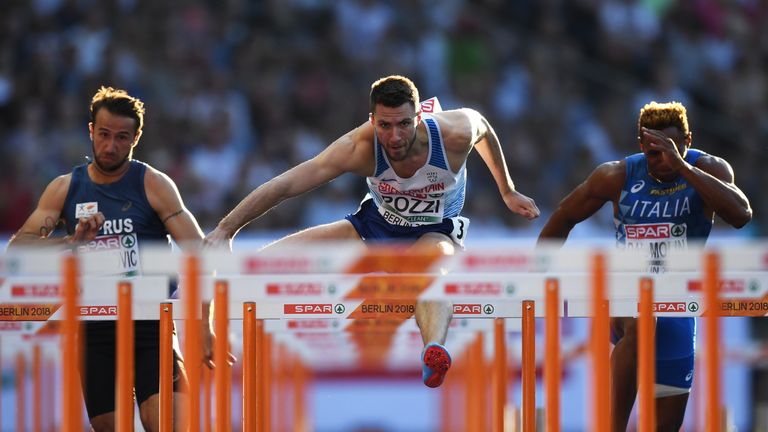 Andrew Pozzi was upset to miss out on a European medal after finishing sixth in Friday night's 110m hurdles final in Berlin.
The 26-year-old Sky Sports Scholar has had a stuttering outdoor season in the build-up to the European Championships and revealed in Germany he had worked meticulously on some of the technical issues hampering his progress.
Pozzi looked in fine form in the heats, easing into the final with a smooth and faultless season's best of 13.28 seconds.
But despite a lighting start in the final, the British champion clattered the last three barriers as France's Pascal Martinot-Lagarde stormed to gold in 13.17s, ahead of Russian Sergey Shubenkov and Cuban-born Spaniard Orlando Ortega.
Pozzi lurched for the line but the damage had been done and he had to settle for sixth in 13.48s.
"I'm really frustrated that I tried to push on, instead of staying smooth and running my own race," Pozzi said.
"I was out in lane 8 so I had no idea if I was even in it after a wobble over the second hurdle. Instead of shutting everything else out I tried to push a bit too hard."