Samantha Kinghorn wins four races in her first competition for five months
By Mark Ashenden
Last Updated: 03/09/18 3:04pm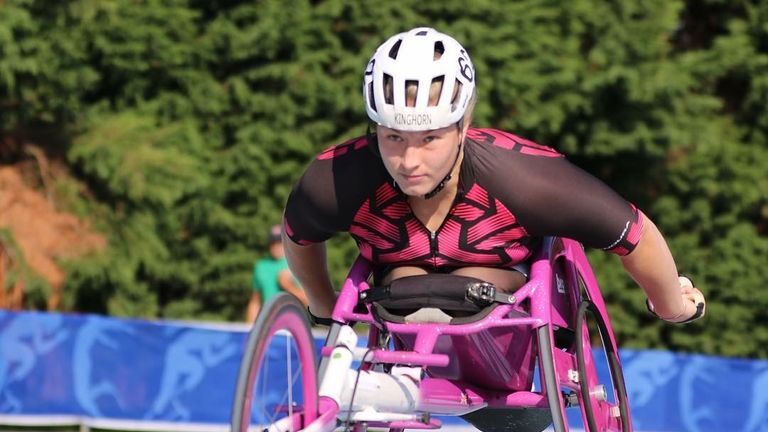 Wheelchair sprinter Samantha Kinghorn admitted to a few nerves before winning all four of her races in her first competition for five months.
The 22-year-old Sky Sports Scholar was back in action at the Godiva Classic in Coventry with the Commonwealth Games in Australia a distant memory.
In April, despite her usual sprinting events missing from the schedule on the Gold Coast, Kinghorn impressed with fourth in the T54 1500 metres and stunned everybody with fourth in the marathon.
Kinghorn began her comeback at the weekend in the 100m, 200m, 400m and 800m at the annual event hosted by the Coventry Godiva Harriers.
"I was so pleased to get back out on the track, winning all four of my races," said Kinghorn, also competing in the sprints for the first time since her 200m gold at the London World Championships last summer.
"It's so amazing to return. I've missed the whole feeling of racing and although this was just a small meet I was still a little nervous on the outcome.
"I feel like I'm not too far away from my best but also know I've still got so much to improve on. It was also so nice to see all of the younger athletes coming up in Britain.
"I'm now just really looking forward to a couple of road races before a long winter training block and to be ready for a real season of sprints."