Libby Clegg tells My Icon about her journey to double Paralympic gold and mental health issues
Watch Libby Clegg in the new series of My Icon, showing on Thursday at 6pm on Sky Sports Mix (Sky channel 121). All episodes of My Icon are available On Demand
By Gemma-Louise Stevenson
Last Updated: 26/09/18 6:12pm
At Paralympic and Commonwealth Games, World and European Championships, when it comes to sprinting Libby Clegg is the woman to beat.
The T11 athlete, who has represented Great Britain and Scotland on many an international stage in both the 100 and 200m, did not have the speediest of starts to her athletics career.
"To be honest I wasn't very talented when I was younger," she told the My Icon series as part of a National Inclusivity week. "I used to do cross-country and then middle distance and the 200m was kind of a bit of fun on the end.
"Because my mum and I used to travel all over the country to competitions and to make it worthwhile I'd just do a couple of extra races and one of them was the 200.
"For about a year I ended up doing mostly 200m work and then went to my first World Championships in 2006 when I was 16 and completely exceeding my expectations, breaking my personal best by seconds.
"That's when I sort of stepped it up from it being a hobby into actually something I can do as a career."
Journey to double and Paralympic gold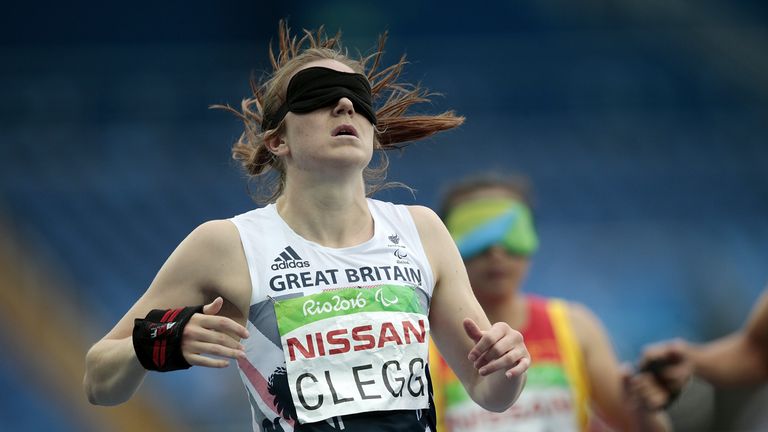 Clegg initially began competing as a T12 athlete and was one of the major success stories from the 2011 IPC World Championships in New Zealand and the IBSA World Championships in Turkey.
2012 saw her compete with home support behind her in London at the Paralympics and win silver in the 100m.
"To compete in front of a home crowd is completely out of this world," she said. "It just feels like 80,000 people giving you a massive hug and carrying you down the track.
"I remember coming around the bend in the 200m in London, and I didn't medal in that event but I do remember the sound just travelling all the way around the bend and down the home straight and it just completely lifts you."
In 2016, just ahead of Rio she was re-classified into the T11 category and in what she now looks back on as a "difficult year" as she lost her funding.
Alongside her guide, Chris Clarke, she came back to Britain as a double Paralympic champion.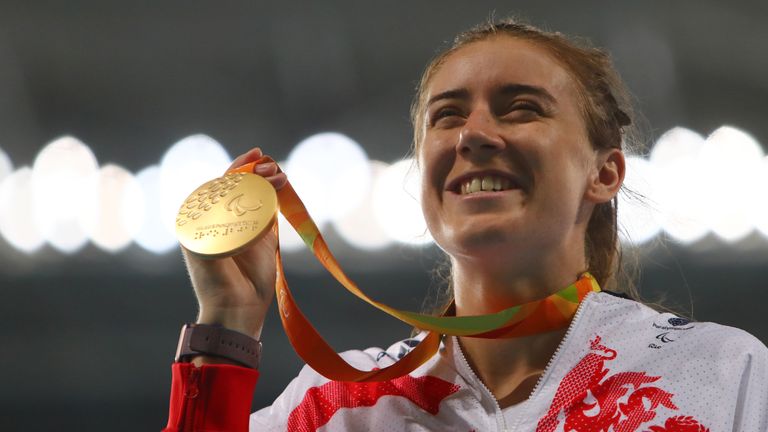 I had really bad mental health issues after just because I kind of felt like I had no purpose anymore, it was absolutely horrific.
Libby Clegg
Two years on, she is able to reflect on the achievement, which was not only memorable but also coupled with its fair share of controversy.
Disqualified multiple times because "the other countries weren't happy with the way I was being guided", she had to protest a number of times to keep her medal hopes alive.
"I found it very difficult to deal with that mentally," she said. "I had to prepare for a race I didn't necessarily know I was going to be able to do any more because I didn't know if I was going to win the appeal.
"In the end the protests just got absolutely ridiculous. I remember waiting in the area to go and get my medal for the 100m and they were delaying our medal ceremony and I realised at the time it was because I'd been protested against again.
"It was so draining and I still had another race two days later, I just felt like I couldn't enjoy the experience."
Post Rio, she took some time out and unfortunately didn't return to the London Stadium to compete at the 2017 World Championships on home turf.
"After Rio I went on holiday, I got engaged, it was amazing honestly couldn't have been happier and then I had really bad mental health issues after just because I kind of felt like I had no purpose anymore, it was absolutely horrific," she said.
"A lot of people have wondered where I've been after Rio and I did have some calf injuries but my mental health was not good at all, that's the main reason why I didn't compete at the World Championships last year."
Looking ahead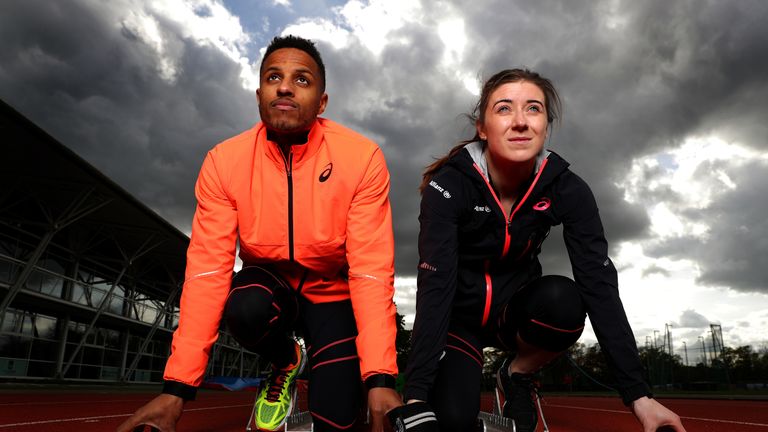 Clegg has now reset and is ready to go again, making a glorious return to the Anniversary Games a few months ago and claiming victory in the 200m, with Tom Somers, who replaced her regular guide Chris Clarke after he was unable to compete alongside her at the meet due to injury.
And her time away from competition has helped her refocus and also enjoy more things outside of her sporting life.
She has also been able to reflect on what sport has given her.
She said: "Confidence, independence, how to problem solve, accountability and taking responsibility for my actions, sport's taught me a whole range of things which I'm actually grateful for.
"They're the things you don't realise when you're winning a gold medal, but they're the things that affect me in my every day life which will give me the confidence to continue on."
And Clegg also believes that, just like it has for her, taking part in sport at whatever level can benefit disabled people in so many ways.
"I think they say that 80 per cent of disabled people are unemployed but if you can teach these people skills through sport then they are going to excel in other areas of life as well."
Don't miss Libby Clegg on the latest series of My Icon - All My Icon episodes are also available on Demand.