GB hurdler Andrew Pozzi hopes Italy move boosts Tokyo Olympics dreams
By Geraint Hughes, SSN reporter
Last Updated: 09/11/18 8:20am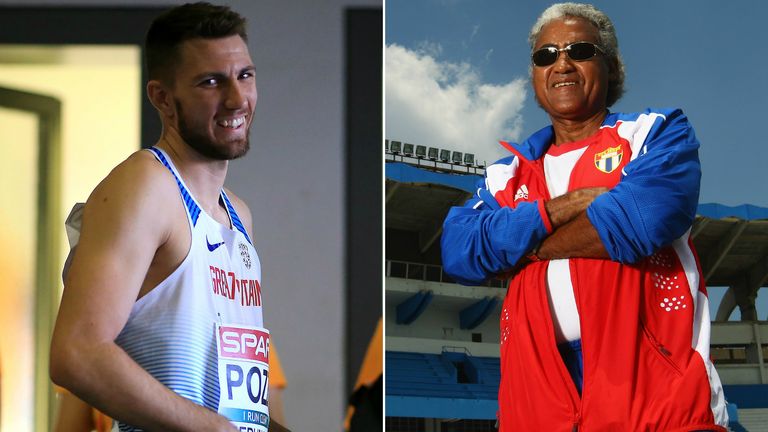 Britain's World Indoors 60m hurdles champion Andrew Pozzi has begun a new chapter in his professional career in his quest to win a medal at the 2020 Tokyo Olympics.
To maximise his potential over 110 metres, the 26-year-old Sky Sports Scholar felt he should relocate to Italy and team up with one of the most successful hurdles coaches - Santiago Antunez.
The Cuban has coached two of the last five Olympic 110m hurdles champions Anier Garcia (2000) and Dayron Robles (2008).
Speaking exclusively to Sky Sports News, Pozzi revealed the reasons behind moving from Loughborough to the west coast of Italy.
"It's a big change, one I have not taken lightly and maybe a bit confusing for some people, but I've been displeased with my outdoor performances," Pozzi said. "I've been really good indoors, but now I'm conscious my outdoors needs more."
Pozzi only made the decision to move to Formia, an hour north of Naples and the Italian Olympic Association (CONI) high-performance base after finding out that coach Antunez had not fully retired.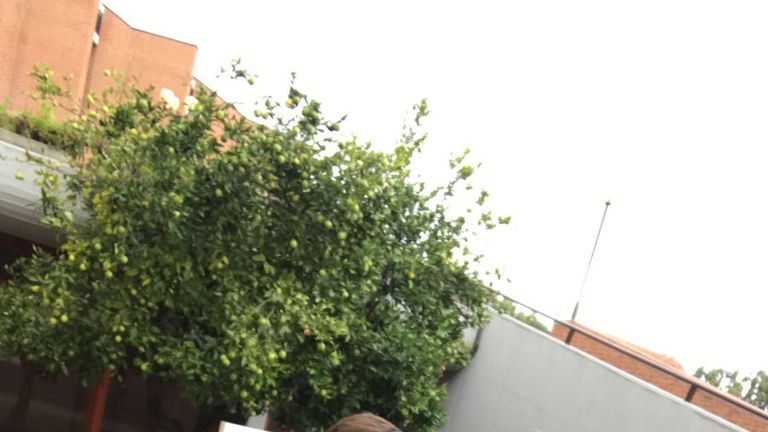 He called time on his career with Cuba's athletes in 2013, but was persuaded to return to the track by the CONI to work with a highly promising group of athletes.
"I thought the chance to work with him had passed," said Pozzi. "I'd known about him, but thought he'd officially retired five years ago! I've a good friend who's a really good athlete called Paolo Dal Molin and after seeing a photo of him with Antunez I messaged and asked 'are you working with him?' Paolo said yes, but also asked if I fancied working with the group and Antunez."
After a whirlwind visit to Formia, Pozzi who had considered other coaching opportunities in the UK and the USA, cancelled the rent on his house in Loughborough and packed as many of his possessions as he could, in fact anything he could not pack he sold and if he could not sell it, he dumped it at his parents' or girlfriend's house.
He booked two nights in a hotel in Formia and with the help of Dal Molin secured an apartment five minutes from the training base.
"I had three suitcases, a friend bartered for me with the estate agent and two days later I had the keys," he said.
"I went to the local stores, got a bed but I really regret not bringing my microwave from home. Everything happened so quickly and I was determined to make sure I was at the first training session on Monday (October 29).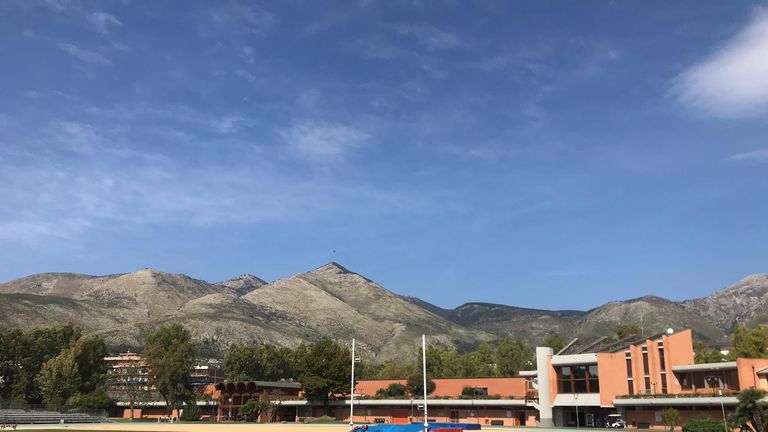 "I feel really settled though, I've got a really nice apartment, got a spare room so my family and friends can come over. It's just the little things like that that make me settle. I believe I've made the right choice with my training and my personal life is good."
Why has Pozzi made such a big decision?
"I genuinely believe I can win a medal at Tokyo," he said. "If it was just about reaching finals, I probably would have stayed in the UK. I know, somehow I know I can achieve this at the highest level and that makes moving to Italy easier.
"Indoors I've won every major title, but I've not made the mark on the 110m. At 26 I'm not past it, but my best chance is Doha 2019 Worlds and Tokyo 2020. Santiago Antunez has time and time again brought hurdlers to sub-13 seconds. I'm quick, but need his technical expertise and I have two years now to do that!"
Although Pozzi believes he had to leave the UK, he's been backed by the sport's governing body.
"I worked with a good group in the UK, but there weren't any other hurdlers, so I didn't have the competition I needed," he said. "I'd trained with sprinters who were seriously quick which can be great at times, but I needed that hurdler competition within the training group.
"British Athletics have been supportive. I'm in regular dialogue with them and anything they can do to help they have offered with things like medical, physio. They understood what I was looking for and why."
Italy sounds glamorous to train and Formia does not disappoint. Pozzi admits the climate to train in is better than a freezing day in the UK, but coach Antunez sounds old school.
He works his group hard - six days a week, at least five hours a day with track and gym work, and optional extras if the body has not given up for the day.
Pozzi is also determined to master the language barrier and will begin classes soon. He is working with mainly Italian athletes, but with a coach who speaks Spanish.
Pozzi has gone for Italian first. "When I get back to the flat in the afternoon I'm spending two hours on a language app. The biggest thing is going out and speaking Italian real-time. Some of my team-mates are learning English and really want to speak English with me, but I've got to stop them!
"What's happening so far is this weird conversation where it's half Italian and half English."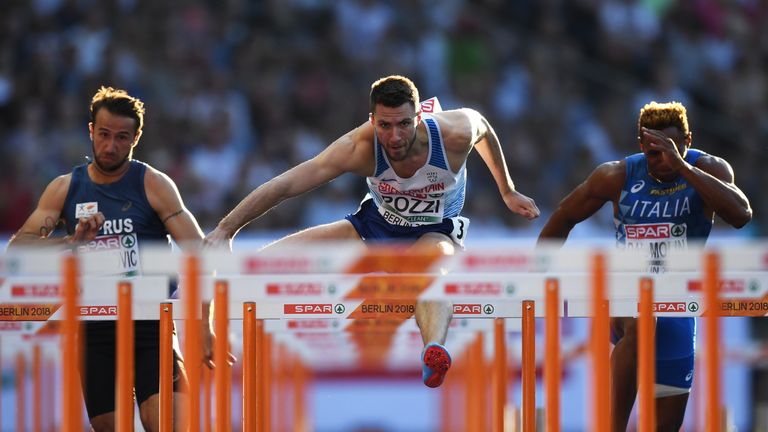 In terms of speaking with Antunez, Pozzi is for now using his mate Dal Molin to translate. "I can only speak English at the moment, but with all the group it's a group translation. They know the drill well and are really helping me."
Both 2019 and 2020 will be busy. The next 12 months brings another important Indoor season with the European Championships in March and a major target the World Championships in Doha later in 2019.
Pozzi, let alone Antunez and British Athletics, will want to know his outdoor abilities are heading to new levels with the ultimate goal in Japan a year later.
Pozzi has been a Sky Sports Scholar since 2017 and his decision-making in his efforts to help him achieve top results has come from support and advice from his mentors and Head of Scholarships Tony Lester - all of whom have listened without bias.
For any sportsman or woman, this is essential as sometimes making that tough call all by yourself can be a very lonely place.