Have you ever tried running a marathon? If you have - and think that's not enough of a challenge - why not try "joggling" a marathon?
That's what Michal Kapral does. In fact, he is the Guinness World Record holder at it. Not sure what it is? Just watch the video above...
Joggling is jogging while juggling and 45-year-old Canadian Kapral has completed eight joggling marathons, including his incredible world record time of two hours 50 minutes.
However, those marathons were just a warm-up for his most recent record attempt, as previously he was only juggling three balls.
Last week he attempted another record at his hometown Toronto Waterfront marathon by joggling with FIVE balls.
As it had not officially been done before, Guinness World Records set a time of 4 hours 40 minutes to establish an official record.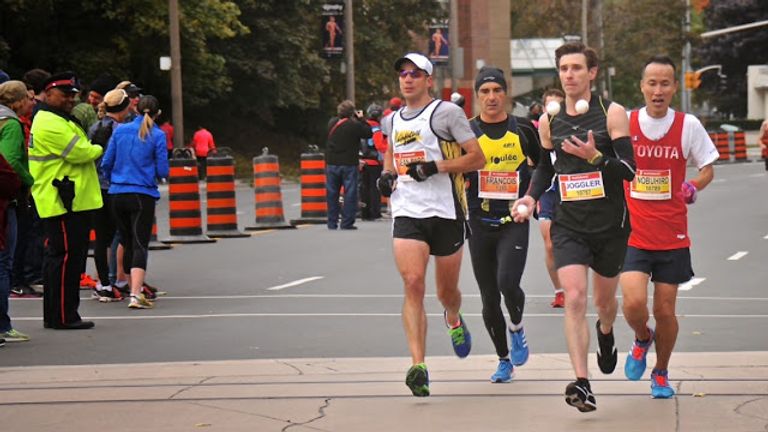 Unfortunately for Michal, things didn't go to plan and he was forced to retire after 10.5 miles due to a torn muscle in his hand.
At that point in the race he was in last place out of a field of 18,000, as the rules insist a joggler has to stop and start every time a ball is dropped.
He completed the race as a regular runner in a time of five hours 40 minutes
But despite the five-ball failure he still has the three-ball world record for the marathon, half-marathon and 10k.
He also previously held the record for fastest marathon while pushing a pram (containing his baby daughter) two hours 49 minutes 43 seconds, which was over an hour faster than the previous record.