Pitcher Matt Albers unlikely batting hero for Chicago White Sox
By Andy Charles
Last Updated: 02/06/16 2:17pm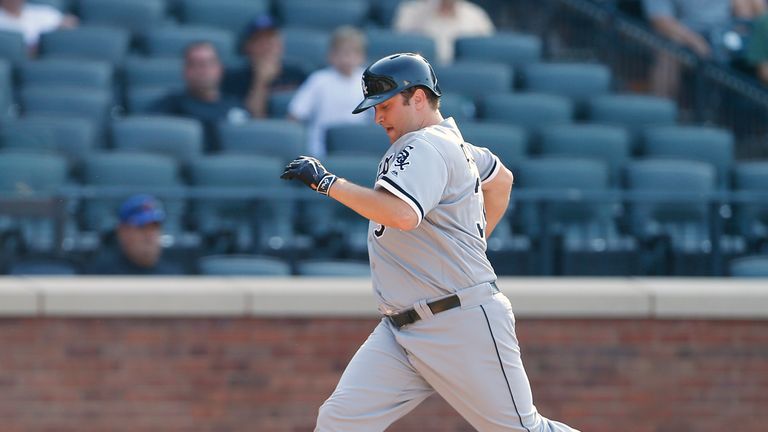 Matt Albers proved an unlikely hero for the Chicago White Sox when they beat the New York Mets 2-1 in 13 innings on Wednesday.
The relief pitcher was asked to bat for the first time since 2009 and, using a borrowed bat and helmet, smashed a double into right field and eventually scored the winning run.
Albers had not recorded a hit since 2007, when he was starting for the Houston Astros, and until Wednesday he had never managed more than a single.
He sparked wild celebrations in the White Sox dugout when he lofted a pitch from Logan Verrett over the infield, and his biggest trouble came when running the bases, as he nearly managed to over-run second and was close to being tagged out by Neil Walker.
Albers moved to third on a wild pitch and then scored on a sacrifice fly from outfielder Jose Abreu before going back to his day job on the mound.
He induced a groundout from Juan Lagares, struck out Ty Kelly and, after walking Rene Rivera, got catcher Kevin Plawecki to ground out to finish off the win.
"They were laughing. They didn't think I could do that," said Albers, who was reliant on team-mate Dioner Navarro for a bat and a helmet.
"Luckily, I was a starter for a while. I'm not very good (hitting), but I didn't feel too uncomfortable.
"A hit means nothing if I don't go out there and get those next three outs. That was more important. After I caught my breath, I went back out there and finished it."