St Louis Cardinals beat Chicago Cubs as the 2017 MLB season gets underway
Last Updated: 03/04/17 8:23am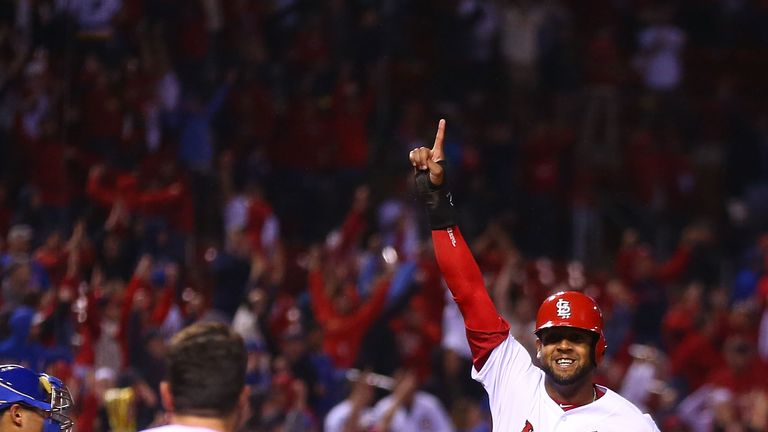 The 2017 MLB season is underway and the St Louis Cardinals are off to a great start, having beaten World Series champions the Chicago Cubs 4-3 in a thrilling opener.
Chicago ended a 108-year wait for World Series glory when they beat Cleveland last November but slipped to defeat in their first game of the new campaign when Randal Grichuk came up with a walk-off single for the Cardinals in the bottom of the ninth.
The Cardinals engineered a game-winning position when Jose Martinez lined a double to right-centre off Mike Montgomery.
Having earlier signed a contract extension, Cardinals catcher Yadier Molina was then walked intentionally before Kolten Wong worked another walk, allowing Grichuk the chance for his walk-off hit.
It was a great night for Grichuk, who had earlier smashed a two-run homer to right field in the eighth, putting the Cardinals 3-0 up.
Cardinals starter Carlos Martinez impressed on the night with seven and a third scoreless innings but the Cubs hit back to level in the top of the ninth when Wilson Contreras clubbed a three-run homer off Seung-Hwan Oh, who had come in to try and close the game out.
But Grichuk then had the final say with his second career walk-off hit, and the teams will square off again on Tuesday.
Elsewhere on Sunday, San Francisco Giants pitcher Madison Bumgarner clubbed two home runs, but it was not enough to stop the Arizona Diamondbacks snatching a 6-5 win.
Bumgarner became the first pitcher in Major League Baseball history to hit two homers on Opening Day and looked to have helped the Giants into a game-winning position, as they led 5-4 in the ninth.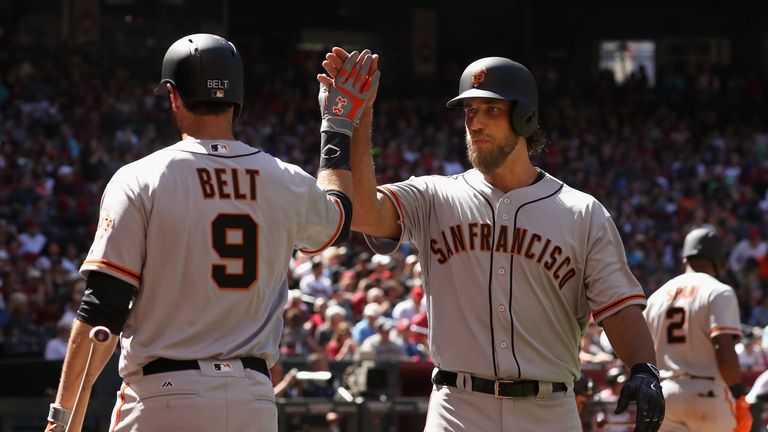 But Arizona shortstop Chris Owings singled home the winning run with two outs in a two-run ninth inning to give the D-Backs victory at Chase Field.
In Florida, the Tampa Bay Rays thumped the Yankees 7-3 at Tropicana Field as New York's Japanese pitcher Masahiro Tanaka had a nightmare start to the season.
Tanaka gave up seven runs from eight hits and was removed after less than three innings, having produced the worst Opening Day performance by a Yankees pitcher in history.
Sky customers can now upgrade to Sky Sports and get 12 months for just £18 per month. Upgrade now!