Spurs coach Gregg Popovich joins chorus of critics against President Donald Trump
By Andy Charles
Last Updated: 28/09/17 12:10pm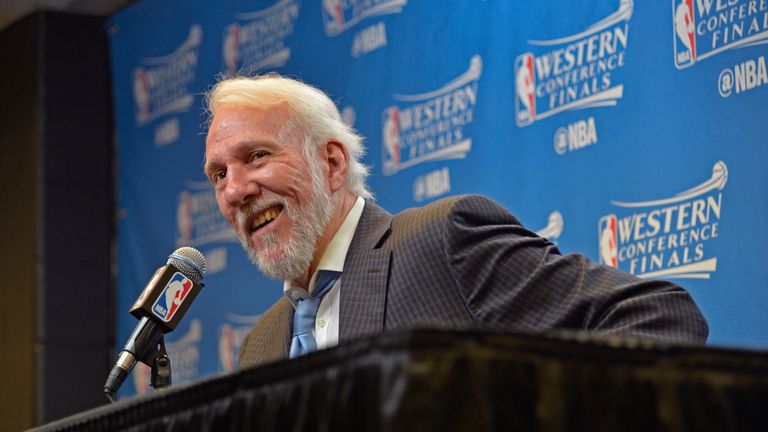 Gregg Popovich has branded Donald Trump's behaviour as "comical" and "disgusting" after the US President withdrew the Golden State Warriors' invite to the White House.
Popovich, five times an NBA champion as coach of the San Antonio Spurs, likened Trump's decision to a young child losing his temper at learning someone was not coming to his birthday party.
The President cancelled the 2017 NBA champions' invite to meet him last weekend, making the announcement on Twitter after Steph Curry told reporters he would rather not accept an invite because of his objections to policies and rhetoric coming out of Trump's administration.
Going to the White House is considered a great honor for a championship team.Stephen Curry is hesitating,therefore invitation is withdrawn!

— Donald J. Trump (@realDonaldTrump) September 23, 2017
Trump also took a swipe at the NFL last week, saying players should be fired for not standing during the national anthem, with more than 100 NFL players going on to join the #TakeAKnee protest started by former San Francisco 49ers quarterback Colin Kaepernick last season.
NBA star LeBron James dubbed Trump a "bum" and said on Monday that he was determined not to let him divide the nation through sport.
And Popovich has now joined the chorus of disapproval against Trump, as he said: "Well, I thought it was comical that it was rescinded because they [Golden State Warriors] weren't going anyway.
"So it's like a sixth grader is going to have a party in his backyard and he finds out somebody might not come so he disinvites them. But again, I think the behaviour, although it's disgusting, it's also comical.
"I have a right to say and think what I want. It's got nothing to do with my position. If it helps somebody else think one way or the other about something, great. But the discussion has to take place.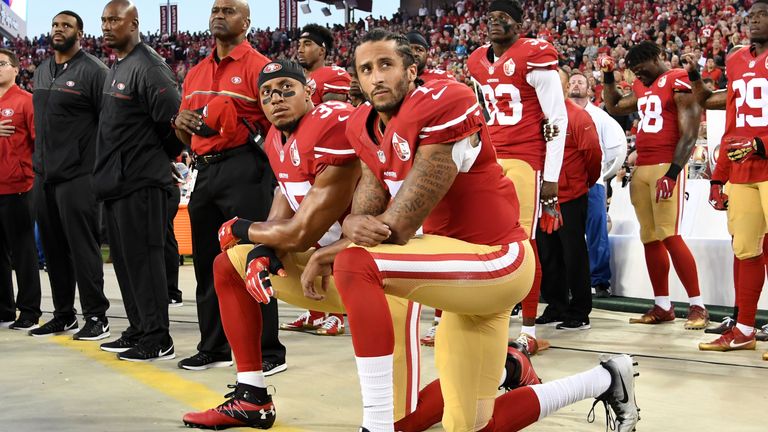 "Obviously race is the elephant in the room and we all understand that. But unless it is talked about constantly, it's not going to get better.
"People get bored, 'oh, is it that again? They're pulling the race card again, why do we have to talk about that?' Well, because it's uncomfortable and there has to be an uncomfortable element in the discourse for anything to change. Whether it's the LGBT movement, women's suffrage, race, it doesn't matter.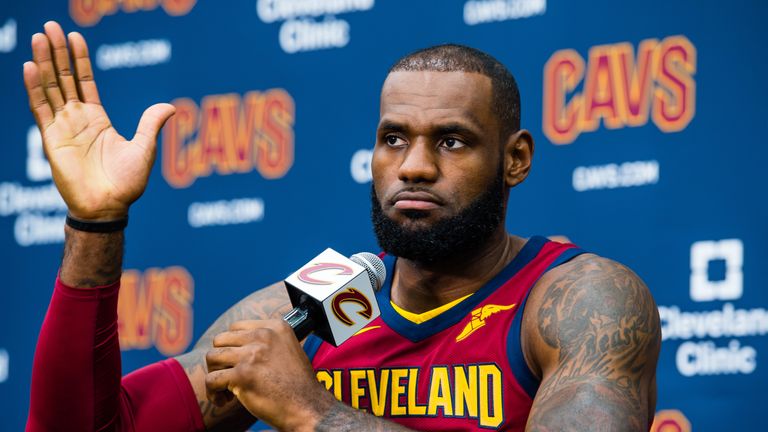 "We still have no clue of what being born white means. If you read some of the recent literature, you'll realise that there really is no such thing as whiteness, but we've kind of made it up. That's not my original thought, but it's true.
"It's hard to sit down and decide that, yes, it's like you're at the 50-metre mark in a 100-metre dash and you got that kind of a lead, yes, because you were born white. You have advantages that are systemically, culturally, psychologically there. They have been built up and cemented for hundreds of years.
"But many people can't look at it, it's too difficult. It can't be something that is underplayed on a daily basis. People want to hold their position, people want to hold the status quo, people don't want to give that up. Until it's given up, it's not going to be fixed."