New Boston Celtics forward Gordon Hayward suffered a fractured ankle in the first quarter of his team debut in the NBA's season opener against Cleveland Cavaliers on Tuesday.
The 27-year old, who signed a four-year $128m contract in the summer with the Celtics, was bumped in the air by Cleveland's LeBron James and fell to the ground with his leg pinned under him.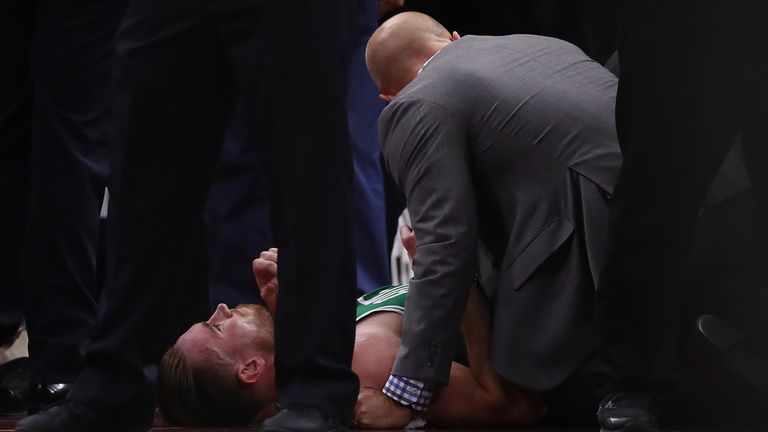 Hayward was trying to convert a lob pass from team-mate Kyrie Irving when he and James collided and was forced to leave the court on a stretcher.
Cleveland star James consoled Hayward before the home fans offered a rapturous ovation when he departed for further medical attention.
The Celtics announced after the game that the forward had suffered a fractured ankle.
"You hurt for him," Celtics coach Brad Stevens said. "It's a tough, tough deal, but I guess that's part of the risk of injury. I really feel for him."